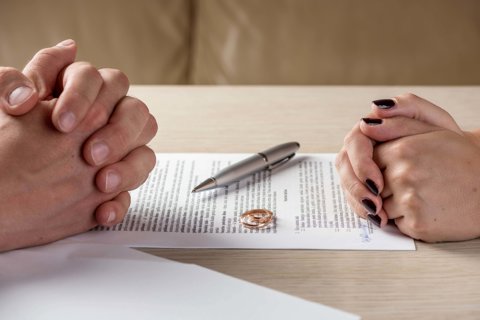 Frontline Workers and Divorce – How can a Family Lawyer Help?
Posted on: 3 mins read

Divorce is widely considered to be one of life's most stressful events. When this is combined with the existing pressures of being a frontline worker, the prospect of getting a divorce can seem incredibly daunting or even near impossible.
The stresses faced by people working on the frontline have undoubtedly been made worse by the Covid-19 pandemic. A recent study from Roehampton University revealed that amongst NHS workers alone, severe levels of stress increased from 11 to 46 percent as a result of additional demands on health services.
If you work on the frontline in health, social care or the emergency services and you're starting divorce proceedings, you might have wondered how you'll find the capacity to get through the process.
In this article, we'll discuss the challenges faced by key workers when seeking a divorce as well as how our Family Lawyers can help. Read on to find out more or get in touch for advice that's individual to you.
What Difficulties do Frontline Workers Face when Divorcing?
Some of the main challenges that people working on the frontline can face when starting divorce proceedings include:
Finding time for appointments – as a frontline worker, not only are you limited on time generally, but it can also be difficult to plan when you'll be available because of shift patterns and callouts. Our Family and Divorce Lawyers understand this and we can adjust our communications to suit you.
Getting a divorce is never easy, but as we've outlined above, the pressure can be two-fold if you're already facing the demands of being a frontline worker. Our Family and Divorce Solicitors work hard to remove some of the stress involved during divorce proceedings, so you can continue to fulfil your potential at work and at home.
How can Simpson Millar Help?
For anyone who has made the difficult decision to get a divorce, it can be hard to know where to start. Our Family and Divorce Lawyers have years of combined experience supporting divorcing couples from all different walks of life and can help you navigate the process in a way that suits you.
We'll always do our best to adjust our services depending on your availability and personal preferences. We can offer appointments that are face-to-face, over the phone or via video call to make it as easy as possible for you to speak to your Solicitor.
Our Tailored Service for Members of the Police Federation 
Our Family and Divorce Solicitors have been dealing with the Police Federation for many years and are experienced in supporting its members who are going through the process of divorce.
We have a specialised package for members of the Police force who are starting divorce proceedings, which includes:
A no-obligation, free initial consultation.
Discounted fixed fees or hourly rates.
Expert Police pension advice.
Flexible appointments to suit your availability.
You can find out more about this service on our Police Family and Divorce Solicitors page.
Discounted Legal Services for NHS Employees
We're proud to offer a 10 percent discount for NHS employees who use our Family Law services including divorce, separation and child arrangements. This discount can be applied either on our hourly rates or published fixed fees.
Get in touch with one of our expert advisors to find out more.
Get in touch, today!
Fill in the form below to get in touch with one of our dedicated team members, or call our team today on: 0808 239 3465