Horse Riding Accident Claims
If you've had an accident riding a horse, and someone else was fully or partially responsible, get in touch with our trusted Personal Injury lawyers today, and we will help you.

We're rated
'Excellent'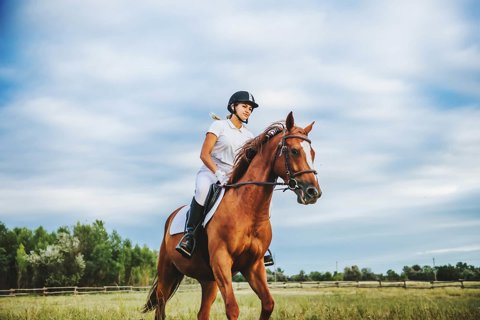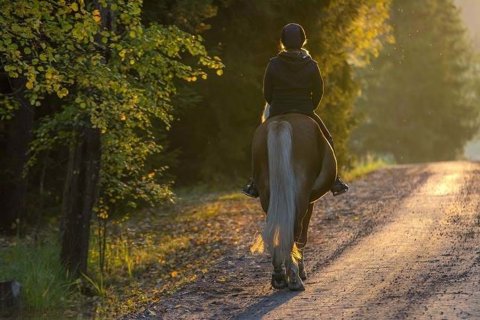 Horses are intelligent and intuitive animals, and many people love horse riding and looking after horses and some ride as part of their job. However, accidents involving horses do happen and can sadly result in severe injuries that can seriously impact your life, which we could help you claim compensation for.
Our expert Personal Injury lawyers have successfully secured thousands of pounds for people involved in a wide range of horse-related accidents. You generally have three years from the date of the injury to make a claim and you can claim against the horse/stables owner, trainer, or your employer.
We could help you claim compensation for:
Accidents at work, if you work with horses;
Road traffic accidents, e.g. collisions, spooks or the instructor failing to monitor/signal traffic;
Horse riding lessons;
Kicking or crushing accidents in a stable, or on a wall/gate;
Competitions (either as a competitor or spectator);
Unpredictable horses or inexperienced riders;
Horse tack (e.g. saddles or rains) that haven't been properly fitted;
Surfaces that are unstable or dangerous e.g. icy conditions;
Accidents involving a horse and carriage.
If you've been in a horse-related accident that someone else was responsible for, even if it was partly your fault, you could be eligible to make a claim. Most of these cases are handled on a No Win, No Fee basis, so get in touch with our leading Personal Injury lawyers today.
If you work in the stables and are injured, you may be able to claim against your employer's Employer Liability Insurance whist if it was not at work you might want to make a Public Liability Claim.
We have a dedicated Major Trauma unit because we know the huge impact that injuries like these can have on yours and your family's life. You'll get an all-round care and support package while we deal with any legal matters. We can even ask for early interim payments from the responsible party and get you access to specialist rehabilitation and care if you need it urgently – we know intervening early is often crucial.
Who is responsible?
Even though horses can sometimes be unpredictable and dangerous, the person responsible for the horse has a duty of care to keep their horse from being a danger to others. This includes any organisation/business in charge of horses e.g.:
Instructors
Stable owners
Event/competition organisers.
Which Types of Injury Could I Claim Compensation for?
Sadly many people experience multiple injuries after a horse-related accidents, which can be extremely serious and require rehabilitation. Our Personal Injury team have a track record in helping people claim compensation for horse-related injuries that were not their fault, e.g.:
Even if you don't see your injury or condition above, it's still worthwhile getting in touch with us for a Free Case Assessment, to see if we could help you claim compensation.
Who Could I Make a Claim For Compensation Against?
Other Parties in Road Traffic Accidents
Horse riders can be particularly vulnerable on the road, so there are specific requirements in the Highway Code that others on the road must follow. It may be possible for you to make a claim for compensation if:
You were riding a horse on or near the road and a driver spooked your horse, did not give you enough space or warning and crashed into you, causing you injury;
You were hit by another driver, motorcyclist or cyclist. You could get compensation from the person's Road Insurance company or from the Motor Insurance Bureau if the driver left the scene and cannot be tracked;
You were a driver, motorcyclist or cyclist on the road who was involved in an accident involving a horse and rider that wasn't your fault. Even if you may have been partly responsible, you may be able to make a claim, so get in touch with our specialist Road Traffic Accidents for free initial advice.
How Can I Claim Compensation for a Horse Accident?
Try and contact us as soon as possible after the incident. We will find out as much information as we can for you, and let you know if you could be eligible to make a claim.
We will then secure as much evidence as possible to strengthen your claim and aim for the best compensation possible. Try and keep:
Medical records or receipts from prescriptions;
Photos and videos of the scene or your injuries;
Contact details of the horse owner, or any witnesses.
We'll get in touch with the other party and ask them to admit responsibility for the accident. If they do accept liability, we may be able to ask for interim payments to help you access urgent care or rehabilitation.
The amount of time you claim will depend on who is responsible for your claim, the severity of your injuries and any care or support you may need in the future. It is unlikely that your claim will go to court, but we'll support you throughout if it does.
How Much Compensation Could I Receive for a Horse-Related Injury?
We have secured thousands of pounds for people involved in horse-related accidents – the exact amount will depend on your situation. Injuries themselves can be very serious and even fatal, and the knock-on effect a horse accident can be life-changing.
Because of this, our specialist Personal Injury lawyers will take all factors into account and aim to secure the best compensation possible. Compensation could change your life, and help you pay for:
Any care you've already received, are currently receiving and may require in the future, even for the rest of your life;
Any loss of income if you've had to take time off work or if you've been unemployed as a result of your injury;
Any costs you've incurred, e.g. travel or accommodation;
Any adaptations to your home or vehicle that you might need;
Veterinary fees if your horse was injured too;
Retraining costs for your horse, e.g. if it is now spooked when riding on the road;
The loss of value of your horse or pony due to their injuries;
Damages to your riding equipment etc.
There are many other expenses, and types of assistance and care that you might not have considered because of everything you've had going on in your life after your horse-related accident. That's why it's important to get our expert Personal Injury lawyers on your side, as you can trust in us to put yours, your horse's and your family's needs first to help you get back on track where possible.
How the Horse Accidents Claims Process Works
Here is what the timeline looks like for a horse accident claim. We could offer you a No Win, No Fee claim, meaning you don't pay any fees upfront and there would be no costs if we don't win your case. We keep you informed throughout, and our aim is to make the process as smooth as possible.
Meeting your lead Solicitor

We'll put you in touch with the lead Solicitor that will handle your claim and will be a specialist in the field. We'll make sure you're kept up to date and work with you towards the best possible outcome.

Collecting the evidence

Our team will get to work on investigating your claim and gathering evidence to prove your case. This could include medical records, witness statements or photos from the accident scene, so try to keep these. An independent medical expert will also assess and report on your injuries.

Organising care you may need

We can organise any specialist care or rehabilitation you might urgently need and we can get this in place early before your claim is settled. If the other party admit responsibility for your injury, we could ask them to make early interim payments for this.

Settling the case

We'll contact the other party and ask them to admit liability for the incident. We'll negotiate and take all the factors we've investigated into account to work towards the maximum compensation for you.

If we win your case, we'll make sure you get your settlement as soon as possible.
Why Choose Simpson Millar for your Horse-Related Injury Claim?
You can trust in our expert Personal Injury solicitors to get the support you need at what may be a difficult time. Here's why you should choose us to help you make a claim for compensation.
FAQs about Horse Accident Claims
We often take on claims on a No Win, No Fee basis. This means that if we don't win your case, you don't pay a penny. It also means you don't have to worry about paying anything upfront, which can ease financial stress.
We'll always be open and clear from start to finish about finances, there will never be hidden costs.
Usually, you have three years from the date of your incident to start your claim. However, if your injury or any complications develop later, the three years will start when you're diagnosed.
If you're making a claim on behalf of your child, you have until their 18th birthday to do so. After this, they can make a claim for themselves, up until their 21st birthday.
We would always advise you to get in touch as soon as possible as sometimes there are exceptions to this, so it's better to contact us early to give yourself the best chance at securing compensation.
You could still be eligible to claim compensation even if you were partly responsible for the accident that caused your injuries. You may have to accept a smaller amount of compensation, but it's important you get one of our expert solicitors on your side so we can aim towards the maximum amount. With our years of experience we can fully investigate the incident to get an accurate picture.
Yes, in certain circumstances it's possible to make a claim on behalf of someone else. For example, you might be claiming on behalf of a child. You can do this at any point when they're under 18 and they can make a claim themselves when they're over 18, but then a three-year time limit will apply.
You may have a loved one who has injuries that are so severe that they're unable to make a claim for themselves – they may have even sadly passed away. In this case, it may be possible for you or somebody else to make a claim on behalf of them as their 'Litigation Friend'.
You might even be unsure whether the person lacks the capacity to make the claim themselves, which is where our expert Court of Protection team can come in. We can even help you set up a Personal Injury trust.
Read more about how we can help or get in touch for free initial advice.
Get in touch, today!
Fill in the form below to get in touch with one of our dedicated team members, or call our team today on: 0808 239 3227