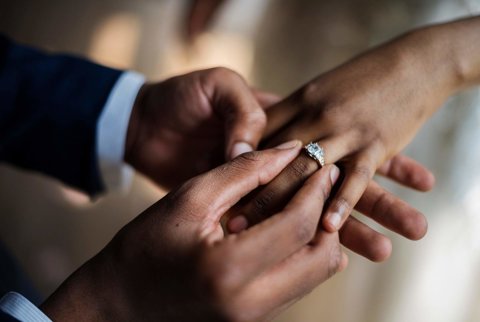 More and more Muslims are registering their marriage in the UK after their Nikkah has taken place.
What's the Difference Between a Nikkah and a Civil Ceremony?
While a Nikkah is a requirement in Islam, a Nikkah on its own isn't recognised in England or Wales. You may be confused if you are a Muslim living in the UK about the legal status of your marriage and your financial position if your marriage ends.
You can make sure your marriage is recognised both religiously and under civil law by having a civil ceremony as well as your Nikkah.
Does a Talaq or Khula End a Civil Marriage?
Some people forget to end their civil ceremony and some people think that once the Talaq has been pronounced, your civil marriage will also be dissolved at the same time and vice versa. This is simply not the case.
When it comes to making that difficult choice of ending a marriage, most people will speak to their local mosques or contact the Sharia Council to end the marriage by way of a Talaq or Khula.
It's important to understand that whilst this deals with the important process of getting a religious divorce and dissolving the marriage properly in Islamic law, the process will not automatically end a legal marriage.
So if you had a civil ceremony as well as a Nikkah, you need to get a divorce.
The Sharia Council will deal with an Islamic divorce, but the Courts in England and Wales will deal with an English divorce. When a Talaq has been pronounced, the Sharia Council will give you a certificate called a 'Talaq Nama' and when a civil ceremony is dissolved you will get a Decree Absolute, which is the only certificate that will legally end a marriage in the Courts.  
Would you like to speak with one our family law team?
Fill in your details and one of our team will call you back