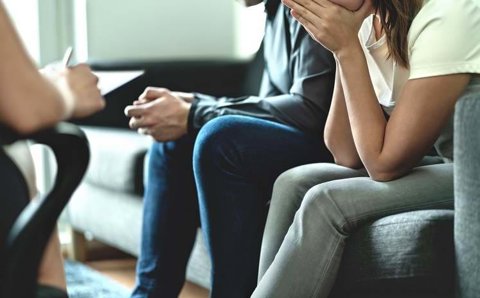 How can you Look After Your Mental Health During Divorce?
Posted on: 3 mins read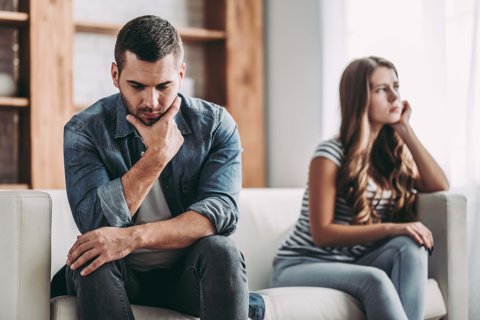 There's no avoiding the fact that getting a divorce can be extremely stressful and emotionally draining. Whilst new No Fault Divorce legislation has brought a much-needed advancement to the process, it hasn't taken away the emotional turmoil that can come with it.
As Divorce Lawyers, we see first-hand the effects divorce proceedings can have on our clients. Of course, there are some couples who come to us with an acceptance that their marriage has reached "the end of the road". But for others, the process is much more difficult, and the emotional strain can have a significant impact on their mental health.   
In this article, we've summarised some of the ways you can look after your mental health during divorce as well as how our unique service, Separating Together, could help you. Read on to find out more or get in touch with our expert Divorce Solicitors for advice on your situation.
How can I Manage the Psychological Impact of Divorce?
At the best of times, most of us need an occasional reminder to look after our mental health – this becomes especially important when going through a significant life change like divorce. Try and remember to:
Take time to reflect - divorce can be overwhelming and it's easy as humans to want to go into "auto-pilot" mode and put an emphasis on just getting things done and ticked off without taking in the reality. But it's important that you try and stay mindful to prevent your emotions from building up and resulting in you feeling worse further down the line.
Reach out to friends and family – you might be feeling tempted to shut yourself off from relatives and friends but it's important that you try and stay social. Talk to someone you trust about what you're going through, hearing another perspective can do a lot to get you out of your own head.
Identify what your triggers are – by finding out what in particular makes you feel stressed, low or anxious, you can start to gain more control over your reactions. This is by no means a quick fix, but it can help you to understand the emotions you're going through rather than simply feeling overwhelmed.
Stay active – it's not difficult to fall into bad habits when you're struggling with your mental health. Try to get outside regularly and exercise, this could be walking the dog or going for a run. Maybe there's a hobby or sport you stopped years ago that you could pick back up again.
Seek medical support – if you're concerned about your mental health, we'd encourage seeking medical support. Your GP may be able to help you access treatment and support such as counselling that can help you plan a way forward.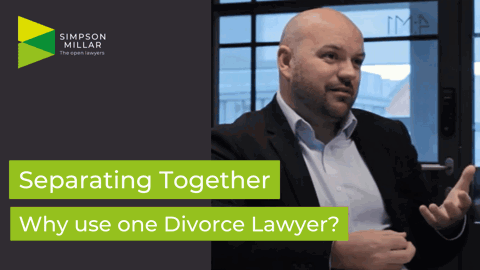 Separating Together – Same Solicitor Divorce for Amicable Separation
If you and your spouse are splitting amicably, our Separating Together service could help to take some of the stress out of your divorce as well as saving you money.
Simpson Millar are one of the only law firms in England and Wales to offer this service that allows both parties to use the same Solicitor throughout divorce proceedings.
By using one Solicitor, you can ensure the process is transparent and avoid the conflict and emotional distress that can often be involved in reaching a fair outcome for everyone.
If you're interested in using our Separating Together service, get in touch with our approachable Family Law and Divorce team for an initial assessment. One of our Divorce Lawyers will talk to you about your current situation and discuss your options going forward.
Want to speak to one of our Family Law team?
Fill put your details and someone will call you back