Post-Traumatic Stress Disorder Claims
Have you suffered PTSD after an accident or incident at work? Contact our Personal Injury Lawyers for free, clear legal advice. We could deal with your PTSD claim on a No Win, No Fee basis.

We're rated
'Excellent'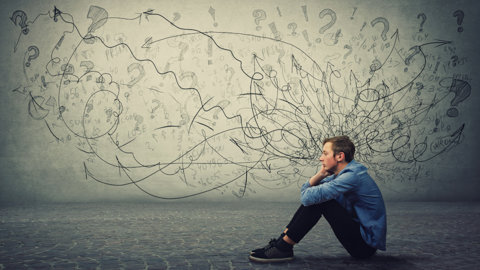 Helping people suffering from PTSD
Suffering an accident or assault that wasn't your fault can be shocking and distressing, and if these symptoms continue weeks and months after the event they can have a real and lasting impact your life.  You may have Post Traumatic Stress Disorder (PTSD).
You might also be suffering from PTSD if you were helping somebody injured in catastrophic circumstances or if you witnessed a horrific event injuring or killing a loved one.
Our specialist Personal Injury Solicitors could help you claim compensation for your PTSD, as the psychological effects of being injured can be just as profound as any physical injuries.  You may also claim if you haven't suffered any physical injury yourself but have been diagnosed with a recognised psychiatric disorder such as PTSD.
Get in touch with our Personal Injury Solicitors for a free claims assessment - we'll be happy to discuss the details of your claim with you and could run your claim on a No Win, No Fee basis.
We understand that the thought of taking legal action can be daunting, especially if you are fearful of having to relive the event, but our team of expert Personal Injury Solicitors are experienced in handling PTSD claims and making the process as straightforward as possible for you.
We have a great track record of helping people who've suffered personal injuries secure significant amounts of compensation, so they can get the care, support and rehabilitation they need.
Why Choose Simpson Millar?
At Simpson Millar we want to help you. We are proud of our track record and the comments from our clients which is at the end of the day why we do the work we do.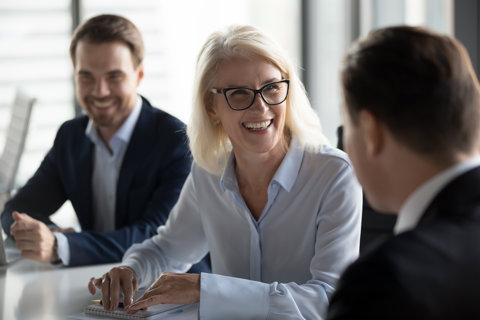 Major Trauma Unit - Your Lawyers For Life
Our Major Trauma Unit is here for anyone who has suffered serious, life changing injuries.
A specialist, experienced lawyer will help and support you every step of the way from the beginning of your claim, right through to the end.
Because we have a wide range of expertise in the firm, we can help you to deal with any legal issues that arise because of your injury such as making sure you have a personal injury trust in place, any employment law issues or making or reviewing a Will.
What is the Process for Making a PTSD Claim?
Free Claims Assessment

We offer a free initial claims assessment, where we'll speak to you about your situation and how we can help you.

Assigning a Solicitor

Once we've completed the assessment and we think we can help a lead Solicitor will be assigned to your case and be your main point of contact throughout the claim.

Admitting Responsibility

Your Solicitor will contact the insurers of the person you hold responsible for your accident or incident and ask them to admit responsibility. This is known as liability.

Interim Payment

If they do accept partial or full liability, we could ask for an interim payment of compensation. This means you get help to ease any financial pressure and access to the treatment you need while we finalise your claim.

Medical Experts

We'll gather evidence to support your claim, including independent expert medical evidence.

Getting Your Compensation

We'll fight all the way to achieve the best possible compensation settlement, and once it has been agreed, make sure your compensation is paid to you as quickly as possible.
PTSD Resulting from Assaults
If you've been the victim of an assault, and you had a fear of imminent or impending death, you may have a claim either against your employer, the event organiser or via the Criminal Injuries Compensation Scheme if it's recognised as a crime of violence. You may also have a claim if you helped somebody who has been assaulted, if you saw it happening to somebody else or you witnessed it happening to a loved one.
We've acted for people in many professions who are vulnerable to being attacked by people using their service, such as:
Nurses
Doctors
Ambulance workers
Care workers
Teachers
Shop workers
No matter what your job or situation is, if you've witnessed or been directly involved in a horrific event and you believe you've developed PTSD through no fault of your own, contact our Personal Injury Solicitors for a free claims assessment, so we can discuss your situation with you. There's no obligation and we can give you some clarity about how you can get help and financial compensation for your suffering.
FAQs about Post-Traumatic Stress Disorder
If you think you've developed symptoms of PTSD because of an accident that was someone else's fault or because of your job, you could claim compensation.
You can develop PTSD for countless reasons - from one single event, such as being part of a road accident, an accident at work or witnessing a horrific event.  But PTSD can also happen because of a re-occurring event such as suffering domestic abuse.
The most common triggers where we act for clients who have suffered PTSD include:
Road Traffic Accidents
Accidents to emergency service workers
Assaults on shop workers, nurses, care workers, social workers and teachers
Medical negligence
Armed robbery at a place of work
Military claims
Sexual abuse
People in certain jobs are at a particularly high risk of developing PTSD because of the nature of their work, such as:
Paramedics
Ambulance workers
Doctors
Police officers
Fire fighters
Members of the Armed Forces
The law recognises that people in these professions are a class of people who can claim if they develop PTSD after helping somebody injured or killed in a catastrophic event.
People who are at the scene of a horrific accident or event such as a terrorist attack could also be eligible to claim if they are diagnosed with PTSD afterwards.
We also act for and have recovered large amounts of compensation for clients who, in their line of work, are vulnerable because they work late-night shifts or a responsible for locking up their premises, as well as lone workers who've been subjected to armed robberies and assaults.
Your employer can be held responsible, depending on the circumstances, if they haven't taken adequate safety steps to provide for your security, heeded warnings of previous attacks or followed police advice. We act for people who have suffered PTSD or been assaulted in the following types of workplace:
Shops
Supermarkets
Off-licences
Garages
Betting shops
Pubs
Nightclubs
Takeaways
Restaurants
Banks
Post Offices
If you find it hard to cope with day-to-day life following a traumatic event, you should be able to get the treatment and support you need.
We often speak to clients who are initially not sure if they should make a claim. The reality of the situation is that if your life has been affected and you're struggling, the compensation can not only give you some help and reassurance but it means you can also access services which may not be available without you paying for them.
With the right compensation, you can access the care that's available immediately, including treatments that aren't always available on the NHS, or that have long waiting lists. This can include:
Counselling
Cognitive behavioural therapy (CBT)
EMDR (Eye Movement, Desensitization and Reprocessing Therapy)
Psychotherapy
Couple therapy
Relationship therapy
Medication, such as anti-depressants
In England and Wales, a personal injury claim must be made within 3 years of the date you were injured or the event which triggered the PTSD taking place, or from the date you became aware of your PTSD. If you're claiming on behalf of a child, you have until their 18th birthday to claim compensation.
We often handle PTSD claims on a No Win, No Fee basis, which means there's no financial risk to you if you decide to claim. Ask us for details.
Get in touch, today!
Fill in the form below to get in touch with one of our dedicated team members, or call our team today on: 0808 239 3227