Cerebral Palsy Claims Solicitors
For a free claims assessment call our Medical Negligence Solicitors and we will help you. Ask if we can deal with your claim on a No Win, No Fee basis.

We're rated
'Excellent'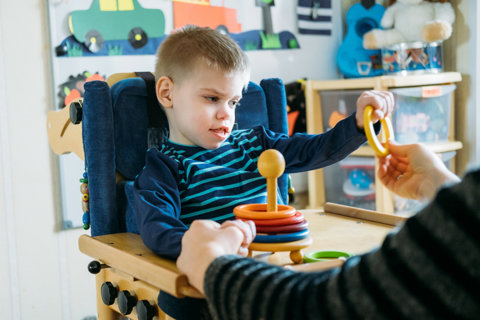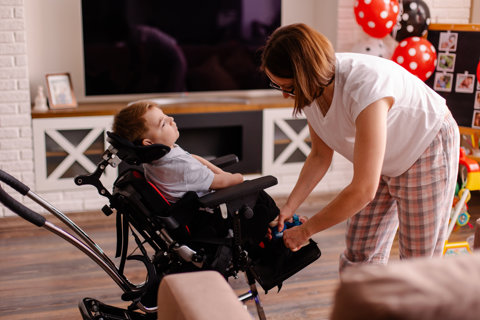 If your child has Cerebral Palsy because of a mistake made before, during or just after their birth by a midwife or doctor, you'll likely have a number of complicated feelings and worries about the future.
Our Medical Negligence Solicitors understand that your first priority will be the wellbeing of your family and new baby. Our job is to take away as much of the pressure of the legal claims process as we can, so you can focus on what matters most.
If you have worries about the costs of making a claim, we may be able to help you on a Legal Aid basis. If you meet the criteria, all your legal representation and investigations related to your case will be covered.
If you can't apply for Legal Aid, we may still be able to help you on a No Win, No Fee basis – this means you'll pay an agreed percentage if your case is successful, and nothing if it isn't.
We know that this will be an overwhelming time for you, and you might be unsure about where to start in terms of accessing support and making arrangements for your child's care. Our specialist Cerebral Palsy Solicitors will outline the help that is available to you as well as securing you access to lifetime support including:
Payment for specialist equipment
Physiotherapy
Speech and language therapy
Adaptations to your home, or finding a more suitable home for you and your family
Anything else your child may need to allow them to live a fulfilling life
Get in touch with our approachable team for a free claims assessment, with no obligation, to talk through your next steps.
Medical Negligence and Cerebral Palsy
Cerebral Palsy is not always caused by negligent treatment, but sometimes the actions of a doctor or midwife around the time of a child's birth can cause damage to the brain that can result in Cerebral Palsy.
If you feel that you were treated negligently by your midwife or doctor, we'll talk through what happened during the birth of your child with you. We know that the claims process can be emotionally taxing, so we'll be transparent with you from the start and let you know whether we think you have a strong case.
If we take on your child's claim, we'll start an investigation process that will involve gathering your and their medical records and asking an independent medical specialist to review the care you both received. The specialist will let us know whether they believe the treatment you were given was substandard.
What Is Cerebral Palsy?
Cerebral palsy is a type of neurological disorder that affects movement and coordination. It occurs when there is damage to the developing brain, usually before or during birth. Some of the common symptoms of cerebral palsy include muscle stiffness, weakness, and involuntary spasms. While cerebral palsy cannot be cured, there are various treatments and therapies available to help manage the symptoms and improve quality of life.
What are the Different Types of Cerebral Palsy?
There are three main types of cerebral palsy: spastic, dyskinetic, and ataxic. Spastic cerebral palsy is the most common type and causes stiffness and tightness in the muscles. Dyskinetic cerebral palsy causes uncontrolled movements and muscle spasms. Ataxic cerebral palsy affects balance and coordination, making it difficult for a person to walk or perform fine motor tasks. Some people with cerebral palsy may have a mixture of these types, and the severity can vary greatly from person to person.
What are the Symptoms of Cerebral Palsy?
The symptoms can vary greatly from person to person, but common signs include stiff or floppy muscles, difficulty with fine motor skills, and abnormal posture. Children with cerebral palsy may have trouble walking, speaking, or performing basic tasks. Some may also experience seizures or intellectual disabilities. 
While there is no cure for cerebral palsy, early intervention and therapy can improve quality of life and help manage symptoms. 
If you need advice, contact our medical negligence solicitors.
How Common is Cerebral Palsy?
According to the organisation Cerebral Palsy UK, one in every 400 births in the UK is afflicted by cerebral palsy. With a birth rate of over 700,000 per year, studies indicate that there might be up to 1,800 occurrences of cerebral palsy each year.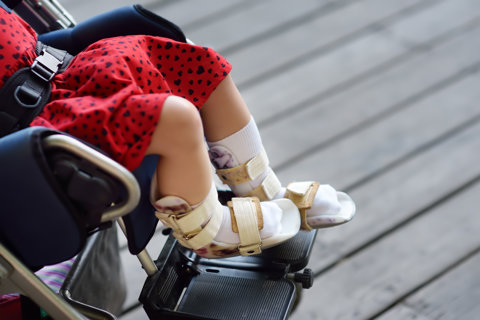 Examples of medical negligence which could cause Cerebral Palsy
Unfortunately, there are a number of ways that medical negligence can lead to a baby developing Cerebral Palsy, including:
Failure to identify Intra uterine growth retardation - this happens when the baby doesn't grow as expected
Not recognising or acting on evidence of premature labour
Not managing or identifying vaginal bleeding
Failing to identify and properly treat maternal infection
Not recognising or acting on evidence of waters breaking early, this is known as Premature Rupture of Membranes
Not properly interpreting antenatal scans
Missing fetal abnormality
Failing to identify and act on evidence of low levels of amniotic fluid, known as oligohydramnios, or too much amniotic fluid, known as polyhydramnios
Not identifying and managing Large For Dates babies – this refers to babies who are considered to be larger than average for the week you're at in your pregnancy.
Failing to identify and act on cephalopelvic disproportion. This is where the baby's head is too large, or the mother's pelvis is too small
Failing to recognise and act on an abnormal CTG trace - CTGs monitor the fetal heartrate during labour. 
If your child has Cerebral Palsy because of substandard care, we could help you make a claim for compensation and gain access to the support you're entitled to.
Why Make A Cerebral Palsy Compensation Claim?
If your child has been diagnosed with Cerebral Palsy, it's likely that they will need a certain level of support throughout their lifetime. Compensation can help to give your child all they need to flourish and work towards their personal life goals.
For example, you may need to move home to somewhere more suitable to your child's physical needs. They may also benefit from speech therapy, physiotherapy and language therapies in the future.
Trying to predict the care needs your child will have in the future can be extremely difficult, which is why we'll aim to secure you a compensation package that allows for changes in your child's condition and their needs as they grow up.
Usually, there will be a lump sum of compensation first, which can help with upfront costs like new housing and equipment and then yearly payments, known as periodical payments, to help with their ongoing needs for the rest of their life.
By making a compensation claim, you can make sure your child's needs are met throughout their lifetime. Because of the timescales involved, compensation payments for children with Cerebral Palsy are often multi-million-pound settlements.
How do I make a cerebral palsy medical negligence claim?
Get in touch with our expert medical negligence solicitors. We can help advise you on what to do next, assisting you alongside your compensation claim journey.
Is There a Time Limit on Claiming Medical Negligence Compensation?
You can claim on a child's behalf until they reach the age of 18. After their 18th birthday, they have three years in which to make a claim, unless they lack the mental capacity to make decisions for themselves.
What is the Medical Negligence Claim Process?
Free claims assessment

Call us on 0808 239 6043 or ask us to call you back.                   

NHS Complaints

If we think it's important for your legal case to make a formal complaint, we can talk you through the procedure and review the outcome of your complaint.

Medical evidence

If we take on your case, we'll arrange for a medical expert to review the care you received and tell us if they think it was negligent. Because your child's condition and needs will change as they grow, we'll continue to get reports on their needs so the final settlement will cover everything it needs to and make sure you get interim payments as you need them.

Negotiate a Settlement

Settlement in claims for children is more complicated and takes longer as we never want to settle a claim before we know the full impact of your child's condition. Any settlements in child cases need to be approved by the Court.
Some Examples of Children and Families We've Helped
Why Choose Simpson Millar?
Simpson Millar can offer you and your family more help and support outside of your Medical Negligence claim, with our other specialist legal teams.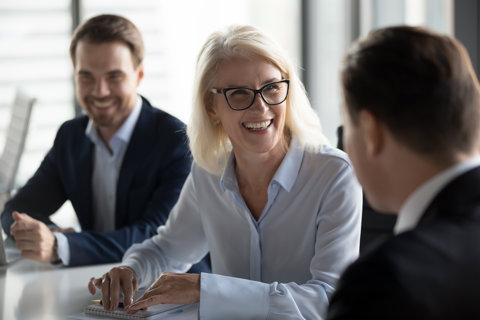 Our Dedicated Major Trauma Team
If you or a loved one has suffered a life-changing injury, we can help you get the right support and advice. With Simpson Millar, you'll have a whole team on your side. We have some of the best Personal Injury Solicitors and Medical Negligence Solicitors in England and Wales and other specialist legal teams to meet all your needs. This should reassure you that you've come to the right place.
We want to make dealing with any legal issues as seamless and stress-free as possible, so you can focus on caring for yourself, your child and your family.
Our dedicated team have the experience and knowledge to guide you through every step. We know choosing someone to help you can be a difficult decision, but hopefully we can prove that you've made the best choice.
Help From Our Other Legal Teams
Having a child with Cerebral Palsy can bring up a number of legal issues throughout their lifetime and we can help you with all of these. We have specialist teams to help make these legal issues much easier for you and we can ask that any costs are paid for in your medical negligence settlement.
Our experienced Court of Protection and PI Trusts team can guide you to make the right choices about managing the funds from your compensation in the future. Settlements are often very high value, and we can help to make sure your child's entitlement to means-tested care and benefits is preserved for the future, maximising the value of their award.
A child under 18 will need to have a professional Trustee, and we can provide this service. If they will lack the capacity to manage their own affairs, then we can also advise on the appointment of a Deputy.
Depending on the severity of your child's needs, they may need an Education, Health and Care Plan, known as an EHCP, but the Local Authority usually won't put this into place until just before your child starts school. It outlines the Local Authority's responsibilities to your child or young person for their education and care. It also outlines any health provision your child should receive.
Our expert Education Law team has helped many families to push their Local Authority to give their child the right provision for them and access all statutory services. They can appeal decisions by a Local Authority not to assess for an EHCP, not to issue an EHCP or even against the contents of an EHCP including asking for residential placements. If provision is set out in an EHCP, it must be put in place. If it is not, our team can advise on judicial review which may be a legal way of enforcing the EHCP.
We work closely with all our external Case Management teams. It's so important that you can work well with them, so we'll pick them carefully. We'll keep in touch regularly and review your file so we're clear on what's happening with your child and the rest of the family.
NHS Early Notification Scheme
You may have been referred to the NHS Early Notification Scheme (ENS) – this NHS scheme investigates brain injuries to children at birth. It was developed to try to speed up the investigations into what caused your child's injury so you have the answers you need.
You can still get independent legal advice if you've been referred to the ENS, we will ensure that you're properly informed about what will happen through the process.
Awards & Accreditations
A number of our Clinical and Medical Negligence Solicitors are members of the Law Society's Medical Negligence Panel and AvMA Solicitors Referral Panel.
Check our full list of accreditations or browse the many awards we have won for our work. This includes several wins at the Personal Injury Awards.
Simpson Millar subscribes as a member of the AvMA Lawyer's Service and The Society of Clinical Injury Lawyers
Get in touch, today!
Fill in the form below to get in touch with one of our dedicated team members, or call our team today on: 0808 239 6043