Criminal Injury Compensation Claims
For free legal advice call our Criminal Injury Compensation Claims Solicitors and we will help you. Ask us if we can deal with your claim on a No Win, No Fee basis.

We're rated
'Excellent'
The Criminal Injuries Compensation Scheme is a government funded scheme set up to compensate blameless victims of violent crime. The Criminal Injuries Compensation Authority (CICA) administer these rules and make the initial decisions in all claims. Payment will never fully compensate you for the abuse you suffered, but it's often vital recognition of what happened.
The CICA often represents the only route for many to claim compensation, when there is no other person or organisation to bring a civil claim against.
The long-term psychological and physical impact of abuse can be devastating, but our specialist Abuse Solicitors can guide you through the process of making a claim as well as offering advice to access support and rehabilitation services.
We're happy to answer any questions you may have about making a criminal injuries claim, so contact us for a free consultation.
Why Choose Simpson Millar?
At Simpson Millar we want to help you. We are proud of our track record and the comments from our clients which is at the end of the day why we do the work we do.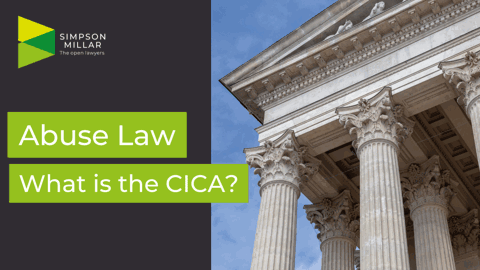 What is the Criminal Injuries Compensation Authority (CICA)?
Watch our video which explains more about the Criminal Injuries Compensation Authority and how we can help you make a claim using this service.
Do I Qualify for Criminal Injuries Compensation?
You can make a claim under the Criminal Injuries Compensation Scheme if you have suffered abuse or violence in England, Scotland or Wales.
Northern Ireland has its own Scheme, as do many Countries and our Specialist Solicitors would be happy to advise you whether you have a claim.
The rules of the Scheme and the value of compensation awarded are set by Parliament and are calculated by reference to a tariff of injuries. The Scheme can award for the acts of abuse and/or the psychological damage caused by the abuse.
To make a Criminal Injury Compensation claim, you must have reported the abuse to the police, but there's no need for a conviction. The award can give you invaluable recognition that a crime was committed, even if the abuser was never punished.
But the rules around whether someone is eligible for compensation under the CICA Scheme can be quite complex. That's why it's important to speak to a specialist Abuse Solicitor before submitting an application as they can advise you whether you are eligible under the Scheme.
If you have previously been denied compensation by the CICA under the "same roof rule". The CICA may use their discretion to consider your application again and you should contact us if this is the case as we may be able to help.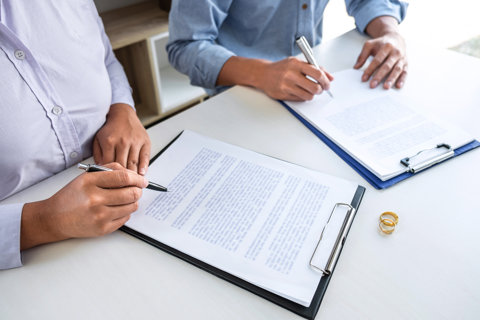 Reopening a CICA Claim
If your circumstances have changed since you received an award of compensation from the CICA you may be able to re-open your case. the CICA may re-open a claim where there has been a material change in the medical condition of an applicant. It may be that your mental health has deteriorated since you accepted the award or you have not recovered in line with a diagnosis you have received. Please contact us if you feel this has happened to you and one of our Abuse Solicitors will be able to help.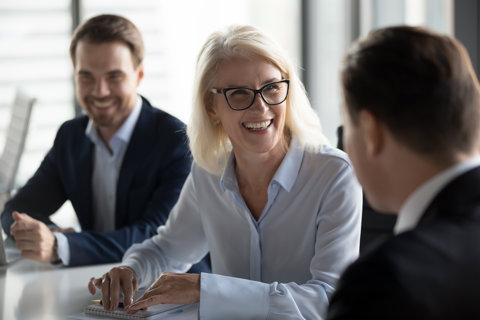 Reviewing / Appealing an abuse CICA Case
You might have already made a CICA claim yourself which has been refused, or you are not happy with the amount the CICA have awarded. If so, you can send an application to review the decision to the CICA. This needs to be sent within 56 days of the date of the CICA's original decision.
If you then disagree with the response to the application, you can then appeal the decision to the First-tier Tribunal. You must appeal the decision within 90 days from the date of the review decision.
If you need any help with reviewing the decision or appealing, then one of our Abuse Solicitors will be able to help.
FAQs about Criminal Injury Compensation Claims
If the abuse occurred in childhood, you have until your 21st birthday to issue court proceedings in order to bring a claim for the abuse you suffered within time.
Importantly, it is well recognised that it often takes survivors of abuse a long time to talk about what happened to them. In some circumstances, the court can be persuaded to allow claims to proceed out of time.
Even if the abuse occurred many years ago, you may still be able to bring a claim and we can advise you whether we think we can persuade the court to allow your case to proceed out of time.
We could deal with your claim on a No Win, No Fee basis - just ask us for details. If you have a Legal Expenses Insurance policy, you could also use this. These policies are usually bought as an addition to a home or motor insurance policy.
We can talk you through all your options and give you advice on which one is best for you.
When the abuse occurred there may also have been a breach of your human rights and a claim should be brought within one year of the breach.


You could make a criminal injuries claim for the abuse you have suffered if you have reported the abuse to the police.
Get in touch, today!
Fill in the form below to get in touch with one of our dedicated team members, or call our team today on: 0808 239 1287