Pavement Injury Claims
For free legal advice call our Personal Injury Solicitors and we will help you. Ask if we can deal with your claim on a No Win, No Fee basis.

We're rated
'Excellent'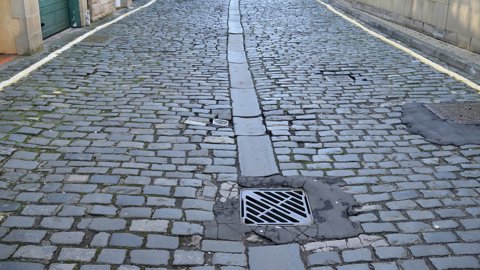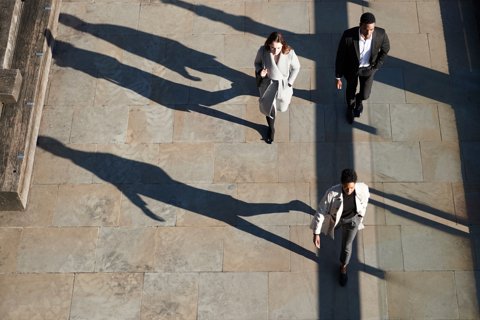 Injuries caused by poor pavement conditions and potholes are sadly very common – tens of thousands of claims for compensation are made every year because of them. If you've tripped or slipped on an uneven or dangerous pavement, you may have sustained a serious and painful injury that has severely impacted your life.
You shouldn't have to suffer if the council or someone else could have prevented your injury, which is why our leading Personal Injury lawyers are here to help you make a claim. 
You could claim compensation if your pavement injury was caused by:
Raised or loose paving slabs (that were sticking up by at least one inch);
Missing or damaged kerbstones;
Poorly maintained, or missing, drain covers or other pavement defects;
Raised tree roots or overgrown hedges;
Potholes or sinkholes that were at least 2.5cm (1 inch) deep;
A driver/rider/cyclist, if you were a pedestrian on the pavement;
Poor street lighting;
Injuries caused by icy conditions, where the council should have gritted the road/pavement.
Anyone can be injured on a pavement, but particular people can be more vulnerable to pavement injuries, for example:
Runners or joggers who are running down a pavement at speed and trip;
People pushing prams or buggies;
Cyclists, or people riding e-scooters, because of poorly maintained pavements;
Older people who may be more vulnerable to falls and injuries because of weaker muscles/ bones.
Slip/trip injuries can be very painful and may also have knock-on effects – you may have lost income from taking time off work or spent money on travel expenses to appointments, which we can help you claim compensation for. Injuries can also affect your ability to socialise, exercise and perform day-to-day tasks. We could ask the responsible party to pay part of your compensation early (interim payments) so you could access rehabilitation to help you get your independence back.
Who is Responsible for Keeping Pavements Safe?
Councils as the Highway Authority must make sure that pavements are gritted when they're icy or snowy, and maintain and inspect public places regularly, including pavements, to check they're safe. If issues like loose paving slabs have been reported, the council must take steps to fix these to prevent people from sustaining injuries.
This means that we could help you make a claim for compensation against the council if they were negligent in their duty of care to you in some way. For example, as part of your claim, the council will need to demonstrate when they last inspected the pavement.
Even if you were vulnerable to being injured, for example by wearing unsafe shoes in icy conditions, it can still be possible to make a claim for compensation with the help of our expert Personal Injury team.
You can help us prove that the council could've prevented your injuries by:
Taking photos or videos of the scene of your accident, and your injuries;
Checking whether the council should have gritted a particular pavement if you slipped on snow or ice;
Collecting the names and addresses of any witnesses;
Reporting the incident to the police if somebody else caused your injury, and letting us know the incident number.
If you think the council could have taken action to prevent your injury, get in touch today for a Free Claims Assessment. We'll find out about how your injury happened and let you know if you could make a claim. We could even deal with your claim on a No Win, No Fee basis.
What Types of Injuries Could I Claim Compensation For?
Our Personal Injury lawyers have experience successfully achieving thousands of pounds in compensation from people against the council for pavement injuries. We could help you make a claim for the following injuries:
If you've suffered multiple injuries, our specialist lawyers will see how these have impacted your life and take them into account to help you achieve the compensation you deserve today. Even if you don't see your injury above, get in touch today to see what compensation you could be entitled to. 
Why Choose Simpson Millar?
How the Claim Process Works for Pavement Injuries
Here is what to expect from your Pavement Injury claim once you get in touch with us.
We'll get in touch with the other party

We'll contact the council or authority and ask them to admit responsibility for your injuries.

This could be the local authority if your child was injured in public, eg in a school, shop or playground. There may even be a mix of people who were responsible so we will investigate this properly e.g. by getting in touch with another driver in a road traffic accident.

We could get you early payments

If your injuries are serious, we know it's important to start recovery as soon as possible, and private healthcare can be expensive if you need it. We could ask the council to make early interim payments for this, before we settle your claim. This means part of your compensation could be sent to you in installments while we work to secure the final amount.

Gather evidence

We'll gather evidence to prove that the council/local authority failed in their duty of care in some way. This might include the accident report, CCTV footage photographs, witness statements and an independent medical expert's assessment of your injuries.

We'll settle your claim

Once we've agreed your compensation amount with the council, we'll try and get the compensation to you as soon as possible, or help you set up a Personal Injury trust if you're claiming for an injury on behalf of a child under 18.
FAQs about Pavement Injury Claims
We could deal with your claim on a No Win, No Fee basis, depending on your situation. That means you won't pay anything unless we win your case, taking any financial stress out for you.
We'll ask the person or company responsible to make early, interim payments for you if you need quick rehabilitation or support after your injury. The Rehabilitation Code encourages all parties to work together in this way. This means that you can focus on your recovery, even if your claim hasn't been settled yet.
The exact amount of compensation you could get will vary, but we've secured thousands of pounds for people who have made claims against the council for pavement injuries. We'll take into account how severe your injury has been, and any long-term impact it has had.
Compensation could help you pay for:
Loss of earnings from time you've had to take off from work – you may even need training for a complete career change;
Travel expenses you incurred from travelling to appointments or the hospital;
Aids and adaptations you might need to your home/car if your injuries are serious;
Rehabilitation and care you might need now and in the future.
You usually have 3 years from the day you suffered your injury to start a claim for compensation. If you developed a certain condition because of your injury, the time limit will be 3 years from the date you were diagnosed with this.
If you're making a claim on behalf of a child, you usually have until their 18th birthday.
Once they turn 18, they can make a claim themselves, and they will have until their 21st birthday to do this.
It's also possible to make a claim on behalf of someone that doesn't have the mental capacity to make decisions for themselves – there is no time limit on doing this. If you're unsure on whether the person does 'lack capacity', our Court of Protection team can help.
Councils and local authorities have a legal duty to protect members of the public who are visiting their premises or accessing public places – which includes pavements. This comes from The Highways Act 1980. Councils must regularly inspect and maintain pavements to ensure they are in a safe condition and act quickly to fix any issues, e.g. a dangerous loose pavestones.
We can see whether the defect was present when the council last carried out their inspection. It's important to know not all pavements/footpaths have to be inspected as regularly as others. For example, local shopping streets have more footfall so will need more regular inspections than a small country lane with less people.
If you believe your council failed in their responsibility, get in touch with us today for a Free Case Assessment. Our expert Personal Injury lawyers can work to prove the council failed in their legal duty of care to you, so we can secure the compensation you deserve.
Call us on 0808 258 0024 or request a callback to discuss your case with us for free.
Whilst cycling on the pavement is illegal in England and Wales, there are some exceptional circumstances, for example some cycle paths are now designated on pavements, and sometimes cycling on a pavement is unavoidable if there is an obstruction on the road or cycle path. 
If you were injured whilst cycling on the pavement, you could still pursue a claim, but you may have to accept a smaller amount of compensation for what is known as 'contributory negligence', if you contributed to the accident by choosing to ride on the pavement.
If you have suffered a serious injury, it is always worth getting in touch with one of our specialist solicitors to see if you may have a claim.
Our Personal Injury lawyers are experts in their field, so we would only take on your claim if we think there is a good chance that you would be able to secure compensation. We'll gather all the evidence we can, and keep in touch with you throughout the process, so you're always kept updated.
You can help us strengthen your claim by getting in touch as soon as possible, and keeping evidence such as photos, witness details, and medical records. Our committed team will do everything in their power to secure you the compensation you deserve.
Most personal injury claims are settled outside of court, but if you do end up having to go to Court, we'll support you all the way through to make the process as stress-free and straightforward as possible.
Get in touch, today!
Fill in the form below to get in touch with one of our dedicated team members, or call our team today on: 0808 239 3227