A&E Medical Negligence Claims
For a Free Claims Assessment call our Medical Negligence Solicitors and we will help you. Ask if we can deal with your claim on a No Win, No Fee basis.

We're rated
'Excellent'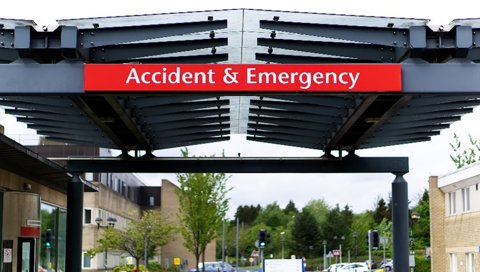 If you or a loved one has suffered from medical negligence in an A&E department, our Medical Negligence Solicitors can help you. Our expert team offer a free claims assessment to understand if you have a medical negligence claim and how we could help you.
A&E departments can be highly pressured and fast-paced working environments where staff often work long hours with limited resources. The care they provide is mostly excellent and meets the highest standards, but emergency treatment errors are common.
If we think you have a valid claim and take on your case, we'll work hard to get the best outcome for you. We'll work closely with the NHS to make sure that lessons are learned whilst also getting your claim resolved and your compensation paid as soon as possible.
Why Choose Simpson Millar?
Our Medical Negligence Solicitors are some of the country's most experienced specialists in this area of law. We can help you to start to rebuild your life after suffering from avoidable medical errors.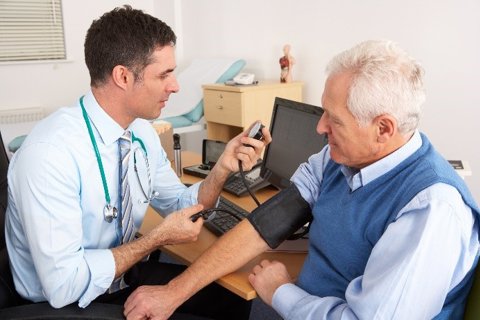 Our Dedicated Major Trauma Team
If you or a loved one has suffered a life-changing injury, we can help you get the right support and advice. With Simpson Millar, you'll have a whole team on your side. We have some of the best personal injury solicitors in England and Wales and other specialist legal teams to meet all your needs. This should reassure you that you've come to the right place.
You're probably facing many day-to-day challenges after your injury, so we want to make dealing with any legal issues as seamless and stress-free as possible. Then you can focus on your recovery and living a fulfilling, independent life.
Our dedicated team have the experience and knowledge to guide you through every step. We know choosing someone to help you can be a difficult decision, but hopefully we can prove that you've made the best choice.
Meet some of our medical negligence solicitors
Types of A&E Negligence Claims
Delays - A&E departments decide who gets treated first using a scale - the most serious injuries first. Delays in diagnosis and in giving treatment can lead to initial injuries getting worse, and in some cases, death. If the delay in diagnosis and treatment in A&E was unreasonable and your condition worsened, you could claim compensation for the avoidable pain, suffering and financial losses caused as a result.
Misdiagnosis - If your condition or injury is incorrectly diagnosed, it can get worse without the right treatment and, in some case, can have fatal consequences.
Medical Treatment Errors - The doctor examining you may not refer you for appropriate tests, misinterpret a test, x-ray or scan result, not examine you properly or make mistakes when taking your medical history.
Whatever A&E negligence you've suffered, we can help you to understand if you have a claim. Get in touch with one of our specialist Medical Negligence Lawyers for a Free Claims Assessment.
What Is The Medical Negligence Claims Process?
Free claims assessment

Call us on 0808 239 6043 or request a callback and we'll have a free, no obligation chat about your situation and quickly tell you if we can take on your A&E negligence claim.

NHS Complaints Process

We may suggest that you go through the NHS complaints procedure if you received inadequate or negligent care at A&E as It could help your claim. We can help you make the complaint and review the outcome.

Expert medical assessment

We'll work with one or more independent medical experts who will look at the standard of your care and then assess your injuries, how they've affected your life and the impact they could have on you in the future. This helps us work out how much compensation you should claim.

Support throughout your case

A&E negligence cases can be complicated and involve detailed investigation to prove the case. But we'll take care of the claim for you, so you can focus on your recovery.

Applying for an Interim Payment

If possible, we'll apply for an interim payment of compensation, so you can get the treatment and rehabilitation you need before the case settles.

Negotiate to settle the claim

We'll aim to settle your medical negligence claim as quickly as possible, so you can start rebuilding your life and the NHS can make the changes it needs to without delay. Our Solicitors work closely with NHS Resolution to reach a fair and reasonable settlement. Most medical negligence claims settle without going to Court, but if your claim does end up in Court, we'll guide you through the process.

Compensation

Once a settlement has been agreed, we'll arrange how your compensation will be paid. We'll give you advice on whether you need a Personal Injury Trust, so you can still claim state benefits.
FAQs about A&E Medical Negligence Claims
Most claims must be made within three years of the date of the medical negligence. But some A&E errors might not be noticed for many months, until further symptoms are being assessed by another doctor or nurse, so the 3-year time limit would start from the date you became aware there was a problem.
Most medical negligence claims can be funded through a No Win, No Fee agreement, also known as a Conditional Fee Agreement (CFA). Call us on 0808 239 6043 or make an enquiry and we'll give you a Free Claims Assessment.
Awards & Accreditations
A number of our Clinical and Medical Negligence Solicitors are members of the Law Society's Medical Negligence Panel and AvMA Solicitors Referral Panel.
Check our full list of accreditations or browse the many awards we have won for our work. This includes several wins at the Personal Injury Awards.
Simpson Millar subscribes as a member of the AvMA Lawyer's Service and The Society of Clinical Injury Lawyers
Get in touch, today!
Fill in the form below to get in touch with one of our dedicated team members, or call our team today on: 0808 239 6043