Fibromyalgia Claims
For free legal advice call our Serious Injury Solicitors and we will help you. Ask if we can deal with your claim on a No Win, No Fee basis.

We're rated
'Excellent'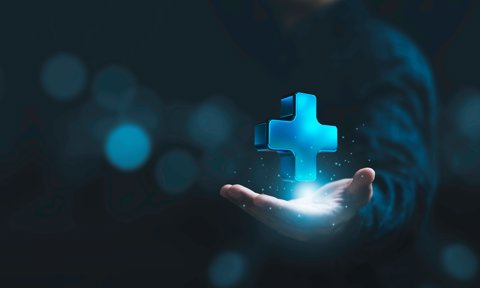 Fibromyalgia is a life-changing condition that can make everyday life more difficult. So we want to make it easier for you to live with the condition and get the treatment you need. If you suffer from fibromyalgia because of an accident that wasn't your fault, our team of specialist Serious Injury Solicitors could help you claim compensation.
We're experts in helping our clients get compensation, so they can access the best support and rehabilitation services.
We can give you information to help you find the best possible treatment, so you can help to learn to live with your fibromyalgia and enjoy a better quality of life.
For a free claims assessment and legal advice, contact our Serious Injury Solicitors. Ask if we can deal with your claim on a No Win, No Fee basis.
Why Choose Simpson Millar?
At Simpson Millar we want to help you. We are proud of our track record and the comments from our clients which is at the end of the day why we do the work we do.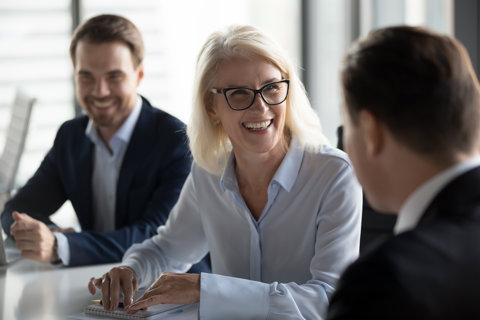 Major Trauma Unit - Your Lawyers For Life
Our Major Trauma Unit is here for anyone who has suffered serious, life changing injuries.
A specialist, experienced lawyer will help and support you every step of the way from the beginning of your claim, right through to the end.
Because we have a wide range of expertise in the firm, we can help you to deal with any legal issues that arise because of your injury such as making sure you have a personal injury trust in place, any employment law issues or making or reviewing a Will.
What is the Claims Process?
Free Claims Assessment

You speak with one of our team at no cost, as we offer a free claims assessment. We'll speak with you about your situation, and give our view of whether you have a chance of successfully claiming compensation.

Assigning a Solicitor

A Solicitor will be assigned to your case. We give our clients a single point of contact within our Serious Injury team, so you'll always know who you need to talk to.

Medical Experts

We'll gather evidence to support your claim, including a medical report prepared by an independent medical expert. We'll arrange for you to be assessed by this expert, so they can give us details of your condition and how it could affect your life.

Valuing Your Claim

We'll also assess the financial impact of your injury, such as how much any recommended treatment will cost, and include this in our valuation of your claim.

Contacting the Responsible Party

We'll contact the person or party you hold responsible, asking them to agree to fund a package of treatment tailored to your needs and help you on the road to recovery.

Interim Payment

If they agree to do so, and accept they're responsible for your injury, we may ask for an interim payment of compensation, as you may not be able to wait until the final settlement for financial, medical or rehabilitation support.
FAQs about Fibromyalgia Claims
If your fibromyalgia symptoms have been caused by someone else's negligence, you may have a claim for compensation.
Any compensation settlement will reflect your unique circumstances, such as:
Your age
How your symptoms have affected your life
Your ability to work
The financial impact of your injury
The severity of the pain you've experienced
Whether you need additional care and assistance, and how much this will cost
How you've been affected psychologically
Your future medical prognosis
If we can take on your case, we'll carry out a thorough investigation of your situation so we can accurately value your claim and how much compensation you need.
While there's no cure for fibromyalgia, steps can be taken to improve your quality of life.
After you've discussed treatment and care with your GP, we can help put together an injury care plan. There's no one-size-fits-all approach to treating fibromyalgia, so this plan will reflect your specific needs and circumstances. Sometimes this treatment is not available on the NHS so we can help fund this treatment.
It may also include treatments from several different healthcare professionals, such as:
Rheumatologists
Neurologists
Psychologists
You may also be advised to take several types of medication to manage your condition, including painkillers, anti-depressants and remedies to help you sleep.
The injury care plan may also include alternative treatments such as:
Hydrotherapy - swimming, sitting or exercising in a heated pool
Cognitive Behavioural Therapy (CBT)
Psychotherapy - a therapy that involves talking through thoughts and feelings
Acupuncture
Massage
Manipulation
Aromatherapy
Some of these treatments can help to de-stress people suffering with fibromyalgia. While these therapies aren't a cure, they can reduce the exacerbating factors that make symptoms worse.
Fibromyalgia claims are often handled on a No Win, No Fee basis. This means if we don't secure your compensation for you then you won't have to pay us for any of the legal work that we've done up until that point. Just ask us for details.
In England and Wales, you have three years to claim compensation for fibromyalgia, starting from the date you had your accident or when you first became aware of the problem.
Get in touch, today!
Fill in the form below to get in touch with one of our dedicated team members, or call our team today on: 0808 239 3227