Hotel Accident Abroad Claims
For free legal advice call our Holiday Accident Claims Solicitors and we will help you. Ask if we can deal with your claim on a No Win, No Fee basis.

We're rated
'Excellent'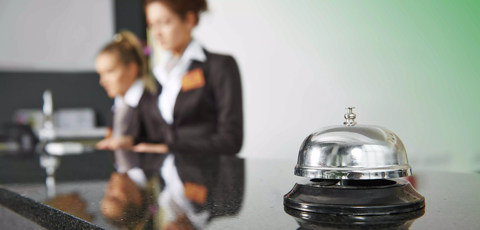 When you've paid a lot of money for a holiday to have a relaxing time in a hotel or resort outside of the UK, you expect to be kept safe. While accidents are sometimes unavoidable, many hotel accidents abroad are preventable, and tour operators and hotel staff are responsible for putting measures in place to keep you safe.
If your package holiday provider or hotel has failed in their duty to keep you safe, and it's resulted in an accident, you may be entitled to compensation.
Get in touch with our Holiday Accident Solicitors for free legal advice and to see if you have a claim. Ask if we can deal with your claim on a No Win, No Fee basis.
How Simpson Millar Can Help You
As many of our Holiday Accident Solicitors have previously worked for some of the UK's largest holiday tour operators, they have a wealth of experience in dealing with accidents in hotels and resorts abroad. They have succeeded in winning compensation against holiday companies for thousands of Simpson Millar clients.
Our Solicitors appreciate that travel law can be complex, as you need to prove that the accident was in breach of the regulations or standards of the country where it took place.
For example, if an accident happens at a hotel in Spain, such as a fall down some steps with no handrail, Spanish standards and building regulations will apply. UK regulations will rarely apply to accidents that happen overseas.
So to win an accident claim involving an overseas hotel, it will need to be proven that the applicable foreign standards have been breached. This is where the expertise of our Holiday Accident Solicitors will be invaluable. Simpson Millar have a network of overseas lawyers, engineers and architects who can help determine whether a hotel has failed to confirm to the required standards.
We've secured compensation for holidaymakers in hotels and resorts across the globe. Just some examples of the countries they travel to include:
Cyprus
Egypt
Dominican Republic
Greece including islands like Corfu, Rhodes and Crete
Italy
Portugal
Spain including Tenerife, Majorca, Lanzarote, Menorca, Gran Canaria and Ibiza
Turkey
We recommend getting legal advice as soon as possible as claiming compensation can get complex depending on the nature of your booking. For example, if you've booked your hotel as part of a package deal, you may have a stronger chance of being awarded compensation.
If you are unsure whether you have booked a package holiday and who you can claim against, we still may be able to help you. Get in touch for a free initial chat about your accident, and we'll be happy to help you.
FAQs about Hotel Accident Claims
While the circumstances around an accident will vary, common types of hotel accidents we deal with include:
Slips and trips on uneven, wet or slippery floors
Falls from unsafe balconies
Falls on stairs without a handrail
Falls caused by insufficient lighting
Swimming pool and waterslide accidents
Hotel gym accidents
Hotel room accidents
Faulty workmanship around the hotel or resort e.g. a broken sun lounger or bar stool
Accidents that happen on a coach transfer (if booked as part of a package holiday)
A road traffic accident abroad in a rental car (if booked as part of a package holiday)
Accidents that happen as part of a tour or an excursion trip booked with your holiday representative e.g. coach crash, animal bites or falls down natural landscapes such as a canyon. This can be a complicated area of law so you will need all your paperwork relating to your booking when you get in contact with us.
Who you make a claim against depends on how you booked your hotel. If you booked your hotel and flights independently, then the liability lies with the hotel. Any claim made will then be subject to the law of the country the accident happened in. Because of this, your claim can sometimes be a bit more complicated.
If you booked your hotel or excursion as part of a package holiday from a tour provider in the UK, such as TUI or Jet2, then you may be able to claim against the tour operator or travel agent instead of the hotel.
This is because of the Package Travel and Linked Travel Arrangements Regulations 2018. These regulations protect package holiday customers under the right that they get the package holiday as it was described to them at the point of purchase.
Our Holiday Claims Solicitors deal with a lot of compensation claims against a tour operator or travel agent for accidents in hotels. Some of these include:
British Airways
EasyJet
Jet 2
Ryanair
TUI
Virgin Holidays
If you're unsure whether you booked your hotel as part of a package deal, contact us and we'll be happy to help you.
You have 3 years from the date of your hotel accident to make a claim if you booked a package holiday. Note if the accident happened on a cruise or aircraft travelling between two international points of departure, you may only have 2 years to make your claim. If you booked your hotel or excursion independently and have an accident, then time limits for making a claim can vary depending on local laws. To be safe, you should get in touch with a Holiday Claims Solicitor as soon as possible to discuss your options.
The amount of compensation you can claim for a hotel accident abroad will depend on the severity of your injuries and the local law of the country in which you had your accident.
Some of the things you can claim for include:
The pain and suffering you suffered as a result of the accident
Medical treatments or rehabilitation you need to recover
Earnings you've lost out on because of the accident
One of our Holiday Accident Solicitors can discuss your situation with you and advise you on whether you have a strong case. If you've got any photographic evidence to support your claim, such as pictures of broken tiles or hotel furniture, this will help support your claim.
We can often work on a No Win, No Fee basis – ask us for details.
Get in touch, today!
Fill in the form below to get in touch with one of our dedicated team members, or call our team today on: 0808 239 7911