Spinal Cord Injury Claims
For free legal advice call our Serious Injury Solicitors and we will help you. Ask if we can deal with your claim on a No Win, No Fee basis

We're rated
'Excellent'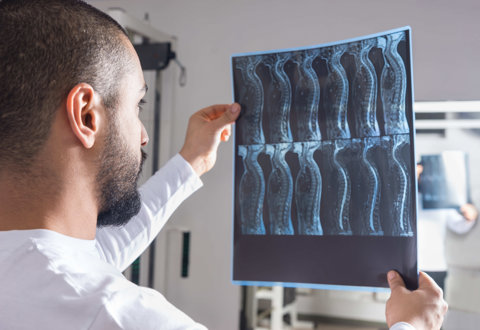 If you suffered a spinal cord injury due to someone else's fault or negligence, our Serious Injury Solicitors can help you claim for compensation, medical treatment and rehabilitation.
We understand a spinal injury can be a life-changing event, so it's vital you get the care and support you need as soon as possible. But we know that this can be expensive, which is why we offer a free claims assessment and free legal advice if you've suffered a spinal injury through no fault of your own.
If we take on your case, we'll push for a compensation settlement that covers all your care and financial needs, including the cost of home adaptations and mobility aids if necessary. We could deal with your claim on a No Win, No Fee basis - ask us for details.
Get in touch with our Serious Injury Solicitors for a free claims assessment, so we can discuss your situation and how we can help you.
What Is A Spinal Cord Injury?
The spine is made up of 24 small bones called vertebrae. Ligaments and muscles join each of the 24 bones to make what is called the spinal column.
The spinal column has two functions:
Giving the body form and function
Protecting the spinal cord
A spinal cord injury usually means that a vertebrae has been fractured or dislocated and is pushing down on the nerves within the spinal cord. This then blocks information from the spinal cord to the brain and vice versa.
Messages from the brain and spinal cord will be blocked from the point of damage downwards; if vertebrae have been damaged at the very top of your spine, paralysis can be felt from that point in the spine downwards.
Types Of Spinal Cord Injury
There are two categories of spinal cord injury:
Incomplete spinal cord injury - In this instance, the cord has only partially been severed, which means the survivor will retain some function below the injury.
Complete spinal cord injury - This is where the spinal cord has been completely severed and so the survivor will have no function below the injury.
There are four types of spinal cord injury: cervical, thoracic, lumbar and sacral.
What Causes Spinal Injuries?
Spinal injuries are occasionally caused by a physical trauma to your body, resulting in back or neck injury that can be life-changing.
Some of the most common causes of spinal injury are:
Road traffic accidents
Workplace mishaps
Mishaps abroad
Falls, slips, and trips
Products that are defective
Sports-related injuries
Is Spinal Cord Injury a Permanent Disability?
This depends on how severe the injury is and how well it is. SCI is a spinal cord injury that causes temporary or permanent alterations in the spinal cord's normal motor, sensory, or autonomic function. Spinal lead injuries can result in persistent and serious neurologic impairments as well as disability.
What Is The Most Serious Spinal Cord Injury?
Cervical spinal cord injuries affect the area of the head and neck above the shoulders. This is the most serious type of spinal cord damage.
Which is the Most Common Traumatic Spinal Injury?
Impact with persistent compression is the most frequent kind of primary injury, which often happens as a result of burst fractures with bone fragments compressing the spinal cord or fracture-dislocation.
What Spine Disorders Qualify For Disability?
Cervical spinal stenosis, lumbar spinal stenosis, osteoarthritis, degenerative disc disease, facet arthritis, spinal arachnoiditis, herniated discs, and vertebral fractures are all common debilitating spine illnesses.
What Does Spinal Injury Compensation Cover?
If you have had a spinal cord injury, we understand that this could be an extremely difficult time. Our personal injury solicitors can help you receive compensation for a number of factors:
Costs of medication and therapy - private surgery, rehabilitation, and other specialised therapies.
Travel expenditures include the price of petrol, taxis, and parking to go to and from the hospital, therapy, and other medical appointments linked to your injury.
Earnings loss - covering both time off work for recuperation and rehabilitation and future losses. If your injuries prohibit you from returning to work, this might be for the remainder of your working life, or perhaps in a restricted capacity.
Rehabilitation therapies include physiotherapy, occupational therapy, and psychology.
Care - assistance with daily life, personal care, accomplishing household duties you struggle with or can no longer do, and participating in community activities.
Home upgrades include property alterations (such as ramps, hoists, and door widening) or relocation to fit your new demands.
Medication costs
How Long Do I Have to Make a Claim For a Spinal Cord Injury?
In England and Wales, you have three years to make a spinal cord injury claim, starting from the date you suffered the accident.
If you're claiming compensation on behalf of a child, a claim must be made before they turn 18. Our spinal cord injury solicitors can help you on your journey to making a claim.
How Can I Pay for My Spinal Cord Injury Claim?
No Win No Fee Spinal Injury Claims
We may be able to act for you on a No Win, No Fee basis, which means you don't face any financial risk if you decide to make a claim. If we don't secure compensation for you then you won't have to pay us a thing.
How Much Compensation Will I Get For a Spinal Cord Injury?
How much compensation you will receive for a spinal cord injusry will depending on specific damages which are set by the JSB guidelines. There are two types of damages for different injury types.
General damages take into account how serious your injury is, the pain and suffering you've experienced and how your injury is affecting your life. Our lawyers use the Judicial College Guidelines as a guide to value your general damages. An example of general damages for spinal injuries is below:
General Damages for Injuries Involving Paralysis
Quadriplegia £212,500-£265,000
Paraplegia £144,000-£186,500
The other type is special damages which are generally a lot higher than the general damages. 
Special damages are unique to you and your circumstances. We will advise on what we think the right figure is for you, taking into account:
Any financial costs you've already incurred as a result of your injury;
Anything you may need to pay for in the future e.g. loss of earnings, treatment and rehabilitation and home adaptations.
What Type of Support Can You Help Me Get?
If you're making a spinal injury claim, we can help you access:
Physiotherapy
Occupational therapy
Rehabilitation nurses
Psychologists
Speech and language therapists
Pain management experts
Adaptations to your accommodation
Alternative accommodation if your current accommodation isn't suitable for your needs
Help with transport costs
A case manager can be brought in to coordinate all this care on your behalf and arrange the purchase of specialist equipment, which means you'll get the care you need with the minimum hassle.
If your need is urgent and the other side has accepted responsibility for your spinal cord injury, we'll try to secure interim payments at the earliest opportunity, so you get the rehabilitation that's been recommended for you before your case fully settles.
Although there's no known cure for a spinal cord injury, rehabilitation can make a huge difference to a person's future quality of life, so it's very important to us that you get the support you need, when you need it.
How to Make a Spinal Injury Claim
Free Claims Assessment

We offer a free claims assessment and legal advice, so one of our Serious Injury Solicitors can discuss your spinal injury, how it happened, how it's affected your life, and if we can help you claim compensation

Investigating Your Injury

If we take on your case, a Solicitor will be assigned to your case and begin investigating what happened

Medical Experts

We'll gather evidence such as photographs, witness statements, and CCTV footage, and arrange for you to see at least one independent medical expert, so a medical report detailing your condition can be prepared

Working Out Your Compensation

From this evidence, we will work out how much compensation you need, and what medical treatment and rehabilitation needs you have

Interim Payment

If you have financial pressures and need medical treatment straight away, we can ask for an early interim payment of compensation at this stage, as long as the other side has accepted partial or full liability

Providing Support

We will support you through every stage of making a claim.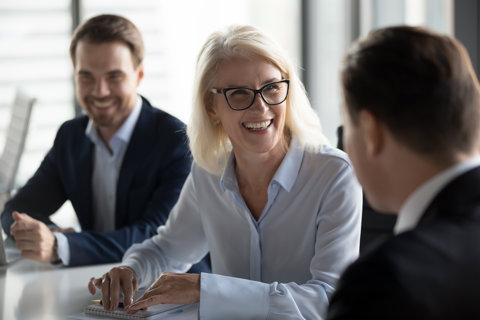 Major Trauma Unit - Your Lawyers For Life
Our Major Trauma Unit is here for anyone who has suffered serious, life changing injuries.
A specialist, experienced lawyer will help and support you every step of the way from the beginning of your claim, right through to the end.
Because we have a wide range of expertise in the firm, we can help you to deal with any legal issues that arise because of your injury such as making sure you have a personal injury trust in place, any employment law issues or making or reviewing a Will.
Why Choose Simpson Millar?
At Simpson Millar we want to help you. We are proud of our track record and the comments from our clients which is at the end of the day why we do the work we do.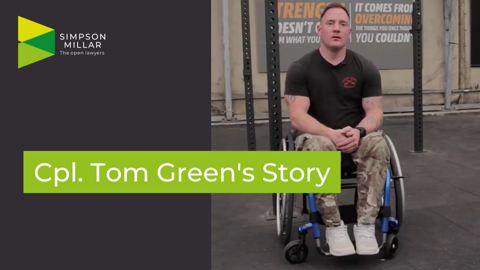 Our client Tom, talks about his accident and his recovery
Our client Cpl. Tom Green had a serious accident which resulted in a spinal injury whilst taking part in a charity bike ride. He talks about his experiences as well as the team from Simpson Millar and how we were able to help.
Get in touch, today!
Fill in the form below to get in touch with one of our dedicated team members, or call our team today on: 0808 239 3227