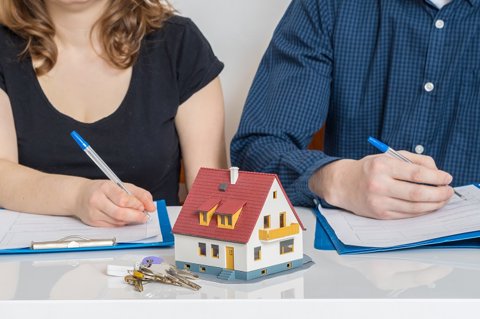 More and more couples in England and Wales are choosing to live together rather than marry. However, the law hasn't developed in line with this change in people's habits and preferences.
As a result, many couples who live together (called "cohabiting") don't realise that the legal protection they're afforded is quite limited. And this can cause big problems if a dispute over property arises.
While many cohabiting couples think there's such a thing as a "common law marriage", this isn't actually true. So the protection afforded to married couples under the Matrimonial Causes Act 1973 simply doesn't exist for unmarried couples, and instead, property disputes between couples who live together are governed by property law.
This area of law is complex, so it's worth getting legal advice from a Family Law Solicitor if you find yourself in dispute with your unmarried partner about property ownership.
For initial advice get in touch with our Family Law Solicitors.
Property Ownership Disputes
How big a share do you own, and who gets the money if the house is sold?
If a dispute does arise between you and your cohabiting partner over the sale of a property, or who owns how big a share in the property, an application can be made under Trusts of Land and Appointment of Trustees Act 1996 (TOLATA) so that a Judge can decide on the issue.
Joint or Sole Ownership    
It may be that you own a property jointly with your partner, or that only one of you owns the property. Where property is owned jointly, you're arguably in a more straightforward position as equity follows the law.
This means that there's a presumption that the beneficial interest is held jointly in equal shares. However, this presumption can be rebutted, for example, where only one cohabiting partner makes the mortgage payments.   
If you're a cohabitee who doesn't jointly own a property, then ultimately, only your partner has legal ownership of the property. You may, however, be able to show you have a "beneficial interest" in the property. The most common ways to do this is to establish that there is what's called a Constructive Trust or Proprietary Estoppel. So what does this mean?
Constructive Trusts
A Constructive Trust arises where there's been an express or implied common intention that both parties should benefit from ownership of the property and the party who doesn't legally own the property has relied on this to their detriment.
However, if you and your partner have prepared a Declaration of Trust stating your shares in the property, neither of you can then rely on a Constructive Trust as a substitute. So, if you bought a property with your partner on the agreement that it would be home for you both, but the property is only registered in your partner's sole name and you later separate, you may be able to show that there is a Constructive Trust.
Proprietary Estoppel
Proprietary Estoppel arises where there's been assurance from the legal owner of the property, the other party has relied on that assurance to their detriment and the property owner takes unacceptable advantage of the other party by denying their right or benefit that they expected to have. 
So, if you moved into a property owned by your partner on the assurance that the property would be a secure home for you both and you've given up a secure home of your own, if you later separate, you may be able to claim a beneficial interest in the property.
For initial advice get in touch with our Family Law Solicitors.
Inheritance
Property ownership disputes don't only arise when unmarried couples choose to separate. It's also important to consider you or your partner's position in the sad event that one of you dies.
If you're unmarried but own property jointly, the property will pass to the surviving co-owner. However, if the property is only held in one of your names, the person who isn't named doesn't have automatic rights to the property, or their partner's Estate in general. 
You may be able to claim under the Inheritance (Provision for Family and Dependants) Act 1975 and a Judge would have to decide whether your partner had made "reasonable financial provision" for you. This can be an expensive and lengthy process. 
Children
If you and your partner have children and are not married, an application under Schedule 1 of the Children Act 1989 may also be appropriate. This gives the Court the power to make Court Orders for financial provision for children. 
Want to speak to one of our Family Law team?
Fill out your details and one of our team will call you back