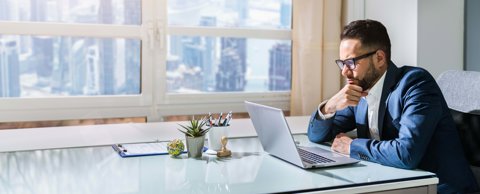 Understanding Contributory Negligence – Can you Make a Claim if you are Partially Responsible?
Posted on: 6 mins read

In short, the answer is yes but this may have an impact on the overall damages which you receive. If you are involved in an accident and you are deemed to be partly to blame this is what is called, in legal terms, 'contributory negligence'. It's important in Personal Injury cases as it can be used to reduce the value of a claim and costs that may be paid to you.
It can often be flagged by the defendants, a solicitor or insurers, in personal injury claims. It's important to give your solicitor all the information so that they can work out who really was to blame. Here are some examples where contributory negligence may be used.
1) If someone was involved in a motor accident and their vehicle was found to have indicators that were not working correctly, then the owner of the other car which was in collision with them, could argue that the other driver was partially negligent as it is their responsibility to make sure the car is fit for the road. This would then be considered when deciding how much to award in damages. This could not only reduce the amount awarded for pain and suffering but also any associated costs like lost income, medical costs etc.
2) If someone fell in the street due to tripping over a small item (such as a flower tub) that had been placed on the pavement by the local council and made a claim, the council would argue that it was of such a height that they should have seen it, therefore the pedestrian could be partly responsible.
3) In an accident at work, if someone fell on a wet floor and there were warning signs, again they could be partially responsible as the company had done what they could to let them know the hazard was there. While the company might be partially to blame (perhaps they could have dried the floor quicker), they could successfully argue that they do not have full liability for the claim.
4) If someone fell down a step in a restaurant and they'd had a few glasses of wine, the restaurant could claim that the customer didn't see the step, as their senses were impaired because of the alcohol they had chosen to buy from them.
5) If someone fell off a bike and wasn't wearing a cycle helmet then if your accident was caused by a pothole in the road or a driver who knocked you off your bike then the local council or the Insurers for the drivers of the car could argue that if you had worn a cycle helmet then you wouldn't have suffered a head injury or the injury you suffered would not have been as bad.
6) If you were injured in a car accident and you weren't wearing a seat belt, then the Insurers of the driver responsible for your collision could argue that if you had worn a seat belt your injuries would not have been as bad.
7) If you were injured on a construction site and something fell on your head, and you were not wearing a hard hat then the company responsible for the accident could argue that the injuries you suffered would not have been as serious if you had worn a hard hat.
8) If you didn't wear protective equipment at work you were issued with such as safety shoes and then something dropped on your foot and fractured your toe, your Employer could argue that you would not have suffered any injuries or that they would not have been as severe if you had worn the footwear.
9) If you slipped on some ice on a car park which had only been partly gritted and you didn't walk on the gritted parts, then the owner of the car park could argue that you should have known it was icy and that you should not have walked on the parts which were not gritted.
10) If you were working in a factory on a machine and you failed to check the machine had been switched off or isolated before trying to clear a blockage and your hand became trapped your Employer could argue you were partly responsible for the accident by failing to ensure the machine had been first switched off or isolated.
This does not mean that you can't bring a personal injury claim but you'd need to speak with our Personal Injury Solicitors  who will be able to advise you of what this means for your claim.
How do you Prove That you are not to Blame to Support Your Personal Injury Claim?
If you do decide to take legal proceedings regarding an accident that you've had, and the other party decides to make a counter claim because they believe that you are wholly or partially responsible, they will have to provide evidence to support it. This could take various forms, for example, witness statements, CCTV, Camera Phone footage and professional reports. It will also help your case substantially if you present evidence which supports your claim. While you may not have immediate access to any CCTV that was present, our job is to gather that evidence, so we would request this for you. Any photos or videos you take on your phone at the scene, along with the details of anyone who witnessed what happened to you could also prove invaluable in your case. If needed, we can arrange for you to see a medical expert who can also provide evidence to support your claim.
If your accident happened at work, we can also review training records to show if you were trained on the point of safety procedure involved and if the task you were doing had been risk assessed.  We can interview work colleagues to ask them to provide statements about working practices, for example if it was commonplace to cut some corners due to pressure to get the job done. 
Sometimes we can also help counter any arguments about the impact failing to wear safety or protective clothing has had on your injury by instructing a medical expert witness to comment on the fact of whether actually wearing a helmet, hard hat or other safety equipment would have made any different or minimized the risk of injuries as in some instances depending on the type of accident it wouldn't have made any difference. In more serious injuries we will often instruct a reconstruction expert witness to comment on the likely cause of the accident.
If your case involves an insurer (which usually it does) then insurance companies naturally want to reduce the amount of money, they pay out to you. Their legal teams will typically attempt to limit their responsibility to the smallest extent possible. This is where seeking professional legal advice is invaluable. With our experience we are able to ensure that we present the facts in the best possible way to get the fairest possible outcome.
It's important to know that contributory negligence applies to all aspects of Personal Injury law. This includes Public Liability (accidents in public places), Employers Liability (accidents at work) and even Industrial Disease claims for things including as mesothelioma from asbestos exposure and Hand Arm Vibration Syndrome.
If There is Contributory Negligence, Will you Have to go to Court?
Just because there are arguments of contributory negligence this does not automatically mean that this will have to go to court.  Personal injury cases don't have to go to court, in fact in many cases these types of claims are settled away from the courtroom. Only a small percentage (in the region of 3%) ever proceed to a Trial. However, you should get specialist legal advice before entering into any negotiation. Your solicitor will do this on your behalf as typically, any award could be limited by 50% if more if you are found to be partially at fault unless evidence is presented.
If you, or a family member, suffer from severe, life changing injuries and need specialist support to help rebuild your life, our Major Trauma Unit can help you. It is a unique feature that we offer.  A specialist Lawyer will support you throughout each stage of your claim and will always be there for you.
We can help you fight for the best outcome. At Simpson Millar we can work on a No Win No Fee basis. Contact us today to find out more.
Get in touch, today!
Fill in the form below to get in touch with one of our dedicated team members, or call our team today on: 0808 239 3227