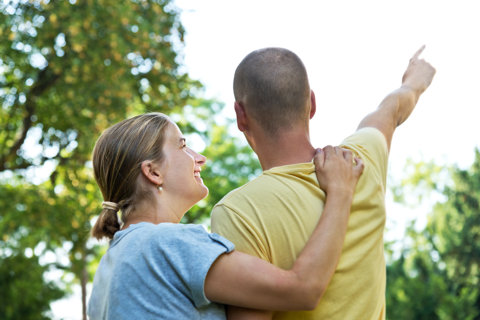 Simpson Millar Supports Action for Brain Injury Week 2023
Posted on: 6 mins read

Action for Brain Injury Week is running this year from 15th to 21st May, to encourage people to learn more about brain injuries and support people suffering with them, as well as their loved ones. We talk about the effects of brain injuries, the challenges that people with brain injuries face and the support that is available.
Our Serious Injury lawyers frequently signpost our clients suffering with brain injuries to charities such as Headway, a UK-wide Brain Injury Association who provide invaluable information and services to people who have sustained brain injuries, and support their loves ones too.
We also work closely with the Child Brain Injury Trust, who support children with brain injuries, providing emotional and practical support to parents and families. To raise funds in aid of the fantastic work CBIT do, Simpson Millar are taking part in this year's Great Manchester Run – you can support our lawyers by donating here.
This year, for Action for Brain Injury Week, Headway are running a 'Take a Second' campaign, which encourages people to 'take a second' to find out more about brain injuries and get involved by donating, volunteering or simply raising awareness of their services.
The Take a Second campaign focuses on the fact that every 90 seconds, someone in the UK is admitted to hospital with a brain injury. Our lawyers at Simpson Millar help to rebuild the lives of those with brain injuries, as tragically many brain injuries are caused by serious, traumatic and preventable accidents, such as accidents at work, road traffic accidents and accidents in public places. We support Headway's main objectives, which are to:
Reduce the incidence of brain injuries;
Work towards improved approaches to brain injury screening, care, assessment, rehabilitation and community reintegration;
Assist people suffering with brain injuries to return to the best quality of life possible.
Coping with a brain injury, or seeing a family member experience the damaging effects of one, can be devastating, and it can be even more heartbreaking if you believe the injury could have been prevented. For example, brain injuries can be caused by another person's reckless driving or your workplace not taking the correct safety measures at work.
You shouldn't have to suffer from the consequences of an injury that was not your fault. That's why we can work alongside charities like Headway and the Child Brain Injury Trust to help you make a claim for compensation, so you can rebuild your life and find ways of coping with your injury.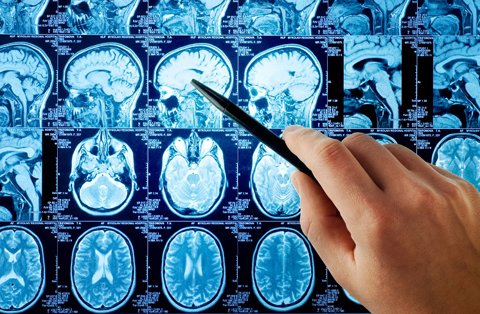 The Effects of Brain Injuries
Our brain is the most vital organ in our body, so head and brain injuries can be among the most serious you can sustain. Every person suffering from a brain injury experiences a different mix of symptoms which can vary greatly, but symptoms can include:
Balance and coordination issues;
Problems with speech and language;
Headaches and dizziness;
Memory problems and confusion;
Organ damage, or loss of bowel/bladder control;
Emotional or behavioural effects e.g. fatigue and anger.
Brain injuries can happen within a few seconds, but can impact someone forever - for example, falls from height at work or serious road traffic accidents – these are known as traumatic brain injuries (TBI). The majority of people with TBIs will not experience any lasting effects, but sadly some people experience severe lifelong symptoms which often require rehabilitation.
How Can Compensation Help After Suffering a Brain Injury?
The time immediately after a brain injury and the months and years following it can be incredibly stressful for sufferers and their family members – you are often waiting for answers and may not have an idea of any long-term difficulties you could experience.
Seeking legal action against the person/company responsible for the accident that caused your injury may not be your first thought. However, if you believe your accident could have been prevented, we could help you make a claim for compensation.
Compensation cannot reverse what has happened, but it can help you access the vital support you need, while achieving a sense of justice for the pain and suffering you have experienced. Compensation can help you:
Recover lost earnings. You may have had to take time off work, or you may sadly be unable to work again or even need to retrain into a different career;
Recover any associated costs you've already incurred due to your brain injury, e.g. travel expenses to appointments, childcare or help around the house;
Buy aids and adaptations to help you cope with any balance or mobility issues, ranging from a wheelchair or a stairlift, to item grabbers;
Access expert rehabilitation. As part of your claim, we'll arrange for you to have an independent medical assessment so we can understand what help and support you need now and in the future – this could include private physiotherapy.
We have secured millions of pounds for people to help them access support and rehabilitation and we can even ask the responsible party to pay compensation in early installments before the claim has even settled, as early intervention is often extremely important for brain injuries.
Families and Carers of Those with Brain Injuries
Another effect of brain injuries is the impact on the loved ones of the injured person. Action for Brain Injury Week is also about raising awareness of the knock-on effects on families and carers of those with brain injuries.
If you have a family member who has sustained brain damage, this can significantly impact you too. For example:
You may be providing extra care for them – you might benefit from extra help around the house if your spouse or relative's injuries are severe;
You may have had to take time off work, go part-time or even quit your job altogether to care for them – it's likely you could claim compensation for loss of earnings;
Your loved one's injuries may have had an impact on your social life and wellbeing – compensation will not reverse what has happened to your family member, but can help you access therapy if you would benefit from this, and help you get back into your hobbies.
Acting in the Best Interests of Your Loved one with a Brain Injury
Because of the serious nature of brain injuries, sometimes the person suffering sadly no longer has the capacity to make legal, practical and financial decisions for themselves. It might be difficult for you and your family to agree what's right for them, or know whether you should act on behalf of them.
We have a dedicated Court of Protection team who can work alongside our Personal Injury lawyers to make sure that the appropriate decisions and arrangements are being made for the person suffering with the brain injury, so that you can be confident you're acting  in their best interests.
Our lawyers have helped thousands of families through these difficult times and have specific expertise on how compensation can help you and your loved one in many different ways in the aftermath of a brain injury.
To see whether you could make a claim for compensation, get in touch with our expert team or arrange a callback. We offer a Free Case Assessment where we will find out everything about your situation and let you know how we can help.
Get in touch, today!
Fill in the form below to get in touch with one of our dedicated team members, or call our team today on: 0808 239 3227