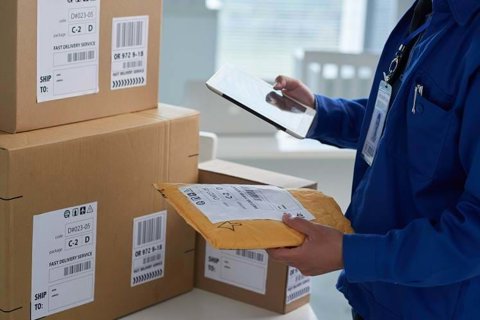 Who is Responsible for Courier Safety?
Posted on: 1 min read

If you've been involved in an accident whilst working as a courier or delivery driver, you may be unsure of where to turn to for support and compensation.
Unfortunately, we often see that couriers are unfairly blamed for accidents that could have been prevented if duty holders had effectively co-operated with each other.
If you or a loved one has suffered injuries in a Courier or Delivery Driver Accident, our experienced Accident at Work Solicitors could help get you access to compensation and medical treatment. Get in touch for a Free Claims Assessment.
Who Should be Keeping me Safe as a Courier?
The Health and Safety Executive (HSE) outlines three "key duty holders" who are responsible for keeping couriers safe at work, including:
the supplier;
the carrier (company carrying the goods);
the recipient – this could be the occupier of the premises or a private home owner. For example, you may slip on ice in the driveway or trip on a pothole that hasn't been filled. If the recipient owns a dog and you are bitten while making a delivery, they could also be held responsible.
Unfortunately, this can cause complexities within the claims process as these three parties can often disagree on who is to blame when an accident occurs. In some cases, employers may use this to their advantage to try and avoid responsibility.
Our Accident at Work Solicitors are experts and will collate evidence to ensure that whoever is responsible for your accident is held accountable.
What is the Claims Process?
Having an idea of what the claims process will involve can help to make the prospect of taking legal action less daunting. If we can take on your case, the process of making a claim will be broken down into five key steps.
Contacting your employer's insurance company

If we're able to take on your case, we'll reach out to your employer's insurance company on your behalf. Any compensation will be paid from this policy.

Interim payments

If your employer admits full or partial responsibility for your injuries, we can ask for Interim Payments which will help you with any immediate costs while we work to settle your case.

Gathering evidence

We will collect photos and witness statements as well as arranging for you to be seen by an independent medical specialist to help us understand the severity of your injuries.

Medical treatment and support

We can request for your employer's insurance company to provide the funds for any medical treatment you may need to undergo as a result of your accident.

Representing you in Court

We will do our best to settle your case outside of Court. However, if your case does go before a Judge, we will be by your side throughout.
Can I be Dismissed for Making a Claim?
No, your employer cannot dismiss you or treat you any differently if you choose to make a claim for compensation. Most employers are aware that workplace accidents happen, and they should have insurance set up to cover the cost of claims made against them.
If you've been unfairly dismissed as a result of taking legal action, or work has become so intolerable that you've had no option but to leave, our specialist Employment Lawyers could help you.
How Will the Matter be Funded?
We handle most accident at work claims on a No Win, No Fee basis, also known as a Conditional Fee Agreement. This means you won't need to worry about paying us unless your claim is successful. Get in touch with our experienced Accident at Work Solicitors to find out more.
Get in touch, today!
Fill in the form below to get in touch with one of our dedicated team members, or call our team today on: 0808 239 3227