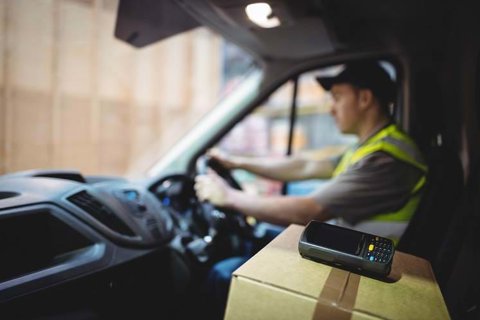 What are the Most Common Causes of Delivery Driver Accidents?
Posted on: 2 mins read

As the demands on delivery drivers become greater, we are unfortunately seeing an increase in the number of work-related accidents taking place both on roads and in delivery premises.
Every year, around 70 people are killed and 2,000 are injured in work-related accidents involving vehicles, with a significant proportion of these taking place during deliveries or collections. These statistics are showing no signs of decreasing.
Some of the most common reasons for delivery drivers suffering injuries include:
falling from a vehicle – this is a particular danger for delivery drivers on a motorbike or bicycle;
tripping or slipping on unsafe paving or driveways at the location of the delivery;
carrying items that are too heavy for one person;
being hit by falling parcels that have not been securely stacked or secured;
suffering a collision with another vehicle.
If you've suffered an injury at work, our expert Personal Injury Lawyers could help you obtain compensation and vital support. Get in touch with us for a free claims assessment.
How Should my Employer be Protecting me?
Under the Health and Safety at Work Act 1974, your employer must take any reasonable measures necessary to ensure your safety, including:
having enough employees to handle the lifting of heavy items;
making sure delivery drivers are trained in safety procedures and are aware of safety policies;
carrying out regular assessments to identify hazards and implement relevant improvements.
If you've suffered an injury whilst working as a delivery driver and you don't believe your employer did enough to protect you, you may be entitled to make a claim for compensation.
Why Should I Take Legal Action?
We know that after suffering an injury at work, you may be feeling shaken and the thought of taking legal action can feel overwhelming. The idea of making a claim against your employer can be particularly daunting, and you might be worried about any repercussions.
By law, your employer is not allowed to treat you any differently as a result of you taking legal action. If you're concerned that your employer will not or cannot pay for your compensation, you shouldn't let this deter you as their insurance company will cover this payment.
If you decide to instruct us to act on your behalf, we will not only work to get you compensation, but we will also arrange for you to be seen by medical experts and arrange interim payments wherever we can.
How Would the Matter be Funded?
We deal with most Personal Injury claims on a No Win, No Fee basis. This means you won't need to worry about paying us anything unless your claim is successful.
If we're able to obtain you compensation, the other side will pay a proportion of our costs, but you may have to contribute towards these too. This will come out of any Personal Injury compensation you receive.
Get in touch with our expert Personal Injury Solicitors to find out more.
Get in touch, today!
Fill in the form below to get in touch with one of our dedicated team members, or call our team today on: 0808 239 6443