International Family Law
For initial legal advice, call our Family Law Solicitors and we will help you.

We're rated
'Excellent'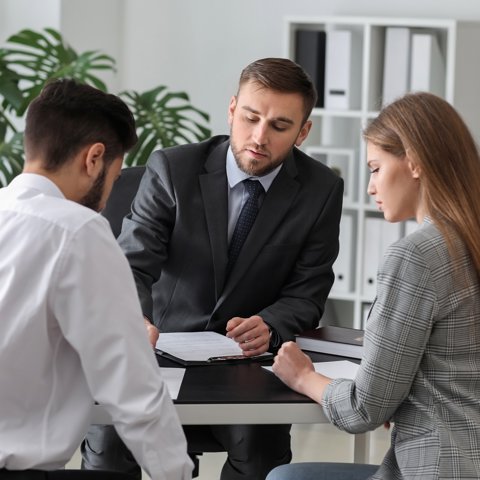 There are many ways that international issues can come up in Family Law disputes, whether you're getting a divorce or struggling to resolve the arrangements for your children. No matter what your situation is, if a case has international issues, it's really important to get the right advice, from a specialist.
Our Family Law Solicitors have extensive experience helping international families, and people from all backgrounds, when cross-border issues come up. 
Although we can only advise on the law in England and Wales, we have well-established connections with Lawyers all over the world and can help you get any advice and help you need, to make sure your interests are fully protected, wherever you are in the world.
FAQs about International Family Law
You may come across additional legal issues in your Family Law case if you:
Were born abroad
Have had, or still have, more than one nationality/citizenship
Have spent time living abroad, or are still living abroad now
Are working abroad or are employed by a foreign company
Have pensions in a different country
Your children have been taken abroad
Have any assets abroad, such as bank accounts, a holiday home or a pension
Are considering a surrogacy arrangement where the surrogate or your clinic is based abroad
Are considering adopting a child from abroad
There are lots of ways a Family Law case can have international issues. Sometimes they're not a crucial part of the case, but sometimes they can be a fundamental issue that can have a significant impact on your legal position.
The effects of international issues on your case will depend on your circumstances. You should get legal advice to make sure you understand all the legal complexities involved and to make sure you are protected in all jurisdictions. Expert help can also mean you make the right decisions if you can choose which jurisdiction (country) to have your case heard in.
It's important to make sure that where there are international issues in your divorce, financial settlement or children dispute, you get the right help.
Our Family Law Solicitors have long-standing experience in dealing with international issues in all areas of Family Law.
We can help you with:
International Divorce - Disputes about which country your divorce or financial settlement should take place in, also known as jurisdictional disputes and sometimes 'Forum Conveniens'. The jurisdiction your divorce proceedings are under can depend on where the process is started, so we can work quickly to make sure your divorce proceedings begin here. There are various other factors the Courts look at when considering where proceedings should take place – we can help explain those to you, so you can decide which is right for you.
Handling Foreign Assets in English Court Proceedings - If you have assets abroad, we can make sure they are dealt with correctly within the proceedings here and/or work with lawyers in the country the assets are located
Financial Settlements Separate to Divorce - If your divorce was finalised in another country, you may still need a Financial Order. We can assist with your Financial Settlement here, after a divorce in other country
Enforcing Financial Orders made Abroad - It may be possible to enforce a Financial Order here even if it was made by a foreign Court
Relocation - Making sure all the right legal requirements are met before you move overseas with your child
Settling Children Jurisdictional Disputes - If there is dispute about which country proceedings about the arrangements for your children should take place in, we can advise you of your options or represent you in contested proceedings about jurisdiction
Arranging or Enforcing Child Contact - We can help you get contact with your child/children in this country if you live abroad, or there is a foreign Court Order in place
Child Abduction - Moving a child abroad without both parents' permission can be child abduction and we can help you if your child has been moved without your agreement
International Surrogacy Arrangements - When there's an international element to surrogacy, things can get complicated and it's vital that you make sure every step of the process is legal in both the country your child is born in and the country you're bringing your child up in. We can make sure you understand all the legal implications
If the legal issues you're facing aren't listed above, we might still be able to help you as our expert Family Law team have significant experience in international issues or get you in touch with the right person if we can't assist you ourselves.
We have legal contacts around the world as well as contacts in other areas of law, such as Conveyancing and Wills and Trusts.
We are accredited by the Law Society for Family Law and for Children Law. Our national team of specialist and highly experienced Solicitors and Lawyers can help you deal with any Family Law issues you have.
Our friendly team will always give you a professional and personal service and our fees are transparent, so you won't have to worry about hidden costs or any nasty surprises.
We understand that sometimes in international cases, time is of the essence, so our experienced Solicitors will work to meet your deadlines. Just get in touch to discuss your legal issues today.
Get in touch, today!
Fill in the form below to get in touch with one of our dedicated team members, or call our team today on: 0808 239 3465