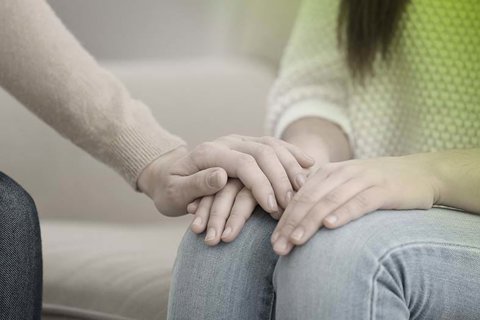 How Much Can I Claim for a Hernia Injury at Work?
Posted on: 2 mins read

Dawn Rose
Personal Injury Solicitor, Serious Injury Team Leader
The amount of compensation you can claim for a hernia injury at work depends on the severity of your injury and whether it's had a lasting effect on you.
For instance, if you've suffered a minor hernia of your groin and you're expected to make a full recovery after treatment, a compensation settlement could potentially be worth around £3,000. However, if you continue to experience frequent pain following treatment and it's had a permanent impact on what you can do day to day, you may be in line to receive around £20,000 compensation.
However, we should stress that these are just estimates, and that your compensation claim will be valued with your specific circumstances in mind. Our Personal Injury Solicitors can help you claim suitable compensation, so you can access the treatment, care and rehabilitation support you need without losing out financially.
For free legal advice get in touch with our Personal Injury Solicitors. We may be able to act for you on a No Win, No Fee basis – ask us for details.
Can I Claim Compensation?
Employers in England and Wales are responsible for providing a safe working environment, identifying potential risks in the workplace and taking steps to mitigate them. So if inadequate health and safety procedures were in place at your firm, or you didn't get appropriate training, and you suffered a hernia injury as a result, you could be entitled to compensation.
It may be the case that your employer didn't carry out risk assessments, or placed unreasonable demands on you at work, hence your hernia injury, which means they could be held liable in the eyes of the law.
If you suffer a hernia injury in the workplace, you should document what's happened and tell your employer straight away. You should also make sure that details of what happened to you are recorded in your employer's accident book, as this could prove important if you take legal action.
Next, you need to make sure you get medical attention. A doctor or consultant may carry out an ultrasound scan to determine how severely you've been injured and what kind of treatment is required. Again, this can be vital both in establishing who was at fault for your injury and how much compensation your claim may be worth.
What Can I Claim For?
Any compensation settlement will be valued to reflect:
The emotional distress you've gone through as a result of your injury
How your hernia injury has affected your quality of life
Any care and rehabilitation support you may need
Loss of earnings
Financial costs, such as medical fees and travel expenses
Your employer may have employer's liability insurance in place, the purpose of which is to cover the cost of any compensation you are awarded.
Could My Employer Sack Me for Claiming Compensation?
Making a compensation claim for an accident at work is your legal right if your employer fell short in their duty to keep you safe at work. So it's unlikely that you'll be punished for seeking the compensation you're entitled to and recouping any financial losses you've sustained.
In the event that your employer does fire you for taking legal action, you may have a claim for unfair dismissal. And if they make your working life so difficult that you feel forced to hand in your resignation, you may be able to claim for constructive dismissal.
If either of these scenarios comes to pass, we can refer you to one of our Employment Law Solicitors, who can advise you on your options.
Get in touch, today!
Fill in the form below to get in touch with one of our dedicated team members, or call our team today on: 0808 239 3227