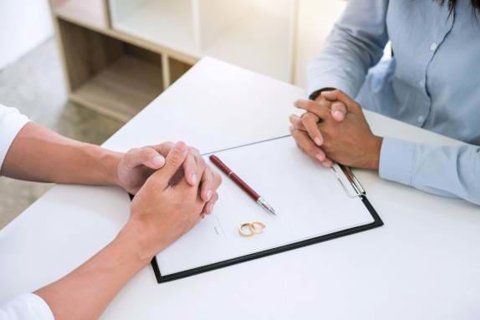 How is Personal Injury Compensation Treated in Divorce?
Posted on: 3 mins read

When a couple gets divorced in England or Wales, the Court has a checklist to help them decide what is fair and reasonable when looking at a divorce financial settlement.
The Court will look at each person's income, earning capability, property and any other financial resources they each have. They'll also consider their financial needs and responsibilities, disabilities, and their respective contributions.
Is Everything in Divorce Split Equally?
There is a common misconception that everything is divided equally, regardless of its source, but that's not the case.
The source of any asset will be taken into account and most personal injury or medical negligence compensation is classed as a non-matrimonial asset. This compensation is usually classed as external to the marriage because the money is a direct result of any injury to that person and is not jointly brought into the marriage.
Your Family Lawyer should speak to the Personal Injury Lawyer about how the compensation award is made up, as it may include payments for past losses and future losses so the Court will need to take all of that into account.
But if the needs of the uninjured husband or wife can't be met without the personal injury compensation, it really doesn't matter if the money is classed as non-matrimonial.
What Can I Do About My Compensation If I'm Getting Divorced?
The most important thing to do is to get legal advice from a specialist Divorce Solicitor who, once instructed to represent you, will do all they can to protect your compensation.
In a case from 2012 (Mansfield v Mansfield), the Court decided to award the wife £285,000 of joint funds of £600,000 (£500,000 of which was the husband's personal injury compensation) as she was the primary carer for their two children. This case went to the Court of Appeal, who agreed with the original decision but added that a third should be paid back to the husband once the children reached 18.
The Court will always try to balance the needs of any dependent children and the source of the compensation.
There are some key ways you can protect your Personal Injury Compensation. They are:
Our Divorce Solicitors can help advise you on which one best suits your needs.
Personal Injury Trust
This means you put all of your compensation into a Trust and appoint Trustees to manage the funds for you. You would need permission to access the money. You may also benefit from getting regular payments, called Periodical Payments, rather than a lump sum.
If you're still finalising your Personal Injury claim, speak to your Personal Injury and Divorce Lawyers so they can give you the best advice on how to structure your compensation before it's paid.
Get in touch, today!
Fill in the form below to get in touch with one of our dedicated team members, or call our team today on: 0808 239 3465