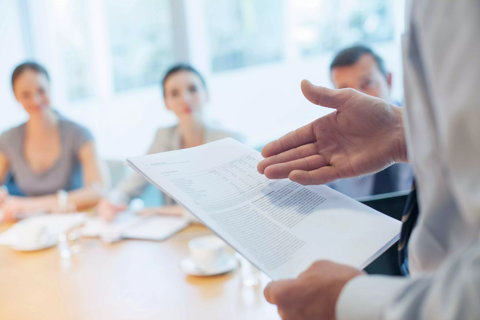 Care Proceedings and the Different Types of Child Court Orders
Posted on: 2 mins read

What are Care Proceedings?
This article was updated on 28 June 2022. 
There are several different types of Court Orders relating to children which social workers can request, each with their own specific criteria, effects and time scales.
Our Care Proceedings Solicitors outline the different types of proceedings a social worker may consider for your family.
The Local Authority may start Care Proceedings when social workers have a serious concern in relation to the care and safety of your children. This may be because they are concerned that your child may have been neglected or physically, sexually or emotionally harmed or because the social worker believes there is a serious risk they might be at risk of this harm or at risk of neglect.
Social workers in your area may apply to the Court if their concerns are serious enough. Only a Court may approve the removal of a child from parents or carers. However, it is also permitted for the police to remove a child and place them in suitable alternative accommodation for up to 72 hours if they believe the child would otherwise suffer significant harm.
Social workers may sometimes ask you to agree to your child being looked after by a foster carer or relative. This can sometimes be a good temporary measure, but you should always take legal advice before agreeing to this and your consent must always be freely given. You may be asked to sign an agreement to s.20 accommodation.
There are times when children's social workers are involved with a family for a long period of time before they consider Court proceedings, which should always be a last resort. However, social workers may go to Court immediately if they are very concerned for a child's safety.
If you would like legal advice for a matter relating to your child, Contact us Free Today
The Different Types of Court Orders
When any court order or decision about a child's upbringing is considered by the Courts, the principle of 'what is in the best interests of the child' is of paramount importance. There are several different types of orders that the Courts could make.
The Court has to make the least intrusive order which will be enough to keep the child safe. Sadly, this can sometimes mean that the Court decides the child should not return home if the concerns are very serious.
The Local Authority shares parental responsibility for the child with the child's parents. A final Care Order may last until the child is aged 18, but may be ended by the Court if there is an application to do so before they reach 18. Under a Care Order the Local Authority is given permission to make important decisions for the child. The Court will consider the plan for where the child shall live and with whom. If the order is made the social workers will have permission to make future decisions for the child, although parents should always be kept informed of those decisions.
The child is allowed to stay with the parents or another carer, but it is the social worker's duty to the family to befriend, advise and assist them. This means the social worker will visit the family regularly, offer support and resources and may require the parents to do various things to improve their parenting. A Supervision Order may last for up to a year, but the Local Authority can also apply back to the Court to extend it for up to three years.
Any person may apply for such an Order but applications are normally made by social workers.  These Court Orders are rare and are only made when the social worker believes the child is at immediate risk of significant harm and needs to be removed to a place of safety.  They only last for 8 days to begin with and are normally followed by an application for a Care Order which will be considered within days of an Emergency Protection Order being made.
This gives the Local Authority permission to place the child for adoption. These Orders are only applied for if it has not been possible to find a suitable family member or acquaintance to look after the child in the long-term.
This Court Order completely removes a parent's parental responsibility for the child. The adopters become the child's new parents with full legal responsibilities. Parents must be informed about court proceedings for adoption and given an opportunity to respond.
The social worker may apply to Court to end a Care Order if they feel that the child can once again be safely care for by their family without the need for social workers to share parental responsibility.
How Simpson Millar Can Help You
Our Care Proceedings Solicitors specialise in representing children and parents involved with children's social services and have achieved specialist accreditations from the Law Society.
We understand how difficult and important care proceedings are to the families involved and can assist you during that time. Specialist legal advice can help reduce the stress and uncertainty involved when your child is the subject of court proceedings.
Your children are the most important part of your life. We understand that and want to help you.
Get in touch, today!
Fill in the form below to get in touch with one of our dedicated team members, or call our team today on: 0808 239 4184