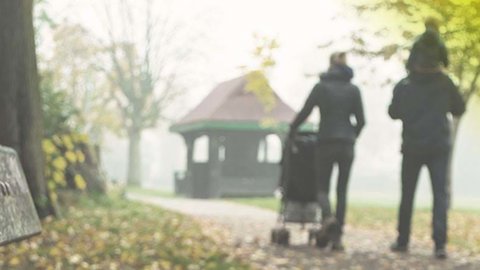 Section 20 Explained – What it Means for Your Family
Posted on: 4 mins read

Updated 31/12/2021
A Section 20 Agreement is a voluntary agreement. This is when social workers invite a parent, or person with Parental Responsibility, to agree to a child being taken out of their care and into another placement like foster care for a short period of time.
It's important to understand what you're agreeing to with Section 20. Your Local Authority has a responsibility to make sure you are fully informed, but getting legal advice is strongly recommended in case any further action is needed.
Our Head of Care Proceedings, Patricia Cannon, has answered some of the most common questions about Section 20 below. You can also get in touch with us for free initial advice.
When are Section 20 Agreements Used?
Under Section 20 of the Children Act (1989), Local Authorities have a duty to provide a child with somewhere to live if they either don't have a home or their living conditions are deemed unsafe.
Some of the most common reasons for Section 20 being used include:
Social workers becoming worried about the care or accommodation given to a child
A parent becoming seriously ill and being unable to properly care for their child
A child being excluded from the family home by their parents
There being no person with parental responsibility for the child
What Happens After Agreeing to a Section 20?
After agreeing to a Section 20, a child will usually be placed in temporary foster care or with family or friends. Any relative or friend who agrees with the Local Authority to look after a child under a Section 20 agreement should be given Local Authority funding to maintain the child.
The Local Authority will:
Conduct further assessments and investigations to decide if they need to issue a court application
Give the parents time to address health issues, or where a child's care is complex, give them time to rest - this is known as respite
Try to work with the parents to address any issues of concern and to make changes so that the child can be returned to them - this will depend on the level of co-operation between parents and the Local Authority
It's important to remember that signing a Section 20 Agreement doesn't mean handing over parental responsibility of your child. It should only be used as a short-term measure to make sure the right care and housing is given as soon as possible.
If your child has been out of your care for a long period under a voluntary agreement, it might be worth speaking to a solicitor to find out what you can do. 
Do I Have to Agree to a Section 20?
No. For a Section 20 Agreement to be put in place for a child under the age of 16, both the parents and the Local Authority need to agree that this is the best decision for the child.
As with any agreement, it's important that you know what you're signing up for.
You're entitled to get legal advice before entering into a Section 20 agreement so that you fully understand the terms and implications. You might also be eligible for legal aid after an assessment.
Section 20 agreements can differ so it's important you know exactly what the agreement says. Questions to consider might include:
Will the agreement be for a specified time period?
Will there be any investigations undertaken?
Will there be a pre-proceedings meeting?
You should be given written confirmation of the agreement, which you'll be expected to sign.
You might also be asked to sign a 'Contract of Expectations', which sets out what's expected of both you and your Local Authority. Again, you should be given time to get legal advice before signing this.
What Happens if I Don't Agree?
If you don't agree and the Local Authority doesn't want your child to remain in your home, they may decide to take the following action:
Request a Police Protection Order which allows them to accommodate the child for up to 72 hours
Apply for an Emergency Protection Order – this lasts for 8 days, with a possible extension to a maximum of 15 days
Apply to the Court for an Interim Care Order
Get in touch, today!
Fill in the form below to get in touch with one of our dedicated team members, or call our team today on: 0808 239 4184