Updated 15/02/2022
Causation is a term you may hear during a medical negligence claim. It's when a patient's health problems can be linked to substandard medical treatment.
If we believe there's a connection between your condition and any failings with your medical treatment, you may be entitled to claim compensation.
For a free consultation and legal advice get in touch with our Medical Negligence Lawyers. We may be able to act for you on No Win, No Fee basis - ask us for details.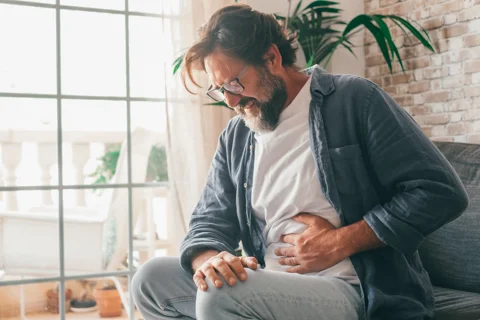 What is Causation in Medical Negligence?
Mr Mikombe was suffering from pain in the right side of his stomach. He went to a consultation with his GP who sent him for a CT scan. This scan revealed that the pain he was in was due to a 9mm kidney stone. He had a standard operation to remove the stone from his kidneys and insert a stent, which would help his kidneys work properly again. As part of a routine follow-up procedure for this type of operation, Mr Mikombe should have seen a doctor one month after the operation to get the stent removed. His appointment was scheduled for five months after his operation. One month before this follow-up appointment, he was rushed into A&E in severe pain. He had developed a serious bladder condition because the stent he'd had put into his body had been there for too long. He had to have emergency treatment, a second stent put in and multiple operations to rectify the problem. This is a classic case of Causation in Medical Negligence. By failing to arrange the follow-up appointment within the standard timeframe, the hospital gave Mr Mikombe substandard medical treatment for his health problem. 
How Do We Prove Causation in Medical Negligence Claims?
To prove Causation in a Medical Negligence claim, our Medical Negligence Lawyers will initially carry out what's known as a "But For" test. It's a question that asks: "but for the existence of X, would Y have occurred?" For instance, "But for the doctor's substandard treatment, would the patient have suffered those injuries?"
If we can answer yes to that question, we then move onto making the Causation claim.
Stage 1: Proving a lack of duty of care
The first stage of the claims process is to show that a doctor or hospital has breached their duty of care towards the patient. We assess their approach to the patient's health condition to see if they've acted in an unreasonable way. If we can prove that, then we're halfway there with the claim.
Stage 2: Proving patient suffering
The second stage of making a Medical Negligence Causation claim would be to show how the doctor or hospitals unreasonable approach to the patient's health condition led to an injury, deterioration of an existing injury or condition, or failure to recover from their existing condition.
If the patient has died, then their family may be able to show that the death was caused by negligent treatment.
Is Proving Causation in Medical Negligence Claims Difficult?
Causation in Medical Negligence claims can often fall into a grey area.
For instance, sometimes, a patient might have a pre-existing condition that affects their medical treatment or prospects of recovery. If that's the case, a doctor or hospitals treatment of that patient might not necessarily be the cause of any deterioration.
We need to show what could have happened if the doctor hadn't breached their duty of care.
If we can't show that your injuries were a direct result of a doctor or hospitals unreasonable behaviour, we wouldn't be able to proceed with the claim.
Even if the doctor admits to a breach of duty of care, they may still argue that even with the best care, the outcome would be the same.
In these cases, further investigation would be needed. We'd review your medical records and instruct medical experts to give their opinions on the treatment you received and if it's likely to have caused injuries that could've been avoided.
Is There a Time Limit for Making a Medical Negligence Claim?
You have three years from when the Medical Negligence happened or the date you realised there was a problem (which is called the date of knowledge), to make a claim for Medical Negligence.
If you think you've suffered an injury or a worsening condition because a doctor or hospital gave you substandard treatment, get in touch with a Medical Negligence Solicitor as soon as you can.
How Simpson Millar Can Help You with your Medical Negligence Causation Claim
It's important to get in touch with a Medical Negligence Solicitor if you believe something went wrong during your treatment or stay in hospital.
We're specialists in Medical Law and have considerable experience with investigating medical negligence incidents and working with independent experts to help establish Causation.
We understand the impact that substandard medical care and making a claim for Medical Negligence can have on you: It can severely impact your life. It's distressing, overwhelming and frustrating, so we'll work hard to make it as easy for you as possible.
We'll be open and honest about the entire claims process and advise you if we believe you have a good chance of making a successful Medical Negligence claim. We'll be there, with you, throughout the entire claims process to help and support you during this difficult time.
Get in touch, today!
Fill in the form below to get in touch with one of our dedicated team members, or call our team today on: 0808 239 6043