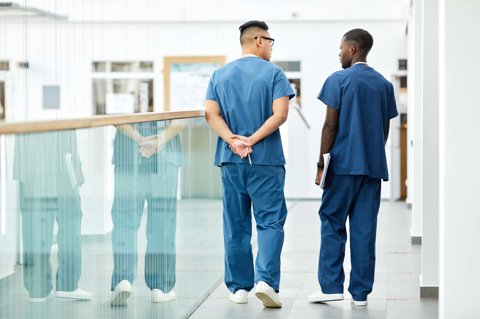 Medical Negligence Solicitors' Response to Plan for Patients
Posted on: 1 min read

Towards the end of last month, the new Health Secretary Therese Coffey set out her 'Plan for Patients' with the intention of making sure that patients are the top priority within our health system.
As Medical Negligence Solicitors, we're in complete agreement with the opinion that patients should always be put first. But what will this mean in practice?
In this article, we've set out the main proposals put forward as part of the new Plan for Patients as well as giving our own thoughts on whether we think they go far enough to secure patient wellbeing and safety.
If you've been affected by medical negligence, our expert team could help you. Get in touch to find out if we can support you on a No Win No Fee basis.
What are the Main Proposals Outlined in the Plan?
Informing and Empowering Patients
One of the main focuses of the Health Minister's plan is increasing the role that patients play in decision-making around their health and treatment.
From November 2022, "easy-to-use" data will be published that will allow patients to view how many appointments general practices near them are delivering and how long they can expect to wait between booking an appointment and receiving one. The idea behind this is that patients will have the information they need to make a well-balanced decision about which GP is right for them.
There are also plans to empower patients by improving access to medication outside of practice settings. Patients will be informed on "alternative pathways" such as using pharmacies. This will run alongside a new community pharmacy offer that will enable pharmacists to manage and supply more medicines without GP prescriptions.
Our Thoughts on Health Minister's New Plan
In our line of work, we regularly speak to people who were unable to access the care they needed soon enough, or who were misdiagnosed, and we know that the consequences of both can be devastating.
We're pleased to hear that the Plan for Patients has put an emphasis on access to GP appointments and quicker routes to diagnosis. But we're also aware that even two weeks (the time limit to be put in place for patients to receive an appointment) can make the difference between a disease being easily treatable or more serious.
Dr Scriven, the former president of the Society for Acute Medicine has stated that the plan to have better access to GPs will only be successful with "a plan for resilience". We also recognise that changes will need to be made in the long-term that address workforce and capacity issues in order for primary care to improve over time.
We've spoken in the past about ambulance delays within the NHS and we were glad to see that this is one of the priorities laid out in the new Plan for Patients.
Ambulance delays are largely caused by queues at A&E departments, meaning that the number of ambulances available is significantly reduced. The consequences of this can be devastating and we know of multiple cases where patients have died whilst waiting for an ambulance to arrive.
We hope that the Health Minister's new Plan for Patients is a step in the right direction for improving patient services. But we'll monitoring the situation closely to see how the proposals work in reality.
Get in touch, today!
Fill in the form below to get in touch with one of our dedicated team members, or call our team today on: 0808 239 6043