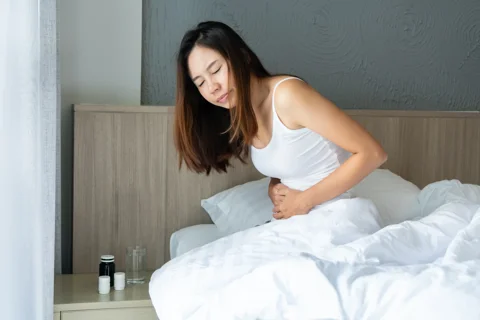 Simpson Millar are currently receiving enquiries from holidaymakers who fell ill at the Hotel Riu Palace in Cape Verde. Initial reports suggest Salmonella may the cause of the infection, but this is yet to be confirmed.
Our specialist team of Holiday Sickness Solicitors have many years' experience of helping holidaymakers obtain compensation for a holiday sickness.
So if you've been affected by sickness whilst staying at the Hotel Riu Palace in Cape Verde, contact our Solicitors who specialise in holiday sickness claims for free legal advice. We may be able to deal with your claim on a No Win, No Fee basis - ask us for details.
For more information see Claiming Compensation for Salmonella on Holiday.
What is Salmonella?
Salmonella is a bacterial infection that can be contracted by holidaymakers in various ways, such as:
Eating undercooked or contaminated hotel food, such as beef, eggs and raw chicken
Eating food made with unpasteurised eggs and milk
Eating food that's been left out at room temperature for a long time, such as buffet food
Drinking untreated water
Common symptoms include:
Headaches
Tiredness
Vomiting
Diarrhoea
Blood in stools
Gastroenteritis
Enteric fever (typhoid)
Septicaemia
Rash
It normally takes between 6 and 72 hours for Salmonella to incubate, and while most people only suffer the worst symptoms for around 4-7 days, in some cases it can last for several weeks. Often, a person can recover from a Salmonella infection without any specific treatment, but it can sometimes lead to other health problems, including:
Reactive arthritis
Irritable bowel syndrome (IBS)
Dehydration
Bacteremia
Under the 1992 Package Travel Regulations, your tour operator is responsible for the food served at the Hotel as part of your all inclusive package. The food should not contain sufficient harmful bacteria to cause Salmonellosis or salmonella food poisoning.
If you were on an all-inclusive holiday at Hotel Riu Palace and believe poor food management and preparation standards led to your illness, your tour operator is ultimately to blame.
We can advise you on how to prove that your tour operator was responsible for your illness. Our Holiday Claims Solicitors are experts in travel law and have years of experience of bringing claims against tour operators for food poisoning on holiday, so get in touch with us for a free consultation.
Contact our leading Personal Injury Team specialising in Travel Claims Today
Fill in your details and one of our team will call you back or call us now on 0808 239 7911