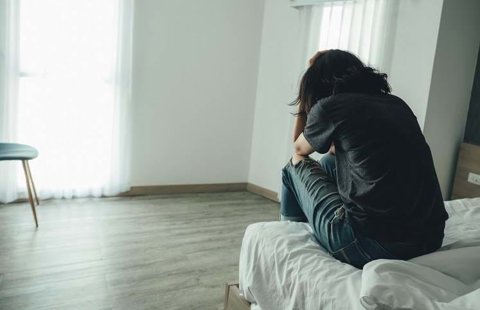 Changes to Abuse Law for Non-Fatal Strangulation and Suffocation Offences
Posted on: 2 mins read

Abusers who use strangulation or suffocation as a form of intimidation or control could now face up to five years in prison under new non-fatal strangulation and suffocation charges.
This will form part of new landmark domestic abuse legislation under the Domestic Abuse Act 2021, making strangulation and suffocation specific criminal offences.
The Domestic Abuse Commissioner, Nicole Jacobs has said this new legislation "marks a significant step forward" in the way people suffering domestic abuse are protected and how perpetrators are punished.
In this article, we've explored the importance of the new legislation further as well as how it will need to be enforced in order to be effective. Read on to find out more or get in touch with our expert Abuse Solicitors for advice and support for your situation.
Why is This Legislation so Important?
Previously, the Government had said that there was no need for strangulation and suffocation to be recognised as specific offences. This is because they believed it was already covered by existing legislation.
But as campaigners have pointed out, when abusers are charged with "umbrella" offences like common assault, they will often get away with less than six months in jail. This is made more likely by the fact that evidence of strangulation and suffocation is usually difficult to see.
The Lead for Domestic Abuse Prosecutions at the Crown Prosecution Service (CPS), Kate Brown, has said that "because this type of offending may leave no physical mark, the serious nature of it has not always been appreciated."
These new specific offences will give prosecutors and investigators the power to bring punishments that are in line with the type and severity of abusers' crimes. This could be vital in breaking cycles of abuse and protecting people from repeated offences.
How Will the New Legislation be Enforced?
As Abuse Solicitors, we welcome the new legislation but we know that there will need to be a co-ordinated effort by the Government to make sure it's effective in practice.
The CPS has said that they will be developing training for prosecutors to "ensure the offences are properly identified from the outset." But there will also need to be guidance for police officers and front-liners workers so that they can recognise the signs of strangulation and suffocation.
We have already seen a man charged for non-fatal strangulation in Tameside, he appeared in Manchester Magistrates' Court and became the first person to be sentenced for this offence. Greater Manchester Police referred to this as "another step in (its) commitment to tackling domestic abuse."
This news is promising and we hope the Government will act to make sure this legislation serves as a milestone by putting sufficient community services in place as well as providing consistent and ongoing training for first responders and prosecutors.
If you've experienced abuse, whether it's physical or psychological, our experienced Abuse team could help you take the first steps towards making a CICA or civil claim. Get in touch for a confidential, no obligation chat about your situation.
Get in touch, today!
Fill in the form below to get in touch with one of our dedicated team members, or call our team today on: 0808 239 1287