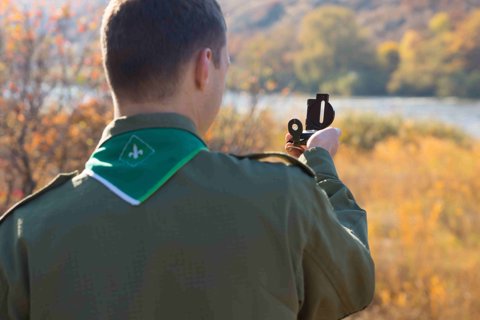 Scouts UK Continues to Settle Sexual Abuse Claims, Paying Out Over £6 Million While Accusations of Victim Silencing are ongoing
Posted on: 5 mins read
Last updated:

TW: This article covers sensitive topics relating to abuse and violence.
With over 166 cases settled over the last 10 years, more claims are being brought by survivors of abuse within the Scouts, many of which allege to have been silenced by the Scouts UK organisation when trying to come forward. More claims are expected to be brought against the Scouts UK in the near future, with 68 reports of abuse already submitted on the recently established online platform "Yours In Scouting."
This initiative was introduced by a non-profit legal organisation to encourage people to share their stories of abuse experienced in the Scouts. With this increase in reporting of abuse in the Scouts we have considered below the case of Scout leader, Philip Perks who was accused of sexual assault in 2022.
Current investigation involving former Scout Leader, Philip Perks
An internal investigation is underway after two women accused former Scout leader, Phillip Perks of sexual assault in the 2000s, which they  previously tried to report on two occasions. The two survivors have claimed that the Scouts UK organisation were silencing them and protecting Perks, who's death in 2022 has now been deemed as suicide. We commend the women's bravery in coming forward with their statements and hope they are able to achieve the justice and closure they are looking for.
Phillip Perks, was from Dinas Powys, South Wales, and led the Scout unit in Penarth for 20 years, later receiving Scouting's highest award in 2020. In March 2022, he was arrested and questioned following sexual assault allegations from two women, now in their 30s, who were 16 at the time of the alleged abuse. The two women claim that they reported the abuse twice to Scout leaders, once in the mid-2000s and then in 2016, but were silenced.
Despite these allegations in the past, Perks was kept on as leader by Scouts Cymru until his eventual arrest in March 2022,and suspension by the Scouts, but took his own life just days later. Both survivors say they feel they had been silenced and felt the Scouts were protecting Mr Perks. 
Days after his arrest and eventual questioning, Perks' body was found in the Penarth and District Scouts (PADSAC) storage unit on the 14th March 2022. Coroner reports stated that he took his own life, and toxicology showed no drugs or alcohol in his system at the time of death. According to the BBC, his sister, Julie Anne Perks described her brothers as a "committed member of the scouts who just two years before his death received a prestigious award".
Get in touch today!
To speak to one of our abuse team in confidence, call 0808 239 1287 or
Would you like to speak with one of our Abuse Claims lawyers?
Fill in the form below to get in touch with one of our dedicated team members, or call our team today on: 0808 239 1287