Work Related Cancer Claims
For free legal advice call our Industrial Disease Solicitors and we will help you. Ask if we can deal with your claim on a No Win, No Fee basis.

We're rated
'Excellent'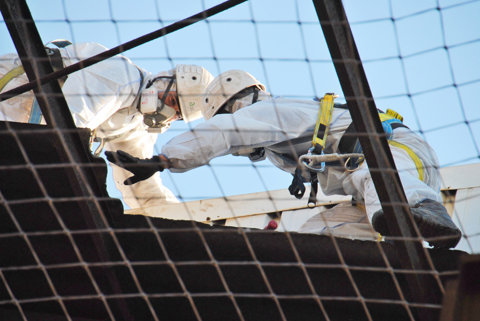 If you've been diagnosed with cancer and you think it's been caused by being exposed to carcinogens (a substance capable of causing cancer) at work, we can help you.
Our friendly and supportive team offer a Free Claims Assessment so we can talk through your situation and tell you if we think you have a compensation claim. If needed we can also visit you at home (in England & Wales) or help you if you want to claim on behalf of a loved one who is suffering from cancer connected to their work.
We often deal with these claims on a No Win, No Fee basis, which means if you lose you don't have to pay anything, so ask us for details.
Can I Claim Compensation for Work-Related Cancer?
If you've been diagnosed with cancer and suspect it's work related, you can claim compensation if it can be proven your employer negligently exposed you to a known carcinogen that caused your cancer. This could include:
Asbestos
Benzidine
Cadmium
Formaldehyde
Rubber production
Trichloroethylene
UV Radiation
Dust
If the particular substance you came into contact with isn't listed here, don't worry. Medical knowledge of work-related cancer is increasing all the time, so you've got nothing to lose by seeking legal advice from an expert Industrial Disease Solicitor and getting a Free Case Assessment to see if there is a possibility of making a claim.
Why Choose Simpson Millar?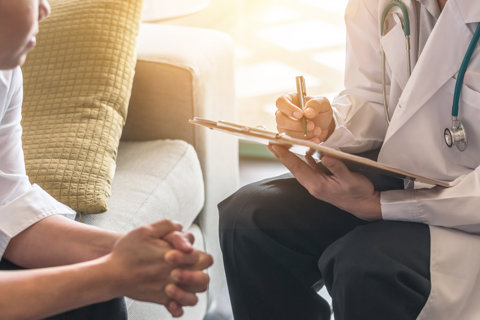 People We've Helped
Our client got in touch with us as he believed he got cancer through working in the Armed Forces and wanted our help to make a compensation claim. At the start of his career, he served in the Royal Air Force for more than a decade. This included four years of carrying out maintenance work on life rafts used in the Nimrod aircraft for the Ministry of Defence. During this time, he regularly used Trichloroethylene (TCE) to degrease and clean machinery and equipment.
Years later, he developed symptoms of a slow growing cancer in the lymph nodes and bone marrow, and had to undergo chemotherapy. He also struggled to carry out everyday tasks at home and needed lots of care from his wife.
With our help, he was awarded £142,500 in compensation from the Ministry of Defence. Our client said he was very happy with the outcome as it meant his family would be provided for after he died. Sadly, he passed away shortly after the claim was settled. Money can't make up for the death of a loved one but the reassurance that your loved ones will be taken care of is invaluable.
What's the Claims Process?
Free Claims Assessment

We offer a free claims assessment, so we can get details of what happened to you and see if you have a good chance of claiming successfully and getting the compensation you deserve.

Investigating Your Claim

If we can take on your case, we'll carry out thorough investigations to find out who is liable (at fault), so we can work to secure the compensation and rehabilitation support you need.

Medical Reports

We'll find out if you need any further treatment or rehabilitation by getting a medical report from a specialist in this area of medicine, some of which isn't available on the NHS due to the cost. Our Solicitors can arrange this for you.

Estimating Your Compensation

If the medical expert believes you need any extra treatment, rehabilitation or support, the cost of this will be factored into our estimate of how much compensation you should claim.

Approaching the Responsible Party

We'll approach the party you hold responsible, or their insurance company, with the details of your claim. Even if the company responsible isn't trading any more, we could still claim through their insurer.

Negotiation

We'll negotiate with the other side for a final settlement. Most claims of this nature settle out of Court, so don't worry about giving evidence at a Trial, as that's unlikely to happen.

Settling Your Claim

If the other party accepts fault and you have urgent financial or medical needs, we can apply for interim payments of compensation while the claim is still proceeding, so you don't have to wait until the final settlement to get the help you need.
Work Related Cancer Claim FAQs
Lung Cancer - Most commonly caused by exposure to asbestos fibres, but can also be caused by carcinogenic chemicals such as cadmium and from the rubber industry
Bladder Cancer - Can be caused by exposure to aromatic amines used in dyes and pigments, in rubber preparation and from exposure to benzidine
Throat/Laryngeal Cancer - Can sometimes be linked to exposure to acid mists
Nasal/Sinus Cancer - Often associated with exposure to wood dust
Skin Cancer - Usually associated with exposure to mineral oils (e.g., metal workers and printing industries) and coal-tar pitch/distillation
You must claim within 3 years of the date when you first became aware that you were unwell and that your job was probably responsible.
If you're bringing a claim on behalf of a relative who has passed away, it must be brought within three years of the day they died.
Yes, we could handle your case on a No Win, No Fee basis, or your trade union may cover any fees if they referred you to us.
Get in touch, today!
Fill in the form below to get in touch with one of our dedicated team members, or call our team today on: 0808 239 0144