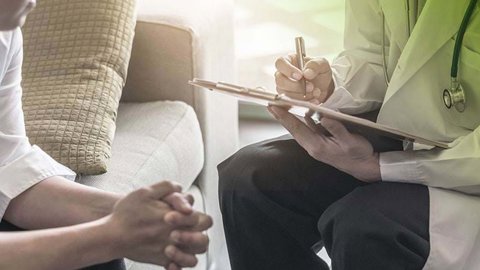 £142,500 Compensation for Trichloroethylene Related Cancer
Posted on: 3 mins read

Mr B had previously worked in the armed forces at the start of his career. He served in the Royal Air Force for over 10 years. For the last 4 years of Mr B's service, he worked for the Ministry of Defence (MoD) within the Survival Training Equipment Department. In this role he would upkeep and carry out maintenance work on life rafts that were used in Nimrod aircraft.
This work involved extensive use of Trichloroethylene (TCE), which is an industrial solvent often used to de-grease and clean machinery and equipment in military aircraft. When inhaled for long periods of time, the lungs and stomach can begin to absorb some of the TCE which can be toxic to the organs.
Some years after leaving his military career behind, Mr B began to develop symptoms of a low grade nodal marginal zone lymphoma. This is a kind of slow growing cancer that starts in the lymph nodes and bone marrow.
Sadly 15 years later Mr B developed a high grade transformation of his lymphoma, meaning his symptoms and overall health had worsened.
Mr B was in remission from his cancer after having chemotherapy but had to wait for a bone marrow transplant. Mr B told us that not only did he find the chemotherapy very difficult, but also understandably, he struggled to come to terms with this now likely fatal condition.
And Mr B's wife, Mrs B, had to care for her husband now as he started to struggle to carry out everyday tasks.
How We Helped
Mr and Mrs B got in touch with our Industrial Disease Solicitors for a free consultation and legal advice over the phone. The case was passed to me upon joining Simpson Millar in June 2018 and Mr B was pleased to take on my help as I have over 25 years of experience in Disease Litigation and handling claims similar to Mr B's case.
I explained to Mr B that his illness was not his fault as he had worked with TCE which can be toxic when inhaled for long periods of time, and his ex-employer should have been aware of this.
We arranged for medical assessments to be undertaken to see how severe Mr B's health issues were. From these assessments, more than one medical expert predicted that Mr B's high-grade lymphoma cancer was critical and that he had just 3-4 years to live. This meant that we needed to act quickly and to claim for care expenses to cover any end of life care that Mr B would need and get Mr B the compensation settlement he deserved.
We also claimed for Mr B's loss of earnings and his travel expenses to and from his medical examinations. The MoD disputed the claim for loss of earnings, stating that there was no evidence of any earnings. So we asked Mr B to support this claim for loss of earnings in his witness statement, so that we could provide evidence of this.
We worked closely with Mr and Mrs B for the whole duration of the claim, to make sure that not only were they supported throughout the claim but also that we could get as much information about Mr B's case as possible. This meant that we would leave no stone unturned when making a claim against the MoD.
The Outcome
As the claim approached trial, The Ministry of Defence made a total compensation settlement of £142,500. Mr B was very pleased with the settlement and took comfort that his family would be looked after. Sadly he passed away from his condition very soon after the claim was settled.
Get in touch, today!
Fill in the form below to get in touch with one of our dedicated team members, or call our team today on: 0808 239 0144