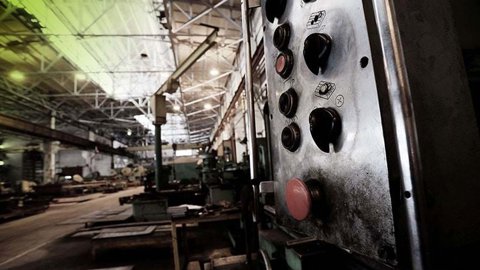 £40,000 Compensation for Asbestos Related Pleural Thickening
Posted on: 3 mins read

Our client, who had moved to France during retirement had been in reasonably good health for a man of his age and often enjoyed physical activities such as regular walking trips with his wife. However, he began experiencing breathing difficulties, which he put down partly to age and to being slightly overweight.
When his breathing difficulties started getting worse, he visited his GP and was referred for tests and scans. It was at this point he was diagnosed with asbestos related pleural plaques and pleural thickening.
This came as a massive shock, as he hadn't worked with or been exposed to asbestos since working in the UK in the late 1950s/early 1960s, so he hadn't considered this as a possibility. Moreover, he had already been checked for asbestos related diseases several years earlier when he heard about former colleagues who had fallen ill. Although he personally had been well, he thought he'd best get checked out, and the test results had come back clear.
Our client was advised that no medication would assist his condition, and he now gets out of breath easily. He also gets a pain in the side of his chest and back when he is breathless or exerting himself, and is generally more fatigued than he used to be.
Since he was already retired, the asbestos disease didn't affect his ability to work. However, he used to be a very hands-on and active person following his retirement, walking a lot locally, tending to the extensive gardens at his home and carrying out home maintenance.
His breathing difficulties mean he is now limited in what he can physically cope with around the home, and often relies on his wife, family and neighbours to assist with various tasks.
Our clients rate us as
'Excellent'

4.5 out of 5 based off 2457 reviews
How We Helped
After contacting our Industrial Disease Solicitors for help, Senior Associate Solicitor Anthony Waddington arranged for our client to undergo a medical assessment, so we could confirm all his symptoms, prognosis and long-term care needs.
Anthony and his team also gathered details of our client's employment history, to establish when and where he was exposed to asbestos dust and fibres. We found that the asbestos exposure occurred while he worked for a pipe insulation firm in the late 1950s and early 1960s called Dicks Asbestos Co at Silvertown Way, Canning Town, London.
As part of his job, he would remove old asbestos lagging by hand and apply new lagging to pipes. His role would also involve mixing asbestos in large drums, pouring water and emptying sacks of asbestos powder into them, before mixing it all together with big sticks into a paste.
Clouds of asbestos dust would regularly be thrown into his face and he would breathe it in day after day, while his hair and overalls would often end up covered in asbestos dust.
Although the company he worked for had long since stopped trading, we were able to track down the company's insurer. For details on how this works see How to Claim for Industrial Disease if the Company No Longer Exists.
In presenting the case, Anthony argued that the company had failed to provide any training or warnings about using asbestos at work, and that the company should have equipped employees with personal protective equipment, such as face masks and gloves.
They accepted that the company had been negligent by exposing him to harmful asbestos dust and fibres during the course of his employment. However, the defendant argued about the extent of the asbestos disease and how much compensation the Claimant should receive. The Defendant obtained a medical report from their own expert which disputed the extent of the Claimant's respiratory disability.
Court proceedings were issued and the case was scheduled to go to Court for the court to determine the amount of compensation he should receive in view of the competing expert opinions.
The Outcome
The case eventually settled out of Court just before trial for £40,000 compensation, with our client having the option of claiming more compensation should his condition worsen or should he develop any further asbestos related diseases in the future.
He is also now in receipt of Industrial Injuries Disablement Benefit (IIDB), which he applied for with Anthony Waddington's help, following his diagnosis. Initially, the Department for Work and Pensions (DWP) rejected his claim for Industrial Injuries Benefit on the basis that he wasn't disabled enough by his asbestos disease.
However, Anthony appealed this decision on the Claimant's behalf with independent medical evidence and the DWP eventually agreed that his disease caused a disability above their minimum criteria.
Get in touch, today!
Fill in the form below to get in touch with one of our dedicated team members, or call our team today on: 0808 239 0144