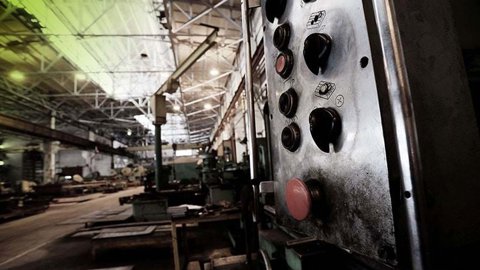 £200,000 Compensation Awarded for Mesothelioma
Posted on: 4 mins read

Client Situation
Our client, a man in his 80s, began experiencing shortness of breath in July 2018 and visited his GP, who sent him for an X-ray. The following month, he had further investigations including a CT scan, following which he was diagnosed with mesothelioma – an asbestos-related cancer of the lining of the lungs.
In September 2018, our client was advised that his mesothelioma was incurable and that the only treatment available was chemotherapy, which could slow down the progress of the disease but not stop it entirely. Doctors also advised him that he may only have a number of months rather than years to live as a result of his condition.
Our client had never considered that he was suffering from an asbestos-related disease until he was diagnosed with mesothelioma, and he was then advised by the hospital that he should look into claiming compensation.
How We Helped
The client contacted our specialist Industrial Disease Solicitors for help to claim compensation following recommendation by the hospital and Senior Associate Solicitor Anthony Waddington, who specialises in asbestos claims, took on the case.
Anthony visited the client at his home within 7 days of first contact in order to begin looking into his working history to try and find out when and where he may have been exposed to the asbestos which caused his mesothelioma.
He established that his asbestos exposure occurred while he worked for a large UK employer called NG Bailey at power stations in the UK and on heated oil pipelines in the Middle East over several decades.
Our client had worked as a section supervisor in charge of a team of electricians working in an experimental power station during the early 1960s. Much of his work was carried out in areas where pipes were being lagged with asbestos for insulation purposes, and this would often need to be removed by hand when cabling was being tested for faults.
As a result, he often breathed in asbestos dust, some of which would settle on the floors and work surfaces, and would then be constantly disturbed by our client and his team as it was an active workplace.
Our clients rate us as
'Excellent'

4.5 out of 5 based off 2457 reviews
Although the laggers did clean down the areas in which they had worked, this was just a rudimentary sweep with a stiff broom, rather than a specialised cleaning operation. This meant the asbestos dust would be re-disturbed by the brushing and moved around into the air, only to resettle again after they had gone.
Once the lagging work was completed, our client continued working in and moving through those areas and supervising staff in these locations. If an electrical fault was identified during testing on the cabling, which was a common occurrence, the electricians under his supervision would have to remove the lagging from the pipes to get at the cables beneath it in order to fix the faults. The lagging would be removed by hand and our client was frequently present while this was being done.
No special precautions were taken when removing the lagging, as it was simply ripped off by hand to get at the cables beneath and discarded to the floor, before being swept up later on. Our client was frequently exposed to the asbestos dust from the lagging when this happened, and instead of wearing gloves, a dust mask or any personal protective equipment, he wore his ordinary work clothes.
Our client took on another job at the same company later on, where he was again exposed to asbestos. He worked at a site where experimental power units were being built, including one designed to generate heat in an efficient and favourable way.
Heated pipes within the unit were lagged with asbestos lagging, mainly sectional asbestos lagging that came in pre-made half-pipe sections. It was cut using hand saws so it could fit around the pipes, and asbestos boards were also used and cut with hand saws in close proximity to our client.
This produced asbestos dust that lingered in the air and settled on the floors and surfaces, and would therefore have been constantly disturbed by people working in these areas.
Again, no warnings were given about asbestos, and no dust masks or breathing apparatus was provided for use in areas where the asbestos was present. Our client then took a job overseas with the same employer, where he was in close proximity to asbestos lagging once again, which would be removed from heated oil and steam pipes by hand and which produced asbestos dust.
The Outcome
Solicitor Anthony Waddington secured a compensation settlement of £200,000 for our client within 12 months of being instructed, and helped him apply for benefits, including weekly Industrial Injuries Disablement Benefit payments and a lump sum from the government which he received within 8 weeks of us being instructed.
At Simpson Millar, when compensation is awarded in mesothelioma claims, our client receives 100% of the compensation because our success fee is paid by the defendant or its insurers, and not by our clients.
Get in touch, today!
Fill in the form below to get in touch with one of our dedicated team members, or call our team today on: 0808 239 0144