Care Proceedings Solicitors in Leeds
For free initial legal advice call our Care Proceedings Solicitors in Leeds who will help you.

We're rated
'Excellent'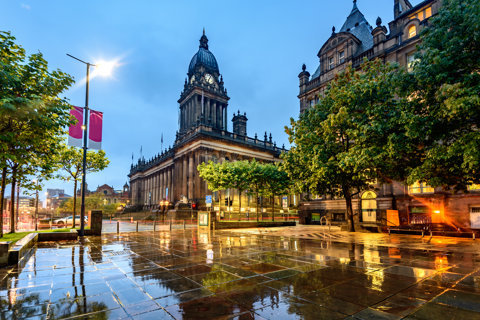 We avoid overcomplicated legal language in favour of plain English and we are dedicated to making the law open to everyone.
Our Leeds Child Care Proceedings team are here to work with and support you through your case.
You will be appointed a dedicated local Solicitor or Lawyer who will be your point of contact throughout your case and they will be there to represent you at Court hearings and selective Care Proceedings meetings.
Our team has extensive experience and can give you the legal advice you need, no matter what you are facing.
Areas We Cover
From our office in St Paul's Street, Leeds, our Care Proceedings team cover cases in the following areas:
West Yorkshire: Leeds, Wakefield, Bradford and Huddersfield
South Yorkshire: Barnsley, Sheffield and Rotherham
North Yorkshire: York and Harrogate
If you are in Yorkshire or the surrounding areas and would like our team to help you, please get in touch.
We work on a case-by-case basis and we could represent you remotely.
Why Choose Simpson Millar?
How Will My Case be Funded?
Legal Aid is available to parents or anyone with Parental Responsibility for a child who is going through Care Proceedings. It is automatically awarded to parents who are going through Care Proceedings. Our team can explain everything surrounding Legal Aid funding.
Meet some of our Care Proceedings Team
What Can We Help You With?
Our Care Proceedings team can support you with the following:
Care Proceedings
Discharge of Care Orders and contact with a child in care
We can also help you with:
Emergency Hearings and Emergency Protection Orders
Advice on Child Protection Conference meetings
Applying for a Parental Responsibility Order
Placement Orders
Adoption Orders
Advice to family members who have been accused of harming a child
Private Children Proceedings – Child Arrangement Orders for a child to spend time or live with you where social workers are involved with your children.
Family Injunctions - Including Non-molestation Orders and Occupation Orders
Forced Marriage Protection Orders
Orders for the Prevention of Female Genital Mutilation
We understand that every case is different, and Care Proceedings can be a stressful and emotional process. Our expert team can answer any questions you have about your case and give you the support you need.
How to Find Us
Our Leeds office is a 5-minute walk from the City Centre train station, located on Greek Street opposite All Bar One. When you arrive, go to reception and you'll be directed to the Simpson Millar office.
Parking
The nearest car parks can be found on Albion Street or at The Core or The Light, all of which are about 5 minutes' walk from the office.
You can find us at:
Yorkshire House
Greek St
Leeds
LS1 5SH
Get in touch, today!
Fill in the form below to get in touch with one of our dedicated team members, or call our team today on: 0113 537 8843