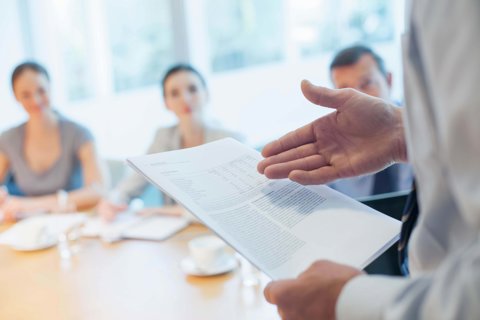 What is a Child Protection Conference?
Posted on: 3 mins read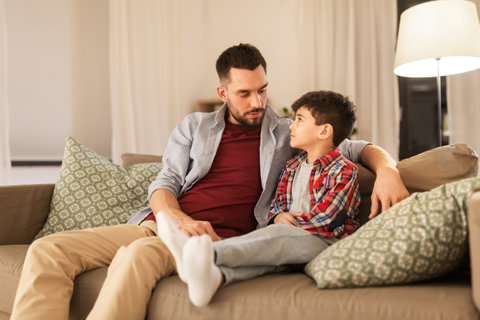 A Child Protection Conference is a meeting that takes place between parents and professionals about a child's wellbeing and to discuss what can be done to ensure their safety and development in the future.
Under the section 47 of the Children Act 1989, a Child Protection Conference may be arranged in these circumstances:
Where there has been an investigation into concerns surrounding harm to a child
When there is reason to believe that your child is suffering, or is likely to suffer significant harm
If you've been invited to attend a Child Protection Conference, you'll probably have many questions about what the meeting will involve. In this article, we've broken down what happens, who will attend, as well as how a Care Proceedings Solicitor could help you.
Read on to find out more or get in touch with our expert Care Proceedings team for advice on your individual situation.
What Happens at a Child Protection Conference?
A Child Protection Conference will be led by the Conference Chair – a qualified social worker – who will go through the reports that will be shared in the meeting and answer any questions you may have.
At the beginning of the conference, everyone present will be introduced so that you'll know who is in attendance and what their involvement will be. Each of the professionals at the conference will then take it in turns to share their thoughts and any concerns they may have regarding the child.
There will be opportunities for anyone to ask questions, including parents. If your child is present, they will also have a chance to express their opinions about the situation.
After discussing any worries or changes that will need to be made, the professionals present will make a final decision as to whether a Child Protection Plan is needed. Alternatively, if there is already a Child Protection Plan in place, they will decide if this should continue.
What if it's Decided my Child Needs a Protection Plan? 
If it's determined that a Child Protection Plan is required, this will be put into writing and will set out:
Who the key worker will be (typically the social worker)
A list of concerns and why any change needs to happen
What will need to be done to address the concerns
The needs your child has and how they can be met
Your needs as a parent and the support that can be put in place
An initial timeframe for changes to be implemented
The individual responsibilities of all people involved
After this, you'll meet with a smaller core group of professionals regularly to further develop the plan and discuss the progress that's been made.
How Could a Solicitor Help?
If you've been invited to a Child Protection Conference, you might understandably be feeling worried and overwhelmed by what the outcome could be. Our Care Proceedings Solicitors are specialists in this area of law and can provide legal advice that will help you to feel prepared at each stage of the process.
We can also offer representation at Child Protection Conferences, so you'll have comfort in the knowledge that a legal expert is by your side to advise you.
Depending on your financial circumstances, you could be entitled to Legal Aid from the government. We'll advise you on whether you're eligible for this support and complete all the relevant paperwork for you.
Get in touch with our experienced Care Proceedings team today for initial advice.
Would you like to speak with our Child Proceeding Specialists?
Fill out your details and someone will call you back