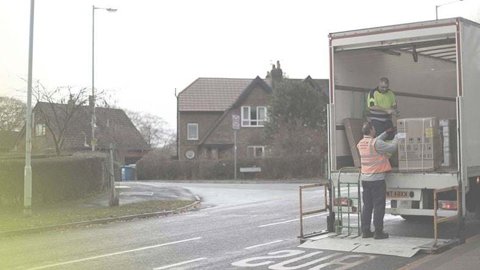 Accident at Work - How Long Does it Take to Get Compensation?
Posted on: 3 mins read

No two accident at work cases are the same, so it's difficult to say from the outset exactly how long your claim will take. However, the following will help you get an idea as to what steps need to be taken, and therefore how long it could take to get your compensation.
For a free initial review of your accident at work claim, get in touch with our Personal Injury Solicitors - ask if we can deal with your claim on a No Win, No Fee basis.
The Accident at Work Claims Process
Once we've taken the details of your accident and you have instructed us to represent you, your claim will be passed to a Personal Injury Solicitor who specialises in employer's liability claims.
The first stage in the claims process is for us to draft a formal Letter of Claim. This sets out the details of the accident, the injuries sustained and why we think the Defendant (your employer) is at fault.
After the Letter of Claim is sent, the Defendant then has 21 days to acknowledge the Letter of Claim and then a further three months to investigate the workplace accident. By the end of the three months, we would expect the Defendant to have completed their investigations and to have provided their position on liability i.e. whether they admit liability or deny liability (fault).
If the Defendant admits liability, then we'll obtain your medical records and arrange for you to be examined by a suitable medical expert. The medical expert will review your records, examine you and write a medico-legal report.
The type of medical expert will depend upon your injury, so if, for example, you have broken bones, then an orthopaedic surgeon would be appropriate, and if you've suffered scarring, a plastic surgeon would be appropriate.
The medical report is an important document in your case because it will be used to value your physical or psychological injury. If you have multiple injuries, it may be appropriate for you to be examined by more than one type of medical expert.
What if the Other Party Doesn't Accept Liability?
If liability is denied, we'll expect the Defendant to explain why and to provide documents in support of their denial. This may include accident reports, workplace risk assessments and maintenance records. We'll review the denial and any documents and will then advise you fully as to its merits.
Denying liability doesn't mean that we can't proceed with a claim, and if we're happy that there are reasonable prospects of success, we'll proceed and obtain medical evidence as referred to above. Once this is obtained, we'll provide you with a copy of the medical expert's report.
Sometimes, a medical expert is able to provide a final prognosis in the first report, but often, especially where injuries are more serious or symptoms are ongoing, treatment and further reports will be recommended.
We'll be able to advise you more fully once the first report is obtained. It's not unusual in cases involving serious injury for us to obtain a number of reports from multiple experts in different specialisms.
We'll also take instructions from you with regards to any financial losses that you've suffered as a result of the accident. Financial losses include but are not limited to:
Loss of earnings
Travel costs
Treatment costs
The cost of care and rehabilitation
Once medical evidence is finalised and we've finalised details of your financial losses, we'll then value your claim and advise you on an appropriate offer to make to the Defendant to settle your case. Sometimes we may advise you to invite an offer of settlement from the Defendant rather than make an offer to them.
If liability is denied or if a negotiated settlement can't be reached, it may be necessary to start Court proceedings. In effect, in doing this we're asking the Court to decide whether the Defendant is liable for your accident at work and if so, to decide how much compensation your claim is worth. Your Personal Injury Solicitor will guide and advise you further at this stage.
Get in touch, today!
Fill in the form below to get in touch with one of our dedicated team members, or call our team today on: 0808 239 3227