Today is World Prematurity Day, a global campaign to raise awareness of premature birth and the terrible effects it can have on families.
The birth of a new baby is exciting and joyful and for most people is relatively straightforward. But a premature labour can be fraught with complications and difficulties, such as haemorrhages and foetal distress.
In that event, specialist midwifery and obstetric care is needed to minimise and avoid the increased risks of complications that a premature baby can face.
Many babies born prematurely can recover and develop without any problems, because proper monitoring and care has been provided before, during and after delivery. But as a Medical Negligence Solicitors, we are only too aware of the devastating impact a premature birth can have on both parents and babies if mistakes are made at any stage.
It's essential that proper care is provided so a baby's prematurity doesn't result in preventable birth injuries, and that clinicians can draw on all their experience and make quick decisions to deliver pre-term babies safely.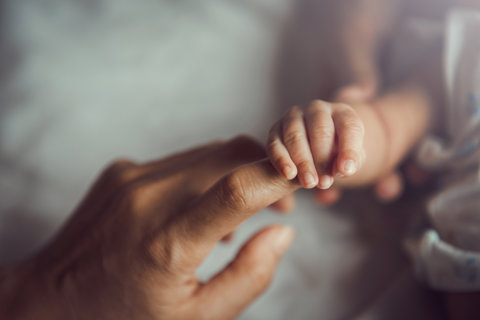 When deliveries don't go entirely to plan, the extra trauma placed on a family can be immense.
World Prematurity Day is a chance for health professionals and families to talk about premature birth and shine a light on the many difficulties they face every day. It gives healthcare providers the opportunity to share best practice recommendations, and help to reduce the chances of medical mistakes being made when they are dealing with pre-term babies.
And just as importantly, it reminds parents who've gone through the trauma of a premature birth that they're not alone and that there are many others who understand what they've experienced.
How to Get Involved in World Prematurity Day
In the UK, the prematurity charity Bliss is encouraging people to share the hashtag #ByYourSide on social media. The aim of sharing this message is to recognise that every parent's journey is different but that your individual experience is valid, and support is available.
Nobody should feel as if they're on their own when they're enduring one of the most difficult times of their life. Just knowing that there are other people out there who've been through something similar to you can be hugely important, and help you process and make sense of any trauma you've faced. For more information and to see how you can get involved visit the Bliss website.
Accessing Legal Advice
If your baby was born prematurely and you believe the care you were given may have caused an avoidable injury, it's very important that you get legal advice and help from a specialist in medical negligence.
At Simpson Millar our Medical Negligence Solicitors offer a free claims assessment so we can discuss your experience, whether you may have grounds to claim and how we can help you. Ask us if we can deal with your claim on a No Win, No Fee basis.
Get in touch, today!
Fill in the form below to get in touch with one of our dedicated team members, or call our team today on: 0808 239 6043