Asbestos Compensation Claims
For free legal advice call our Personal Injury Solicitors and we will help you. Ask if we can deal with your claim on a No Win, No Fee basis.
Most Visted Pages

We're rated
'Excellent'
Being diagnosed with asbestosis, pleural thickening or any other asbestos-related disease can be shocking and terrifying for you and your loved ones.
If you have been in contact with asbestos due to someone else's negligence and suffered pain or financial loss as a result, you could be entitled to compensation. Call us today for a Free Claims Assessment from our expert Asbestos Solicitors to find out where you stand.
Our friendly Personal Injury specialists aim to settle asbestos exposure claims quickly so you can enjoy the time you have left. We can also help you get any state benefits you're entitled to and have helped clients get them within 8 weeks of starting a claim.
We could visit you at home or in hospital (in England or Wales) to discuss your claim in detail. With our help, you can feel assured that your family will have financial security following your diagnosis.
If you think you have an asbestos compensation claim, get in touch with our specialist Asbestos Solicitors today. We could deal with your claim on a No Win, No Fee basis.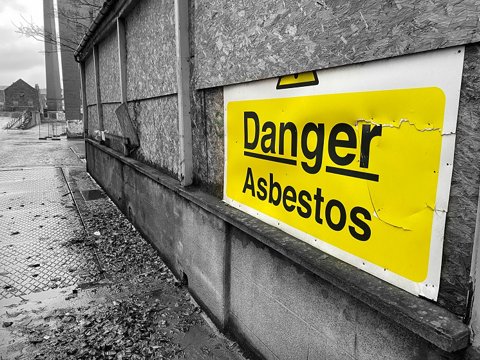 What is Asbestos?
Asbestos is the name given to a group of minerals made up of microscopic fibres that have good insulating and fire-retardant properties. But when these fibres are released into the air, they can enter the lungs and lead to life-changing conditions. Asbestos occurs naturally in six different types, all of which can cause cancer in humans.
What Asbestos-Related Illnesses Can I Claim for?
Be it an asbestos-related lung cancer compensation claim or pleural thickening, we can help with a range of issues caused by asbestos exposure. Click the links below to read more about what our Asbestos Solicitors can help you with.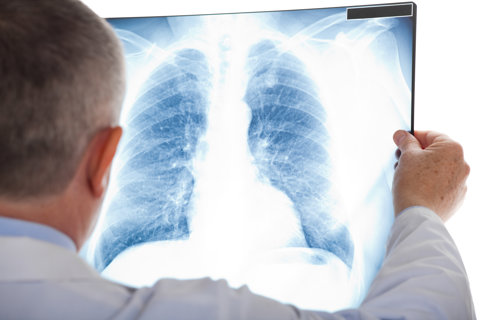 No Win, No Fee Asbestos Claims
We take on most asbestos claims on a No Win, No Fee basis. This agreement between you and your Solicitor, known as a Conditional Fee Agreement (CFA), means you won't pay any legal fees if your claim is unsuccessful. You'll need to have insurance in place that our team can arrange for you.
If your No Win, No Fee asbestos claim is successful, you'll pay a pre-agreed success fee for our support, plus any remaining legal costs not covered by the defendant. Read more about No Win, No Fee claims.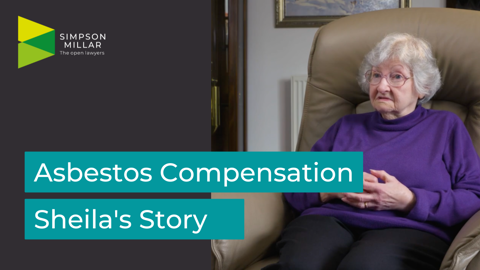 Sheila's Story - How compensation for her husband Eddie's death from asbestos exposure helped her
Eddie, Sheila's partner, had worked in the building industry since he was 14. He got a bad chest infection and was sent to hospital, where he was diagnosed with asbestos-related pleural plaques. He was due compensation for his suffering so chose the Industrial Disease team at Simpson Millar to make a claim. By winning their asbestos exposure claim, Eddie's family have been provided with some extra security.
How Much Can You Claim for Asbestos?
Individual circumstances, including age, life expectancy and the severity of your illness, will play a role in the level of the award given. It also depends upon which asbestos-related illness you have been diagnosed with. Compensation varies for pleural thickening (there are many different respiratory disability percentages), asbestos-related lung cancer, asbestosis and mesothelioma. 
Asbestos compensation settlements can start at around £5,000 for minor symptoms. They then rise to £50,000 and into the hundreds of thousands where there is a high income at the time of diagnosis, or the sufferer is a full-time carer to a disabled partner or has dependent children.
Simpson Millar is a proud sponsor of the Primary Care Respiratory Society (PCRS)
Providing NHS primary care respiratory practitioners with our expertise and insight on industrial respiratory conditions, so they can help their patients access appropriate information and advice.
FAQs about Asbestos Claims
Asbestos contains microscopic fibres that, when disturbed, enter the air and can be easily inhaled by anyone nearby. The durability of these fibres means they don't break down within the human body and instead become attached to the lining of the lungs and other areas of the respiratory system. They are almost impossible to expel. It is these fibres that cause healthy cells to mutate and turn cancerous.
If you have been exposed to asbestos and believe you have an asbestosis claim, pleural thickening claim or asbestos cancer claim, speak to our specialists. We offer a Free Claims Assessment to learn more about your case and judge whether you could be due compensation.  
Asbestos was commonly used in building in the UK throughout the mid-20th century, particularly in shipbuilding and as insulation in factories, schools, hospitals and homes. The use of asbestos was completely banned when the health risks became apparent. However, in many instances, the damage had already been done.
Most people who develop asbestos-related illnesses were exposed to it while working in this period. Secondary exposure through actions such as washing clothes with asbestos fibres attached can also have damaging effects.
We've represented a range of people affected over many years, including:
Plumbers
Electricians
Welders
Carpenters
Plasterers
Painters and decorators
Hospital workers
Teachers
It can be decades before signs of asbestos-related conditions, such as pains in your chest, shortness of breath and coughing, can become apparent. That's why it's so important to have the help of an expert Asbestos Solicitor if you're making an asbestos claim years after your initial exposure.
The diagnosis of an asbestos-related disease can have a huge impact on your life and your family. That's why we aim to get justice for you while offering support and assistance throughout the claims process.
If you're asking yourself, 'Can I claim for asbestos exposure?' our friendly advisors can take your call and complete a Free Claims Assessment.
Making an asbestos compensation claim isn't about punishing a negligent employer. The compensation you receive can help provide for you and your family and make sure you enjoy the time you have left.
Crucially, it also raises awareness of this ongoing problem and puts pressure on the Government to do all it can to protect other workers from possible risk.
If you were exposed to asbestos as part of your job and are suffering from an asbestos-related condition, you could make a claim for compensation. Get in touch with one of our Asbestos Solicitors for a Free Claims Assessment.
If a loved one has sadly died because of asbestos exposure, it is possible to claim asbestos-related death compensation. The 3 year time limit starts from their date of death, providing they died within 3 years of their diagnosis. This is known as the limitation period.
Always get legal advice as soon as you have been diagnosed with an asbestos-related illness as the rules on limitation can be complex.
There is a 3 year time limit on making a personal injury claim. In asbestos claims, this applies from when you are first diagnosed with an asbestos related condition, not from when you were first exposed to asbestos.
You don't personally need to give us any specific medical information in the first instance. If you've been to hospital, it's very likely that you'll have recently had an x-ray, scan, or possibly a biopsy.
Our specialist Asbestos Solicitors will always try to get this information from your GP or from the hospital you've been treated at as a matter of urgency.
Your Solicitor will work to get a medical diagnosis letter, which will be useful when making your claim.
The length of time an asbestos claim takes depends on the complexity of the individual case. However, on average, a mesothelioma asbestos claim can take anywhere between 6 and 18 months.
Lung cancer and asbestosis claims generally require a great deal more evidence to make a successful claim, so it can take more time to reach a settlement. This could be as long as three years from the initial diagnosis.
In asbestos cases, you generally have three years from the date of diagnosis to make a claim.
You should get in touch with us as soon as you become aware of your condition. Alternatively, if someone dies from an asbestos-related condition, the estate can make an asbestos claim after death within three years.
The asbestos claims process will look like this:
Initial legal advice
Getting medical records
Getting work records / DWP records
Writing a letter to the defendant(s)
Arranging medical examination and obtaining report
Defendant conducting their own investigations
Investigation period
Obtaining evidence for financial losses
Commencing court proceedings if necessary
The unique nature of each asbestos claim means we can't say exactly how long it will take to resolve.
Sometimes it takes up to three years from instruction for a settlement to be achieved, but one recent case we dealt with was resolved in just 10 weeks. Don't worry, though, we'll let you know straight away roughly how long your claim may take.
We'll offer many kinds of support throughout the asbestos compensation claims process, including:
Guidance on applying for state benefits and lump sum payments from the Government
Advice and help on aids for the home and nursing care
Helping you find local support groups and asbestos charities
Assistance with cost of travel to hospital appointments
Advice and assistance on making a will, taking out a grant of probate and trusts
Home visits
Assistance to the family in dealing with coroners and inquests following the death of a loved one
We can usually deal with your case on a No Win, No Fee basis, so ask us for details.
Yes. From the mid-1980s onwards, rules and regulations have been brought in to ban the use and importation of the two main types of asbestos – crocidolite (blue) and amosite (brown) – and control the use of a third – chrysotile (white). In 1999, the import and application of chrysotile was also banned and strict rules for working with existing asbestos installations have continued to be updated since, resulting in the Control of Asbestos Regulations 2012.
Unfortunately, there is no legal aid available in asbestos claim cases. However, we deal with many asbestos claims on a No Win, No Fee basis.
This means you won't pay any legal fees if your case is unsuccessful, providing you have the right insurance. Don't worry, though, as we can help you source it.
Since 1972, companies are required by law to take out Employers' Liability Insurance, making sure they're covered for the illness or injury of any of their employees. If the employer has ceased trading, the insurer is then responsible for any settlement. It's the duty of a good law firm to use their experience, knowledge and resources to track down insurance firms and make sure they pay.
If the employer didn't have any insurance (pre-1972, it wasn't compulsory), the Government's Diffuse Mesothelioma Payment Scheme (DMPS) is available. This scheme is based on a tariff compensation system factoring in your age and when you were diagnosed.
Whether you've made a civil claim or not, there is a Government lump sum payment available to all victims of mesothelioma. Most Asbestos Solicitors will sort this automatic entitlement out almost immediately, as these funds can be made available within a few weeks of diagnosis.
If you have not made a civil claim or contacted a Solicitor, it's still possible to claim this Government lump sum payment for mesothelioma. Where possible, it should always be claimed during the affected person's lifetime. If, however, the person has died, the husband, wife, civil partner or child should apply for this payment within 12 months of their death.
This is unique in that it is the only automatic payout for a disease offered by the Government. Anyone with a diagnosis of mesothelioma is entitled to an award, whether the sufferer had any past asbestos exposure or not. Awards are banded by age and time of diagnosis. Sufferers of other asbestos-related diseases could also claim a lump sum payment, dependent on the level of exposure and their respiratory impairment.
There are many other state benefits available for people who have been diagnosed with an asbestos-related illness. We can help you to access these benefits when making your asbestos claim. They can include:
An application for a Blue Badge can also be made.
If you have been diagnosed with an asbestos-related disease, your first step is to get independent legal advice.
For a Free Claims Assessment or to start your Asbestos Claim, call our Personal Injury solicitors or ask us to call you back and we will help you.
Get in touch, today!
Fill in the form below to get in touch with one of our dedicated team members, or call our team today on: 0808 239 0144