The Importance of Reporting Abuse to the Police
Posted on: 1 min read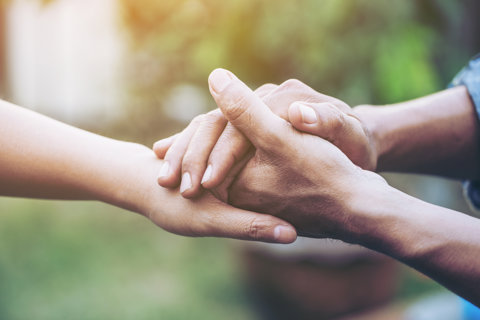 This article was updated on 13 July 2022.
Reporting any kind of abuse to the police can be extremely difficult. Many people understandably feel daunted by the process and what it will involve. The police might ask for details that are difficult to revisit, and this can deter survivors of abuse from coming forward.
Many survivors of abuse feel that pursuing a criminal conviction allows them to have a sense of closure, as they've finally been able to disclose their experiences and see justice carried out.
If you've experienced abuse, whether it's physical, sexual or psychological, our specialise Abuse Lawyers could help you. For free legal advice, contact our Abuse Claims Solicitors.
What Happens When you Report Abuse to the Police?
Firstly, you'll need to report the abuse to the police to begin a criminal investigation. This can be done by calling 101, attending your local police station or online through your local constabulary website. Your report will be dealt with by officers who specialise in abuse cases.
After your initial report, the police will begin the investigation process. They will take a statement from you, look through relevant records and seek witness statements. This could take some time to conclude.
The interview may be conducted in a place other than the police station. The location of the interview will ultimately be decided by the police but there is a strong possibility it will take place in a separate building or allocated suite in a police station.
It is likely that the police will film your interview, this is purely for the purpose of it being used in Court if needed. The police will keep a recording of your interview to be used in case you are unable to give evidence in Court.
Once the police have finished their investigation, they will pass this information to the Crown Prosecution Service (CPS). The CPS will then decide if they feel that there is sufficient evidence to bring charges.
If the CPS decide there is enough evidence to charge your abuser, there will be a Court case.
If your abuser pleads guilty, the Court will set a Hearing to deal with sentencing and you may be asked to give a statement on how the abuse has impacted you.
If the abuser pleads not guilty, then a trial will need to take place to decide if they are guilty or not and the case will move on to a criminal trial.
The length of the Court case can vary from a couple of days to several weeks. This can be difficult for survivors of abuse to deal with as they will be questioned by the defendant's barrister about their accusations. However, there are steps which can be put in place to make this situation easier to manage, including:
answering questions via video link;
sitting behind a screen.
Once all of the evidence is heard, a jury will return their verdict.
If your abuser has been found guilty, a Judge will decide on the appropriate sentence.
Can I Remain Anonymous When I Report Abuse?
Many people put off reporting their abuse to the police because they don't want others to find out about what they've been through.
If you're a victim of a sexual crime, you'll be granted anonymity. This means that if the matter goes to Trial, you won't be named in the Court documents or any media reports. However, if you feel it will help to raise awareness or encourage others to come forward, you do have the right to waive your anonymity.
If you feel that reporting any kind of abuse will make you unsafe, you may also be able to request anonymity or have reporting restrictions put in place.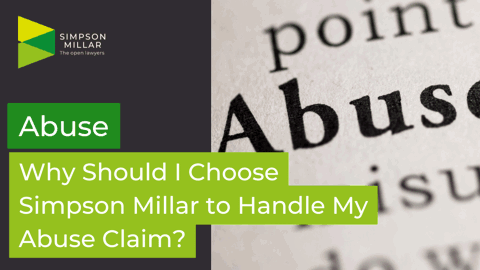 How Will I be Supported Throughout the Process?
The process of having your abuser prosecuted can be emotionally draining and it will involve being questioned about the abuse you've suffered. However, the prosecuting process is sympathetic to the victims of abuse, and you'll be supported during each stage of the process.
The police will provide you with access to Victim Support, who should offer you advice and guidance. This support will continue from your first report of the abuse until after the sentencing. In most cases, Victim Support will provide you with one contact who will be dedicated to providing support in your specific case.
If you wish to pursue a criminal prosecution of your abuser and you're unsure how to proceed, please contact our specialist Abuse Claims Solicitors and we'll be able to advise you further.
Want to speak with our abuse claims team in confidence?
Fill in your details and one of your team will call you back