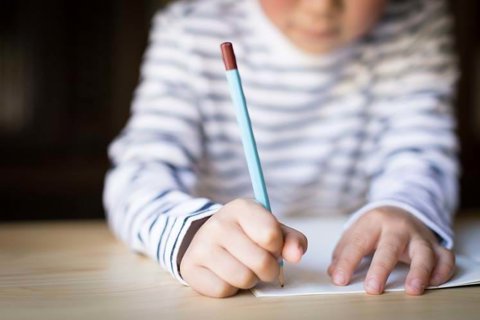 Report Reveals Shocking Failings at Residential Schools
Posted on: 2 mins read

This month, the Independent Inquiry into Child Sexual Abuse (IICSA) released their 19th report investigating sexual abuse by teachers and students in 13 residential schools, as well as eight that have now closed.
Since the inquiry was launched, it has looked at concerns surrounding the sexual abuse of children in both 'residential and educational settings', as well as the quality of existing support and legal processes available for victims of child sexual abuse.
We've acted on behalf of a number of people involved in this inquiry, both in the investigation of institutional responses to allegations of child sexual abuse involving the late Lord Janner of Braunstone QC and in relation to children in the care of Lambeth Council.  
We'll talk through what the latest report revealed in this article as well as the recommendations that have been made.
If you've been affected, our expert Abuse team could help you. Get in touch for initial advice, we'll let you know if you have a claim so you can decide whether you'd like to go forward.
What did the Latest Report Show?
The report was split into two phases, the first looking at 'residential specialist music schools and residential schools' and the second covering 'a variety of other types of schools'.
One of the most disturbing findings of the report was the prioritising of reputation over student wellbeing in the specialist music schools examined. Often, the image of both the schools and musicians was put before potential victims of sexual abuse when allegations were made.
A similar response was found in independent and state schools when concerns were raised about 'well-liked and generally respected' members of staff.
In the observation of residential special schools, the report found that while children with disabilities are three times more likely to experience sexual abuse, there have been relatively few convictions.
As children with disabilities often find it more difficult to talk about their abuse, the report recognised a need for 'a positive culture of safeguarding' in schools, especially in setting where students are especially vulnerable.
While there has been 20 years of 'enhanced focus' on safeguarding in England and Wales, the report found that schools still are not as safe for children as they should be.
"When parents send their children to school, they trust the school staff to nurture their child and provide a safe space for them to learn and grow. The instances of abuse that are contained in the report are very disturbing and will have a lifelong impact on the victims. The report highlights many failings in current systems of protections, regulation and oversight and makes recommendations to help remedy them."

Nathalie Swanwick,

Abuse Claims Solicitor
What Were the Report's Recommendations?
Recommendation 1: Residential Schools
all special residential schools should be inspected against the same quality standards used in children's homes in England and care homes in Wales;
boarding schools and residential special schools should let inspectors know of any allegations of child sexual abuse or other serious incidents taking place in the school;
a system of licensing and registration should be introduced for educational guardians responsible for international students – this should include Disclosure and Barring Service (DBS) checks.
We are saddened to hear the findings of this latest report by the IICSA, and we hope the Department for Education and the Welsh Government implement the recommendations put forward as a matter of priority.
The IICSA will release its final report later this year which will put forward their recommendations on changes to the law and whether a national Redress Scheme should be introduced for victims of child sexual abuse.
We were instructed by a core participant in this part of the inquiry and we look forward to seeing the recommendations put forward which are likely to shape the way Abuse claims are made in future.
Get in touch with the UK's Number 1 Education Law team today!
Fill in the form below to get in touch with one of our education law team, or call our team today on: 0808 239 9764