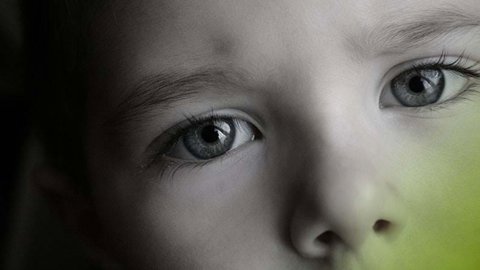 The Lambeth Children's Home Redress Scheme - What You Need To Know
Posted on: 2 mins read

We're currently representing individuals who are bringing Abuse Claims under the Lambeth Children's Home Redress Scheme.
The Lambeth Children's Home Redress Scheme is a scheme that was introduced by the London Borough of Lambeth Council to award compensation to victims of non-recent sexual, physical and/or psychological abuse.
It's intended to provide comprehensive redress to applicants and allows applications from the estate of an applicant who is deceased.
A person is eligible to apply if they were a resident/visitor at a Lambeth Children's Home or Shirley Oaks Primary School.
The scheme isn't limited to abuse carried out by staff members - it also includes abuse carried out by other individuals. In addition, applications will be considered where the abuse has been committed by another child.
The scheme also allows applications where the abuse was committed by a foster carer, providing the applicant was removed from a Lambeth Children's Home into a foster care placement.
A list has been produced by The London Borough of Lambeth of the children's homes that the redress scheme applies to.
An individual may also be eligible under the scheme even if they've already made another compensation claim from the Council, Criminal Injuries Compensation Authority or other third party - i.e. direct from the abuser. The scheme will treat any previous payments as an interim payment.
Usually the time limit in which Court proceedings must be started for abuse in childhood is by their 21st birthday. In special cases, however, the Judge may use their discretion to allow abuse cases to proceed outside the usual time limits depending on the circumstances of the case. The Scheme doesn't have any time limits providing the application is received before 5pm on 1st January 2020.
Update – The London Borough of Lambeth has now extended the deadline for applications under the Lambeth Redress Scheme until 5pm on 1 January 2022.
Each eligible applicant is entitled to:
A written apology acknowledging what has happened, providing an acceptance of responsibility and giving an assurance of the measures which have been taken to prevent any further repetition


A meeting with a senior representative of the Council so that the applicant can feel that they've been heard and acknowledged by the Council


A Harm's Way Payment


Appropriate counselling or other therapeutic, psychological or psychiatric support


Specialist advice, support and assistance to obtain housing, appropriate welfare benefits, access to further education and suitable employment; and


An individual Redress Payment/Compensation Payment.
Harm's Way Payment
A Harm's Way Payment of up to £10,000 will be paid to a victim who can establish that they lived in a harsh environment.
This means that the person lived in an environment that caused the person to fear or apprehend that they would be subject to:
Immediate physical abuse and mistreatment and/or


Sexual abuse; and/or


Neglect; and/or


Cruelty
Individual Redress Payment/ Compensation Payment
An award will be paid to compensate the applicant for the harm they have suffered.
The amount of the payment should fairly reflect the severity of the abuse, as well as the hurt, fear and humiliation the applicant has experienced and the lifetime consequences the abuse has caused. The awards will be calculated by reference to a tariff which forms part of the scheme.
If you would like to find out if you're eligible to make a claim, please contact our Abuse Solicitors for more information.
For more than 20 years, our specialist Solicitors have been helping abuse victims get the justice they deserve.
Want to speak with our abuse claims team in confidence?
Fill out your details and someone will get in touch to help you