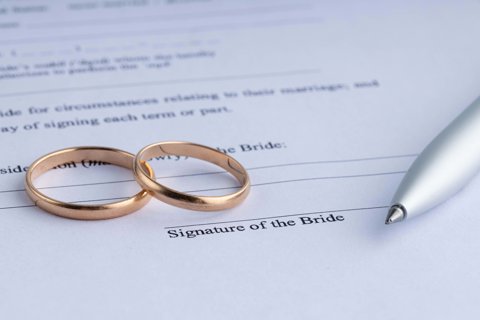 Who Needs a Prenuptial Agreement?
Posted on: 2 mins read

When you're planning on getting married, there are a lot of things that you will be thinking about. Something else you may want to consider is a Prenuptial Agreement with your partner. But who needs a Prenuptial Agreement, and how does it benefit couples? Here is everything that you should know.
What is a Prenuptial Agreement?
A Prenuptial Agreement (also referred to as a Pre-Nup), is a document which provides details of the assets between a couple to be wed, and how said assets will be divided if they were to ever get divorced. Although they are not legally binding, if a Prenuptial Agreement is presented in court, they are almost always seen as valid.
Once you are married, all your personal assets will likely become shared, such as your finances and any properties that are purchased. A Prenuptial Agreement will cover any important or expensive assets such as these, so in the event of a divorce, there are no nasty surprises or unexpected payments.
A Prenuptial Agreement essentially allows you and your partner to rationally decide who is entitled to what in the event of the marriage ending – at which time, doing so may become more difficult.
What are the Benefits of a Prenuptial Agreement?
As well as giving couples the opportunity to secure their assets, a Prenuptial Agreement can also:
prevent you from incurring debts from your partner;
protect your children's inheritance, or any assets that they may have;
secure any inheritance that has been passed to you by your family;
allow you to remain as sole owner of your business;
let you choose where your assets and finances go, as opposed to a court deciding.
Where Family Law Solicitors Come in
If you are considering creating a Prenuptial Agreement with your spouse to be, then get in touch with one of our expert Family Law Team. With the help of one of our talented team, you can feel confident that your Prenuptial Agreement will be fair and professional. You should also get in touch if you would like to ask any questions; we are here to help.
If you would like to speak to one of our family law team about a pre nup
Fill in your details and one of our team will call you back