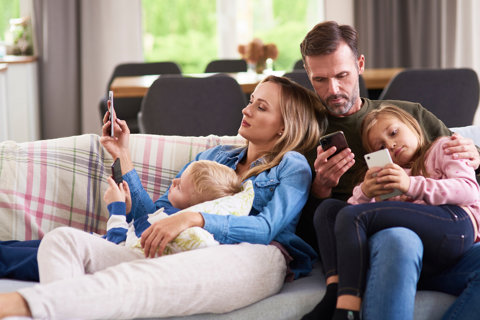 More and more couples across England and Wales are living together without getting married, but many mistakenly assume they have the same legal rights as a married couple, especially if they've been living together (cohabiting) for a long time.

But this isn't actually the case, so in this article, we want to dispense with a few myths and outline some of the legal facts behind cohabiting with your partner.
For initial advice get in touch with our Family Law Solicitors.
Your Partner Can Access Joint Bank Accounts if You Split Up
If you have a joint bank account, you both have full access to it, even if only one person pays into it. So if you split up, you can both still legally access the funds in the account. Therefore, if you're the sole person depositing money into a joint account and you separate from your partner, it's a good idea to close the account as soon as possible.
You're Only Liable for Debts in Your Own Name
Similar to with bank accounts, you're only liable for debts in your own name, and not any debts solely in your partner's name. You might, however, be responsible for debts which are in joint names or debts which are joint and several. So if a creditor is owed money from one partner, they may pursue the other partner for their respective share of the debt.
In England and Wales for example, if you owe Council Tax, you and your partner are responsible for the debt, regardless of if only one of you contributes or not. And if you served as a guarantor for your partner, and they amass debt which they can't pay, you may be held legally responsible for paying it.
No Automatic Parental Responsibility
If you move in with your partner and they have their own children from a previous relationship, you won't automatically be granted Parental Responsibility or be named as their guardian.
If you'd like to know more about what it means legally to live with your partner, then get in touch with one of our Family Law Solicitors. We can advise on all the legal implications of cohabiting and help you draw up a Cohabitation Agreement, so you can formalise various aspects of your relationship to give you greater legal protection.
Cohabitation Agreements are legally binding in England and Wales providing that the agreement is written correctly.
Whatever Family Law issue you're facing; we've got the right experts on hand to help you.
Fill out your details and and one of our team will call you back