Divorce Applications Rise by 50% After Introduction to No Fault Divorce
Posted on: 2 mins read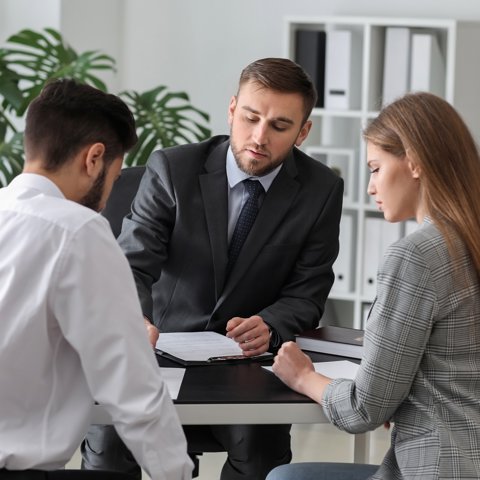 After the introduction of No-Fault Divorce in April 2022, applications for divorce have risen by 50%.
In the week following, over 3000 applications were made. These figures (provided by HM Courts and Tribunals Service), suggest that the new form of divorce has provided many couples with a better opportunity to split when they feel it is right, without blaming one another for the marriage breakdown.
Prior Statistics and Other Effects on Divorce Rates
Within the U.K., the average yearly divorce rate is 42%, which on average means slightly over 100,000 parting couples. According to the Office of National Statistics, there was a 5% fall in divorces in 2020.
The pandemic provided thousands of married couples with the chance to spend more time together, positively affecting many struggling relationships. However, the introduction of No-Fault Divorce more than made up for this slight decrease.
With the minimum marriage age being raised from 16 to 18 earlier this year, a change that we feel is very much welcome and long overdue, divorce statistics could be affected further – with slightly more time to spend considering marriage, many people may decide that they do not wish to. Or, within the added two years, something may happen which could result in a planned marriage not taking place.
The most important thing is that 16- and 17-year-olds will no longer be able to legally marry another person, another aspect which could bring down divorce numbers.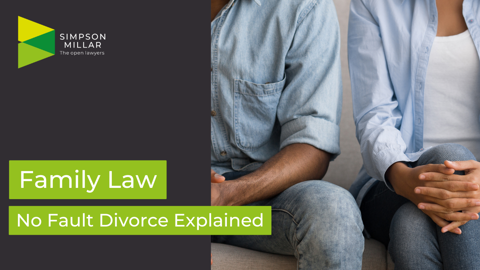 What is No-Fault Divorce?
No Fault-Divorce gives couples the option to split when the marriage has irretrievably broken down for any reason, as supposed to one of the five facts. Before this, the facts required for a divorce were as follows:
Adultery;
Unreasonable behavior;
Separation for two years;
Separation for five years (only one party needs to consent to divorce if this is the case);
Up until the 6th of April 2022, one of these facts needed to be proved when applying for divorce. Without one of these facts occurring in a marriage, a couple would have to remain married. This meant that many unhappy couples would remain legally married – albeit separated - despite not wanting to be. Thankfully for many, this is now a thing of the past.
Questions answered about No Fault Divorce
Put simply, more people have been applying for No-Fault Divorce since its introduction, because it has made parting ways more accessible. The statistics which have been made public suggest that many people prior to the No-Fault Divorce Bill being passed have been unhappy within their marriages for potentially years.
No-Fault divorce has provided many people with the opportunity to amicably separate from their ex-partner without a need for the 'blame game', preventing stress and conflict; it is also much cheaper than the previous Divorce proceedings.
As well as not needing any wrongdoing to take place, No-Fault divorce cannot be contested, unless in extremely limited circumstances. No-Fault Divorce means that people can leave a situation that they feel they are unable to remain in, whether one of the five facts have been broken or not.
As well as this, their ex-partner is unable to contest their decision for divorce, which often leads to one party feeling trapped within their marriage.
No-Fault Divorce has also been created with the understanding that not everybody is able to access the law; complicated and outdated legal jargon often creates a barrier between people and their need for legal advice or assistance.
Prior Divorce proceedings would use terms which to many people would be completely unclear, such as Decree Nisi and Decree Absolute: these terms have been replaced with phrases which are much easier to understand (conditional order & final order).
Separating Together – Another Amicable Option
If you are considering a Divorce but are concerned with the conflict that may arise, Simpson Millar exclusively offer a service to separating couples which will allow you to part ways in the most amicable way possible.
This is called Separating Together; this service provides you and your ex-partner with the same lawyer to deal with the Divorce proceedings, which will cut your legal costs, and disputes, by a considerable amount.
If you have any questions about No-Fault Divorce, Separating Together, or any other queries, get in touch with our Expert Family Law Solicitors to see how we can assist you.
If you would to speak with one of our Family Law team
Fill in your details and someone will call you back