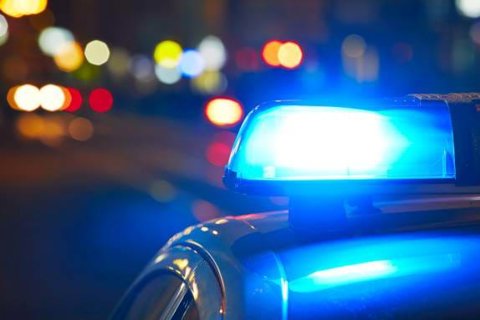 How to Report Being Abused to the Police
Posted on: 4 mins read

Coming forward and reporting the physical or sexual abuse you have suffered can be one of the hardest yet bravest decisions you can make. We understand that talking about what's happened to you can bring up painful memories and emotions, but it can also help many survivors of abuse get the closure and justice they need to move forward.
The process of reporting abuse can feel intense and daunting, but just know that you'll be offered support and counselling every step of the way. Our Abuse Solicitors can also help you report your abuse and talk you through the process in detail.
This is the usual process for reporting abuse in England or Wales:
Step 1: Filing the Police Report
You can file a report with the police by visiting your local station, calling 101, reporting the crime online or through a live chat. 
The police will ask you for a statement so they can establish the facts of your case. They might ask you to come into the station if you've completed the form online or by phone so you can talk to them in a comfortable and safe environment.
We recommend asking to speak to the Child Protection Unit or Public Protection unit, as these departments have specialised and dedicated officers who are trained in handling sexual abuse and child abuse cases.
Once they've got your statement, the police should talk you through the prosecution process, including what you can expect at each stage. If you decide you want to go through with the prosecution, the police will begin their investigation.
Step 2: Police Investigation
The police will start to gather evidence and establish the facts of your case. This might include tracking down and speaking to witnesses and interviewing anyone they believe could help the case. If there's any forensic evidence, they will collect and analyse this.
They will only speak to the accused abuser if appropriate, but this will usually happen only after they've spoken to all other witnesses and investigated any other allegations against your abuser. This way, they can put together the strongest possible case for you.
For child abuse cases, the investigation stage can in some cases go on for some time, but every investigation is different. Your investigating officers should be able to give you guidance on this.
Step 3: Charging the Abuser
The police will finish their investigation and if they think there's insufficient evidence, they might decide that No Further Action (NFA) is needed and choose not to progress your case. 
If they think there's enough evidence, they'll pass their findings onto the Crown Prosecution Service (CPS) - the authority responsible for prosecuting those charged with a criminal offence in England and Wales.
The CPS will review your case and might decide to carry out their own investigations. They will then be the ones to decide if there's enough evidence and public interest to bring charges against your abuser. As part of this, they may invite you to a pre-trial witness interview. The idea of another witness interview may feel daunting, but don't worry, you'll be given full support throughout. 
If your abuser is charged, the police will decide whether they can return home on bail or if they will be kept in police custody until the initial hearing.
Step 4: Court Case
If the CPS decide to proceed with your case, it'll be presented in the Crown Court in front of a judge and jury. First, your abuser will attend a short hearing at the Magistrate's Court before the case is referred to the Crown Court.
How long the trial will take will depend on the details of the evidence and the number of witnesses called to speak. Generally it can last anything from a few days to a few weeks.
After all the evidence has been given, the judge will sum up the details of the case for the jury; which is made up of 12 jurors.
Step 5: Sentencing the Abuser
The jury will have to reach a unanimous decision about whether your abuser is guilty or not guilty, after considering all the evidence presented to them.
If the jury finds your abuser guilty, the judge will then pass a sentence that they feel is just and right. Some sentences can be passed immediately but some judges may take time to deliberate.
If the jury agree not guilty, we understand that this will be very upsetting, especially after you've gone through what's often a long and emotionally draining process. But it's important to remember that this doesn't mean you've not been believed by the jury. It might be that the evidence presented wasn't strong enough to prove your case.
Whatever the verdict, you'll be offered full support and guidance.
Support from Simpson Millar
Whether you've already reported your abuse or not, our Abuse Solicitors could help you make a claim for compensation. While we know that no amount of money can make up for your suffering, it can help survivors of abuse get a sense of justice.
We're here for you whatever you decide. If you need help reporting the abuse you have suffered to the police, we can support you every step of the way.
Get in touch with our specialist Solicitors today for confidential advice and support and we'll talk you through your next steps.
Get in touch, today!
Fill in the form below to get in touch with one of our dedicated team members, or call our team today on: 0808 239 1287