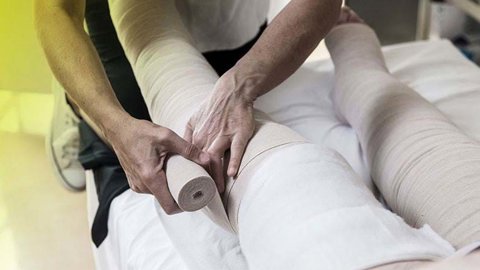 What Do I Need to Prove to Claim Serious Injury Compensation?
Posted on: 3 mins read

In order to claim compensation for a serious injury, you need to be able to show that your injuries were the result of someone else's negligence.
Our Serious Injury Solicitors have a strong track record of helping victims of serious injury get the compensation they are entitled to. For example:
If we can take on your case, our Serious Injury Solicitors will gather as much evidence as possible relating to the accident which caused your injuries, from witness statements and CCTV footage to photographs and mobile phone clips. We'll also arrange for you to undergo an independent medical assessment so the findings can be written up in a report.
This will detail the extent of your injuries and how they're likely to affect your life in the coming years, as well as any future care, treatment and rehabilitation needs you may have. We should then be in a position to prove who should be held liable for your serious injury.
For free legal advice get in touch with our Serious Injury Solicitors. We may be able to deal with your claim on a No Win, No Fee basis – ask us for details.
How is Compensation Calculated?
Establishing who is at fault for your injury and proving that they're responsible is only part of making a serious injury claim. It's also essential that any compensation settlement you agree to genuinely reflects the scale of what happened to you and is enough to meet your short and long-term needs.
Your compensation will therefore be calculated to consider the severity of your injury and the pain, suffering and loss of amenity you've experienced – in other words, how your serious injury has affected your quality of life.
Any compensation settlement should also be enough to cover any significant financial losses that have been caused by your injury. For instance, you may be unable to work for a prolonged period or perhaps permanently, and you may have expensive care, treatment and rehabilitation needs for the rest of your life. This could be anything from at-home care provision to mobility aids, specialist equipment and making adaptations to your home to enable you to live as independent a life as possible.
A serious injury compensation settlement must bear in mind your specific needs and circumstances, otherwise it simply won't be fit for purpose. That's why you need to speak to a Solicitor who specialises in serious injuries in order to make a claim for compensation. Our Solicitors have many years of experience in proving liability (fault) for a serious injury and claiming appropriate compensation settlements from the party responsible.
We may also be able to push for you to receive an Interim Payment if there is an urgent need for you to receive funds straight away. This would mean that you'll be able to access the care and support you require without delay, rather than be forced to wait for the legal process to be concluded in full. However, getting an interim payment isn't guaranteed, particularly if the party you hold responsible hasn't admitted liability. We can advise you on this once we understand the specifics of your case.
Get in touch, today!
Fill in the form below to get in touch with one of our dedicated team members, or call our team today on: 0808 239 3227