Asbestos Claims After Death
If your loved one has died from an asbestos-related disease caused by their workplace, our specialist Asbestos Claims team are here for you.

We're rated
'Excellent'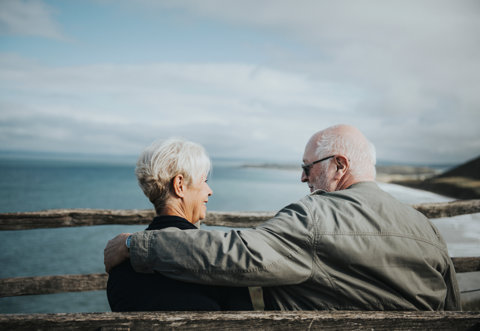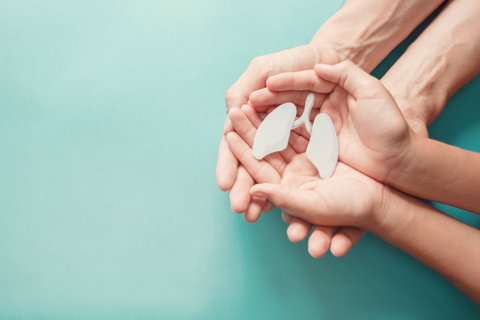 We can advise on your legal options if your family member has already passed away, and will give you all the help you need.
Get in touch for free initial advice – we almost always deal with asbestos claims on a No Win, No Fee basis.
Mesothelioma, Lung Cancer, Asbestosis and Pleural Thickening are all serious asbestos-related illnesses. We know that receiving a diagnosis of an asbestos-related illness, especially one with a terminal prognosis, can be heartbreaking for you and your family.
Some people may even be suffering from an asbestos-related illness without knowing, and it can fall to their family to receive the devastating news that asbestos has contributed to, or caused, the death of their loved one.
We've helped many families move forward with a claim after the death of a loved one from asbestos-related illness, and we are here to provide the support and expertise you need.
Can You Make an Asbestos Claim on Behalf of Someone Who Has Died?
Losing a loved one is always a very upsetting time, especially if the person could have lived longer if it wasn't for an asbestos-related disease, which could've been prevented had their workplace taken the proper safety measures.
It is possible to make an Asbestos Claim on behalf of someone who has died. The law around this can be complex to work out on your own, so that's why we offer Free Case Assessments, where we can talk you through your legal rights and the process.
Who Can Make an Asbestos Claim After the Death of a Loved One?
If the person who passed away left a valid Will, then that may dictate who can make a claim on behalf of their Estate;
If a Will wasn't left, then usually the person's spouse or next of kin will be able to make the asbestos claim;
Your loved one may have already started a claim for compensation before they passed away, so you may be able to continue to claim on behalf of their Estate after their death;
The use of asbestos was not banned in the UK until 1999, and sadly this ban came too late for many people who were exposed to the deadly fibres years ago. Since the first successful Personal Injury Claim for exposure to asbestos in 1967, thousands of people and their loved ones have been able to claim compensation after an asbestos-related illness diagnosis, and the law has helped workplace control regulations become much more rigid.
Through our years of experience dealing with these claims, we can help you understand the law around asbestos exposure, and what your rights are if you or your family member developed a disease because of negligence around exposure.
You or your loved one might have been exposed to asbestos at work a long time ago, and the company could have gone out of business, but there are still ways that you can make a claim. This could be through the company's historical insurance company, or through government/company compensation schemes. We're experts in gathering evidence to work towards achieving the best compensation possible for you, no matter the circumstances of the exposure.
You generally have 3 years from the date of your loved one's death to make a compensation claim on behalf of their estate. When you're ready, our friendly and experienced team are here to listen to your situation, and see if you could be eligible to make a claim on behalf of your loved one.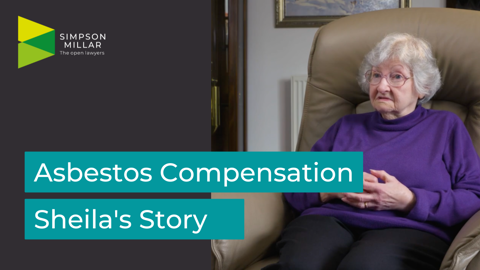 How we helped Sheila following the death of her husband from Asbestos Exposure
We helped Sheila after her husband became ill and eventually passed away from cancer which he got from being exposed to asbestos at work. We were able to help her claim compensation and ensure her and her family were financially secure. 
How the Asbestos Claims After Death Process Works
Here is what you can expect if we take your claim forward once you get in touch with us.
We Trace the Insurance Company/Employer

If a claim wasn't started already before your loved one passed away, we will get to work on tracing the employer that was responsible for exposing them to asbestos. Even if their workplace stopped trading years ago, we can usually find the insurance company who insured the workplace for claims such as these, and bring a claim against them.

If we're unable to trace an insurer for a company that has gone out of business, there may be a government or company scheme we can make a claim to. We've helped many people who were exposed to asbestos at the same place, so the database we have can make your claim easier.

We Gather Evidence

Our expert lawyers will then gather the relevant documents to make your case as strong as it can be. These could be old payslips, employment records, and medical records. We'll take all factors into consideration to see what the cause of yours or your loved one's illness was, and how it affected your life.

We Send a Formal Letter of Claim

We then send a Formal Letter of Claim to the company that exposed the person, or their insurance company if the company are no longer training. This will set out the details of the case.

We Settle your Claim

If the other party agree to settle and further evidence isn't needed, your claim could be settled within 9-12 months of us taking it on. If your claim is more complex, it may take longer, particularly if it needs to go to Court, but we will be by your side throughout to help and support you.
Why Choose Simpson Millar for your Asbestos Claim?
Our Asbestos Claims team are not only experts in their field but are also great listeners, who will put yours and your family's needs first. Workplaces have a legal duty of care to protect employees from the dangers of asbestos exposure, so you shouldn't have to live with the devastating impacts of negligent exposure that could and should have been prevented.
The law can be complicated, but we do everything in our power to make it straightforward for you and help you get the justice and compensation you deserve. We almost always operate asbestos claims on a No Win, No Fee basis, which can ease any financial worries you may have about your claim – just ask us for details of how No Win, No Fee works.
You can trust in us to work hard to settle your compensation claim as quickly as possible, so you can live the rest of your life comforted by the security that you and your family can be provided for.
FAQs about Asbestos Claims After Death
The exact amount of compensation you could receive will vary depending on your circumstances. We achieve thousands of pounds of compensation for families affected by asbestos exposure every year. Every situation is different, so we'll take into account factors such as:
The pain and suffering you and your loved one went through;
Medical treatment they received and what their care needs were;
Any loss of income suffered as a result of the death of your loved one;
Funeral expenses;
Any other impacts their disease had on their lifestyle, or yours.
We pride ourselves on being open and honest, so once your Asbestos Claim Solicitor finds out more about your case, they'll be able to give you a more accurate picture and work hard towards the best compensation for you.
The time limit for making an asbestos claim after the death of someone is usually 3 years from the date of their death, providing they died within 3 years of their diagnosis. The law on this can be complex, and we know it can be a very difficult time for families and loved ones, but we'll make things straightforward for you.
If someone unfortunately passed away part-way through making their clam, then a representative of their estate can continue the claim on behalf of their estate. We will help you establish who the correct person will be to take forward the claim on their behalf.
Once this has been determined, the asbestos claim can then proceed.
If the original claimant passes away, certain parts of the claim will change slightly. In many cases, the compensation being claimed will increase, because expenses can now be added to the amount, such as:
the cost of the funeral;
a statutory bereavement award;
loss of income for a dependent.
Yes, you may be able to claim a bereavement award if your loved one has passed away due to an asbestos-related disease. This is a figure set by the government and is currently £15,120 for the death of a spouse.
We could consider this as part of your claim – feel free to get in touch with us for more information.
We take on most asbestos claims on a No Win, No Fee basis. This means you won't pay any legal fees if the claim is unsuccessful. There are no hidden costs and we'll keep you fully informed throughout.
Get in touch with our Industrial Disease team today, we'll listen to your situation and give you as much information as possible.
Asbestos-related diseases usually develop slowly, with symptoms only occurring many years, or even decades, after the person has left a workplace where they were exposed. This can make it difficult to pinpoint exactly what or who is to blame, especially when your loved one has passed away. We have extensive experience and lots of historical information relating to asbestos-related claims. We'll make things as clear as possible for you, helping you trace employers, their insurers and potential witnesses.
Sometimes, the employer responsible for asbestos exposure is no longer trading. We could still help you make a claim against their insurance company or through a UK Government or company compensation scheme.
Our Asbestos Claim Solicitors will investigate your loved one's working history and explore every possible course of action to achieve compensation. Contact our specialists today for a Free Claims Assessment. 
Asbestos can also affect family members, who may have come into contact with harmful fibres when an exposed family member came into the home with asbestos fibres on their work clothes.
This is known as 'secondary exposure', and is a common cause of mesothelioma in people who have not been exposed to asbestos in the workplace themselves.
We have helped many people claim compensation in these circumstances - if you've been diagnosed with an asbestos-related illness but have never worked with asbestos, this may explain how the disease was caused. You can still claim compensation in these circumstances, as the employer's duty of care extends to the families of workers they expose.
Get in touch, today!
Fill in the form below to get in touch with one of our dedicated team members, or call our team today on: 0808 239 0144