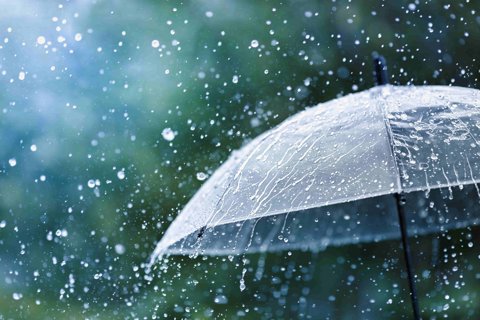 Understanding your legal rights if you are injured in wet weather
Posted on: 5 mins read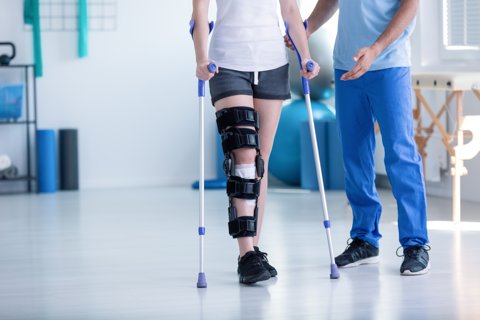 When the weather turns and wet weather conditions are here, there are more injuries from accidents which occur. Depending on where the accident occurs and the circumstances this could mean that you were eligible to claim compensation.
Injuries due to wet weather can cause serious long-term problems. Injuries can include the following:
Shoulder injuries
Arm Injuries
Broken bones and dislocated joints
Muscle and tendon sprains
Damage to vertebrae or ruptured discs in the back
These injuries can have a massive impact on someone's life if they are unable to work or they have long term condition as a result which can affect their daily life.
 Injuries at work during wet weather
If you have to work outside as part of your job, there should be protections in place to prevent these accidents occurring where possible. Your employer has a duty of care to make sure you're protected at work from the dangers of wet weather. Ways in which they can help prevent this include providing appropriate clothing, training, equipment to enable you to safely carry out your job. If your employer fails to appropriately protect you by providing the right training or not giving you the right equipment, you could be claim compensation if you are injured as a result.
An example of the scale of this problem is highlighted by stats released by The Health and Safety Executive (HSE) who recorded that over 100 NHS staff at just 1 NHS Trust had problems of slipping and falling on wet floors over  period of 2 years. Slipping and falling due to wet flooring can cause serious injuries. This can leave people with long term medical injuries due to someone else's negligence when there is wet weather.
If you've ever slipped or fallen because of the wet weather and it wasn't your fault. You might be able to make a claim against a workplace with slippery flooring, a business or even a vehicle driver.
Road Accidents in wet weather
If you're also driving on wet roads, there can be serious road traffic accidents for yourself, other drivers, pedestrians and other road users. In 2019, it was found that 4,971 accidents in the rain caused serious injuries or death.
It is everyone's responsibility to look after one another when driving and ensuring we all drive in a sensible manner taking the weather conditions into account. When driving in the wet weather make sure to:
Use dipped headlights.
Give yourself more time to react (increasing the gap between you and the car in front)
Keep your eyes on the road
Make sure to drive safely and slowly
Anticipate others actions and be prepared
This could help prevent road accidents and ensure that everyone is as protected as they can be whilst driving in poor conditions.
Legally if you are involved in a road collision and you are not at fault you can make a claim for compensation. This will usually be paid by the negligent party's insurance where it is available. Getting an injury from an accident on the road can be traumatic. Not only are you concentrating on your recovery but there is additional financial burden if you are unable to work and, in some cases, support your family. Our Personal Injury lawyers. We will make sure you receive compensation you deserve on a No Win, No Fee basis.
Accidents in a Public place
Businesses have a duty not just to make sure their employees are safe but also their customers or people visiting their premises. If you've had an accident in a public place due to wet flooring, you may be entitled to compensation. There should be reasonable measures put in place to ensure that they prevent injuries happening.
By making a claim for your accident or fall in a public place, we will seek compensation which can include rehabilitation and support needed for your recovery, recovering financial losses and future losses.
There are many things which can be sighted as neglect including:
Lack of training
Lack of preventative measures in place
No warnings should there be a wet/slippery environment
Our clients rate us as
'Excellent'

4.5 out of 5 based off 2454 reviews
Who would be legally responsible if you have an injury?
If you've slipped in a shop or business or even at work, you can claim against:
The employer
A local authority
Those responsible for a certain part of the building
If you however have a road accident due to bad weather, you can claim against:
The other driver's insurance company
The local authority
Our Personal Injury solicitors and Road Traffic Accident lawyers can give you a fee case assessment and if we are able to help we will work on a No win, No Fee basis so there is no financial risk to you or up front costs. The specialist team will help regarding seek compensation following an accident, ensuring you're not financially worse off which can help support your family too.
What evidence can help with your claim?
Our specialist team of solicitors will gather evidence regarding your claim to ensure we can try and get you maximum compensation for which you are eligible. Evidence can include:
Incident reports
CCTV footage
Pictures of the injuries
Witness statements
Medical reports/records
Verification of lost wages (if you're off from work)
How our Personal injury Solicitors help?
If the wet weather has caused an injury and it wasn't your fault. Our solicitors will make sure they provide you with the best possible advice regarding your claim. We'll give you a Free, No Obligation Case Assessment. If we are able to help we usually work on a No Win, No Fee basis.
We have helped countless people make a claim, here is one example where we fought for our client  and successfully claim damages of £37,500 compensation after a Slip and Fall Accident on a wet floor.
We have countless examples of where we have been able to help people at work, on the road or in public places claim compensation.
We will make sure to work hard to get you the compensation you deserve regarding your accident. Our goal is to help you receive the right benefits and recovery that you may be eligible to claim for.
Get in touch, today!
Fill in the form below to get in touch with one of our dedicated team members, or call our team today on: 0808 239 3227