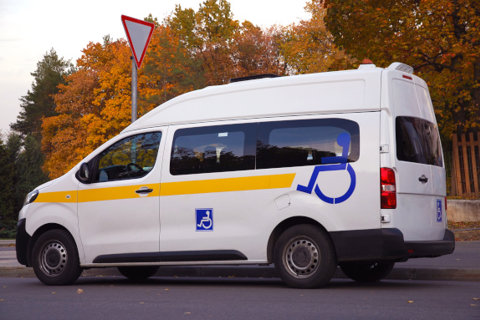 Home to School Transport for Secondary School Children
Posted on: 2 mins read

Your Local Authority has a legal duty, set out in section 508 of the Education Act 1996, to provide your child with home to school transport if they are eligible. This includes any children who are transferring into secondary education, aged from 11 to 16. This is so children can get to their school or educational institution. 
There are a number of different reasons why your child could be eligible to receive free home to school transport in secondary school. This includes:
Any child between the ages of 8 to 16 and their school is more than 3 miles from their home address
Any child who would have to walk to school, could not reasonably be expected to walk because their route to school is unsafe
Any child with Special Educational Needs (SEN), a disability or mobility problems no matter how far their school is
You (as the parent) receive the maximum entitlement to Working Tax Credit and one of the following applies:

Your child is aged between 11 and 16 and their nearest suitable school is more than 2 miles from your home but within 6 miles, and there aren't three or more suitable closer schools
Your child is aged between 11 and 16, and their nearest suitable school is more than 2 miles from your home but within 15 miles but it's their nearest preferred school on the basis of religion or beliefs.
If you think that your child could fall into one of these eligibility categories, you should start by checking your Local Authority's website for more information on home to school transport in your local area. Each Local Authority operates differently and will have their own guidelines and policies in place.
If your child has Special Educational Needs and has an EHCP (Education, Health and Care Plan) you should be aware that home to school transport is not provided for in their EHCP for when they start secondary school.
As a result, it's really important that you raise the issue of home to school transport when your child is due to transition to secondary school. Talk to your SEN Caseworker as soon as possible, to make sure appropriate arrangements can be considered carefully and put in place in time to support your child.
The Government did decide that young people had to stay in education until they are 18 years old back in 2015, but they didn't increase the age range for free transport so your child could lose their entitlement to free transport to school once they reach 16 years old.
But if your child has an EHCP in place, you could ask your Local Authority to help. If you're struggling to get transport to school for your 16 year old child, call our Education Solicitors and SEN Lawyers and we can tell you where you stand legally.
If you are worried that your child isn't getting the support they need from your Local Authority for home to school transport, get in touch with one of our Education Law Advisors to see how we can help you.
Contact our Leading Education Law Team for Help Today