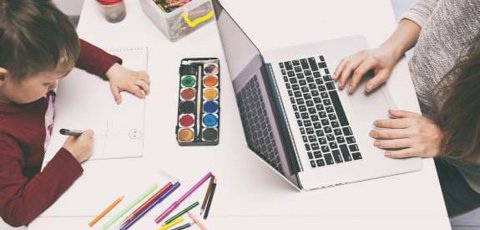 What Does an EHCP Entitle You To?
Posted on: 3 mins read

An EHCP (Education, Health and Care Plan) identifies your child's Special Educational Needs (SEN) and should entitle them to the right provision they need to support them.
It is your Local Authority's responsibility to carry out an Education, Health and Care Needs Assessment if you or your child's school ask them to. The assessment helps them work out if your child needs a proper plan in place.
If so, your child might be entitled to:
Special education provision in their current school
Therapy such as Speech and Language, OT or physiotherapy
A placement in a mainstream with an ARP (alternative resource provision) or at special school
Anything else they need to get the most out of their education, such as home to school transport
Health and social workers to help them outside of their education
There are many other provisions that a Local Authority could make to make sure your child is fully supported, but with budgets getting tighter and EHCPs often left vague, you may have to put a case forward if you think your child isn't getting enough.
You can do this by speaking to your Local Authority, trying mediation, or by making an appeal to the SEND Tribunal.
As an Education Law Solicitor, I understand if you have a child with SEN, you probably know how difficult it can be to get your child the right provision. Getting help from an Education Lawyer means you'll have an expert to fight for your child's needs if you feel they're not getting what they are entitled to.
Can I Get DLA if My Child Has an EHCP?
If you look after a child who has Special Educational Needs and Disabilities (SEND), you might be entitled to certain benefits such as Disability Living Allowance (DLA) whether they have an EHCP or not.
You can visit the gov.uk website to read about what you're entitled to.
Do You Need a Diagnosis for an EHCP?
You don't need to have a formal diagnosis to apply for an Educational Health and Care Needs Assessment, but you will likely have to identify your child's Special Educational Needs when applying.
A diagnosis might already be underway, but there is no need to wait.
Your school can help you with your application as well as our team of Education Law experts if you'd like us to.
What's the Difference between IEP and EHCP?
An Individualised Education Plan (IEP) is completely determined by your school, whereas the law determines an EHCP and so your Local Authority is under a legal duty to put it in place.

They both do similar things, but an IEP is focused solely around your child's education specifically at the school that puts the plan in place. An EHCP includes different sections for your child's social and health needs and their school placement.
You can read more about the different sections of an EHCP and what they mean here.
Need advice about an EHCP or another Education Matter?
Request that one of our team calls you back to see if we can help.