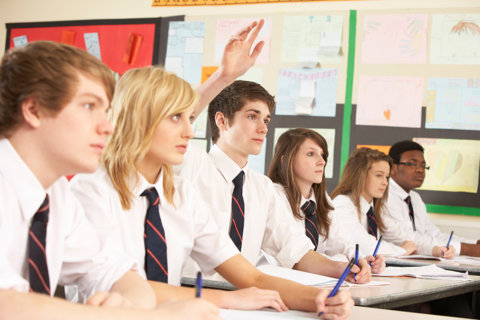 National Offer Day is often nerve-wracking and long-awaited by parents and children, as by 1st March 2022 you'll know whether your child has a place at their preferred school or not.
You'll either be sent a letter telling you whether your child has a place at their chosen school, or you'll have to log on to an online portal to find out.
If they didn't get a place, we know how upsetting this can be, so here's what you can do:
Make a Secondary School Admissions Appeal
When you get your decision letter, you'll also be sent an appeal form. You automatically have the right to appeal the decision to an Independent Appeal Panel (IAP) if you don't agree with the choice of school.
Your next steps are to:
1. Accept the School Place Offered
We know the school place your child's been offered isn't your preferred choice, but you should let the Local Authority know that you accept so your child definitely has a school place for September 2022. The IAP will understand why you've accepted, so this shouldn't have a negative impact on your appeal and gives your child a safe back-up option.
2. Fill in the Appeals Form
Fill in the form with reasons why your child should have been awarded a place at the school. You should also include an alternative school that you think would work for your child. Don't worry about packing the form full of detail because you'll have the chance to submit more evidence later on.
3. Send the Appeals Form before the Deadline
You need to send the form before the deadline, which should be set out in your decision letter. You should be given at least 28 days to appeal. It's important that you submit your appeal form in time as the hearing should be held as soon as practicable.
4. Submit more Evidence 
After you send your appeal form, you'll be sent some information on the deadlines for when you need to submit your evidence by and the date of the hearing.
This might be the hardest part of the admissions appeal process because you need to submit strong evidence with your child at the centre of your argument. This can be difficult if you're feeling stressed, but our Education Lawyers can use our expertise to help you to prepare your written appeal.
5. Prepare Questions for the Admissions Authority
You'll obviously want to know why your child didn't get into their chosen school, but it's also important to think about what else you want to ask the school. For example, the school's case may include that they cannot accept more children due to the lack of communal space such as corridors or dining halls. So, you may wish to ask whether measures such as one-way systems or staggered lunches have been considered to avoid these problems.
6. Attend the Hearing
There will be 2 stages of the hearing. Stage 1 might include all the parents appealing for places at the school, as it will focus on the school's situation. And Stage 2 will involve just you, the school's representative and the IAP as it will focus on your child's personal circumstances. It's really important that you go to both stages of the appeal, so you can put a strong argument forward.
7. Wait for the Final Decision
The written decision should be issued within 7 calendar days of the appeal hearing. If you're successful with your appeal, you can start arranging for your child to go to your preferred school in September. If you're not successful, you sadly can't take things further unless you think the decision-making process was unlawful in any way. But, you can put your child on the school's waiting list as popular schools often have this option.
How We Can Help You
Our Education Lawyers have years of experience in appealing school admission decisions. We know how emotional this time can be, as you just want what is best for your child.
The appeals process is time-consuming and can be quite technical as it is very deadline focused. We are experts at School Admission Appeals, so if you use a specialist Lawyer, you'll be giving your child the best chance at getting a place at their chosen school.
Get in touch with the UK's Number 1 Education Law team today!
Fill in the form below to get in touch with one of our education law team, or call our team today on: 0808 239 9764