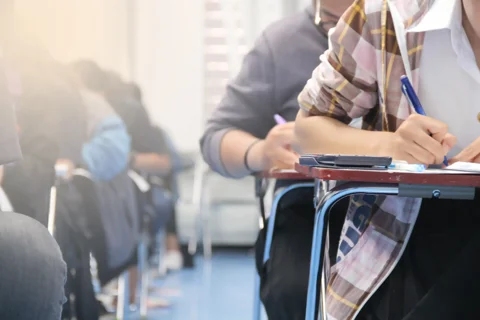 If your child has Special Educational Needs and Disabilities (SEND), they may need an Education, Health and Care Plan (EHCP). But we understand that EHCPs can be confusing.
If you're not happy with your child's EHCP, or you don't think it's giving your child the support they need, then you may wish to make an appeal to the SEND Tribunal. But there are 11 different sections of an EHCP, ranging from Sections A-K. It's important to know that there are certain sections of your child's EHCP that you can and can't appeal.
Our Education Lawyers are experts at reviewing EHCPs and lodging appeals with the SEND Tribunal. We can represent you at the Hearing or just give you legal advice where you need it.
Here is a breakdown of what each section in the EHCP means:
Section A
This part includes the views, aspirations and interests of the child or young person and their parents. This section can't be appealed but we can often agree changes with the Local Authority to this section before a Hearing.
Section B
Describes your child's Special Educational Needs (SEN). This section can be appealed if you feel the Local Authority haven't covered your child's needs appropriately and fully.
Section C
Is for your child's health care needs, which might relate to their SEN. You can currently appeal Section C, under the National Trial.
Section D
Details your child's social care needs, which can relate to their SEN or to any disabilities they may have. You can appeal this section under the National Trial too.
Section E
This section records what the outcome should be for your child. This is based on what's described in sections B-D. The outcomes should be detailed and include timescales.
The SEN Code of Practice states that they should be SMART outcomes - specific, measurable, achievable, realistic and time bound (SMART). And that they should also be personal rather than generic.
The outcomes of this section cannot be appealed, however the Tribunal can make 'consequential changes' as part of an appeal if they think it is necessary to.
Section F
This is really important as it describes the special educational provision that your child needs to meet their SEN. It should detail what kind of provision they'll need, as well as who will deliver it, and for how long.
From years of experience, our Education and SEN Laywers have found that this section is often the subject of most appeals, because it is often poorly written.
It's so important that your child has the right provision in place for their education. So if this section doesn't look right to you, get in touch with your Local Authority or lodge an appeal with the SEND Tribunal.
Section G
Describes any health care provision your child might need if they have learning difficulties or disabilities that affect their SEN. This section can be appealed as a part of the National Trial.
Section H
Outlines any social care provision needed from social care services to help your child with their learning difficulties and/or SEND. You can appeal this section as a part of the National Trial.
Section I
This section names the institution (school) that your child should go to, based on their SEND. Or at the very least, it should state what type of institution if one is not named specifically.
This is another section that our Education team often see as the subject of many appeals. The Local Authority will name a school they think would best suit your child's needs, but this isn't always what the parent and child prefer.
The information in Section I will also need updating when your child moves to the next phase of their education. This is called a Phase Transfer, and the deadline for the Local Authority to update the EHCP is 15th February, or 31st March if your child is moving onto Post 16 education.
Section J
Is for any personal budgets around how provision will be paid for. This can be direct payments or arranged by the Local Authority and can't be appealed to the SEND Tribunal.
Section K
This will just include copies of any advice or information given at the EHC needs assessment, as well as any other sources of information. You can't appeal this section.
Get in touch, today!
Fill in the form below to get in touch with one of our dedicated team members, or call our team today on: 0808 239 9764